Someone referred to me as bitter recently – an offhand remark I found startling, though not entirely surprising. It is a damning term in our society (as are others), particularly when dropped as a sort of hit-and-run label.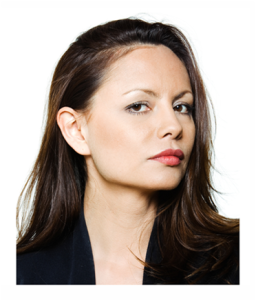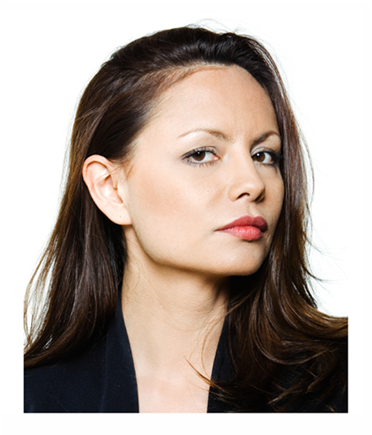 While I understand the prevalence of comments of this type – I think of bitter as one of several terms I consider "slap words" – slurs are used as weapons, dismissive of arguments that deserve examination, and defensive in nature.
Yet I am curious to explore the meaning of the word in more detail. I am intrigued by its associations and usage. I am determined to thoughtfully consider the extent to which the observation may be justified.
When we're disappointed with an outcome, are we necessarily bitter? When we feel we've been treated unfairly and the consequences are extreme, is that when bitterness sets in?
Is bitterness a sort of curdling of disappointment that is long-lasting and potentially paralyzing? Is it a term that is more often used with women, and if that's the case, why?
Why are some people perceived as bitter and others, simply expressing disappointment or disillusionment? Is there an element of how we respond to feelings of resentment or discouragement, rather than the reasons why or the expression of the feelings themselves?
When Bitterness Sets In
Bitterness is a term we associate with particular losses – the woman who is bitter after she puts her husband through school, raises the children, only to be left for someone 20 years younger as she finds she's no longer "marketable;" or the man who pours all his energy into his career, only to be laid off at 55 and left facing an extended period of unemployment.
And yes, I've just used two extremely gender-biased examples: woman and relationship, man and career. Can we agree that in contemporary society, we continue to judge a man's success by his career or income, and a woman's success – by relationships? This may be changing (and I'm glad to see it), and this isn't to say that a woman doesn't feel tremendous failure when unemployed, or a man, when a significant relationship ends.
As for seeking more clarity on the term "bitter," I find this definition from The Free Dictionary:
Resulting from or expressive of severe grief, anguish, or disappointment; marked by resentment or cynicism.
Incidentally, the example the dictionary uses in the first part of the definition is "crying bitter tears," whereas the second part surely fits the scenario of the man who feels betrayed by his employer who lays him off.
I will add that other definitions include anger along with resentment, as in "anger and resentment for something real or imagined," which is part of a Wiki definition. This provides another dimension to this wickedly charged word – the possibility of an imagined wrong – and that sets my teeth on edge as it is precisely the sort of distortion that places blame, exacerbates the dismissive quality of the word, and renders it an especially judgmental label.
The Roots of Bitterness
While the above definition offers nothing in terms of time tables – my premise that bitterness may be disappointment that persists, sours, and sets in over time – it's important to acknowledge that the origins are usually extreme. Note that the definition indicates severe grief and anguish.
Shouldn't we consider that it takes root in pain of a sustained nature?
As we seem predisposed (or conditioned) to associate bitter women with relationship fallout, can we again remember that "severe grief" and anguish are involved? That they aren't gender-specific? Might we consider that emotional suffering, if prolonged and coupled with other troubles – financial, for example – could cause deep-seated resentment and anger?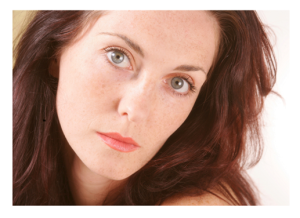 If it remains more common for men to associate self-esteem with their ability to provide and earn money, then is bitterness after being let go by an employer really so difficult to understand?
The Bitter Ex-Wife
Living with someone whose resentment is pervasive can be extremely unpleasant, whatever the original cause. My mother was a bitter woman during her marriage; as a child I had little idea of why she often seemed angry (and her anger was misplaced). By the time I was a teenager, it was clear that she turned her resentment both inward and outward; she had an acid tongue at times, her face and tone frequently expressed disapproval if not disdain; her negative responses were more often directed at women.
She was bitter about her marriage and in general, her life, which isn't to say that she didn't achieve significant accomplishments or have moments of pleasure that she shared with others.
Yet she was just as bitter – if not more – after her divorce. I couldn't have understood why at the time, though I was nearing 30 when she and my father split. Only after my own divorce could I comprehend the ways in which one sort of resentment may have morphed into another. My father refashioned himself a life with someone he loved, and quickly; my mother's days were a very different story.
The Psychology of Bitterness
The Atlantic took on the issue of bitterness in a 2011 article, "The Psychology of Bitterness: 10 Essential Lessons." Although focused on bitterness that arises out of aging and depression, we can glean clarity in some of the lessons that may have nothing whatsoever to do with either aging or depression.
Providing context for bitterness, the article offers this:
Bitterness follows unwanted experiences—failures, disappointment, setbacks—that are perceived to be beyond one's control.
Bingo. Beyond one's control. The perception of setbacks that are beyond one's control.
So the woman who is blindsided by a husband who leaves her for the younger model may feel that combating her age is something she's unable to control, and she is powerless to fight. The individual – man or woman – who feels unfairly pushed out of his or her career based on age, politics, or even a dreadful economy, may again feel as if the situation is beyond control.
The ex-spouse who doesn't anticipate years of scrapping for child support, unable to afford legal assistance to fight back, certainly qualifies for an "unwanted experience that is perceived to be beyond one's control" – and more so – is beyond one's control.
The Bitter Pill
From my vantage point, psychologically speaking, it is the powerlessness that is devastating. And I say that, looking back and thinking through the years that my mother increasingly sank into her negativity and yes – anger and resentment.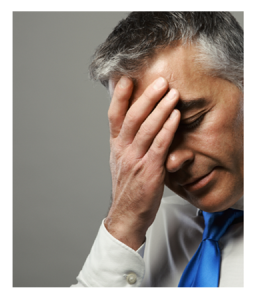 It is the powerlessness at play, despite repeated efforts to change the rules of the game, when I look back at my own years following divorce attempting to redress certain situations and finding myself beaten (and increasingly diminished) as a result.
The Atlantic article also notes distinctions between bitterness and regret:
Bitterness occurs when one believes, rightly or wrongly, that other people could have prevented the undesired outcome. Regret involves blaming oneself.
Many of us, women in particular, blame ourselves for "not seeing" what may have been right in front of our faces, though I am certainly not saying that this is purely the domain of the female sex. But we are socialized to accept more, to make do, to "settle" – for lack of a better term. And when problems occur in relationships, it is very common for us to blame ourselves rather than viewing situations in more holistic fashion. And this is worsened when others point fingers and begin to blame us as well.
Getting Beyond Bitterness
Perhaps it takes a win, or a series of wins, to move through bitterness.
Perhaps it takes a determination not to allow ourselves to dwell perpetually in any negative emotion.
Perhaps bitterness fades – for some people more than others – as a function of their support systems, as a function of time, or a matter of temperament.
Perhaps for some, there is no getting beyond bitterness, at least not as pertains to specific incidents and the emotions they trigger.
To some degree, exploration of what is real (and not imagined) has allowed me to view my feelings of anger and powerlessness as valid. When we give ourselves the recognition of "severe grief and anguish," the legitimacy of reasons for disappointment and even fury, it becomes easier to note legitimate emotion associated with legitimate setbacks – that are indeed beyond our control.
Then, we may find it easier not to drag the dismal quality of these feelings into everything we do, but to name them as we see them and get on where we can, as positively as we can – working toward more of those rejuvenating victories.
How and Why NOT to be Bitter
I see the way my mother allowed anger and resentment to pervade nearly everything in her life; it was almost impossible to be around her. She resented any woman – even her own daughter – who knew a little happiness.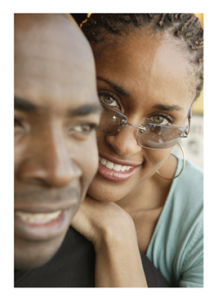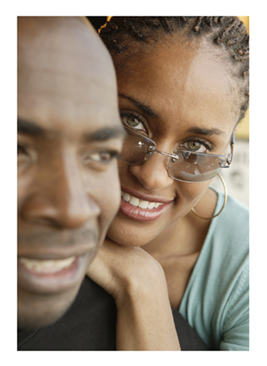 I like to think that with time, I was able to restrict, constrain and to some degree compartmentalize my own bitterness. I also turned to what was within my control – the way I was raising my children, the quality of new friendships, for that matter, each month's financial survival – and I was able to recognize my successes.
As I don't measure success by dollar signs but I do measure it by quality, surely this change in focus enabled me to enjoy offsetting positive emotions, to appreciate my "wins" (including a good relationship), and to fight for control where I could – and to hang onto it. Still, this doesn't change the very real issues of financial survival in the wake of a contentious divorce.
I am also fully aware that living a sustained period of negativity is patently unhealthy; a certain amount of righteous indignation fuels the good fight, but experiencing constant animosity, anxiety, or stress affects our sleep, our eating, our hormones, and our immune systems. I strive to live a healthy life, and that includes confronting what hurts when I must and working to let go of what I cannot control, so I do not live my life in shadow.
The "Bitterness" Label: Dismissive
And so I return to my opening questions. The context in which the "bitter" label was used is one I've encountered before. As usual, it was intended to deflect debate rather than engage in it. We also have a tendency in this culture to attach emotionally-charged labels to women, and it is women who often are the most judgmental of others of their sex.
Yet the topic was divorce, and I acknowledge that I will likely always retain some bitterness in that regard – anguish, anger, and disappointment – in our institutions.
However, to label someone as bitter without examining the specifics is to dismiss discussion of underlying issues. It is also intended to diminish the speaker, which resolves nothing and teaches nothing.
While I recognize aspects of prolonged resentment in this particular corner of my life given ripple effects that have indeed been beyond my control, I am not bitter about life in general. I have regrets (as do we all), a pragmatic approach to my constraints, a clear view to my opportunities, and the capacity to see the richness of quality relationships and accomplishments that are part of the life I have recreated. And none of us create or recreate our lives in a vacuum – we need a little bit of help from our friends, and the kindness of strangers.
Are You Bitter?
If I have regrets that make me sad, I also retain their lessons to guide me. If I experience moments of bitterness, I recognize triggers from childhood and likewise, post-divorce life. And I imagine we all feel the impacts of scenarios that spark negative emotions from time to time. But we wouldn't be human if this didn't occur occasionally.
Timeframe matters in this discussion. Carrying anger for a year or two or even five, compartmentalized, is one thing. Carrying indiscriminate resentment for one's life seems to me to be a terrible waste.
Last, I believe that well-being doesn't preclude the honest expression of what hurts, what damages, and what is patently unfair. To live in denial may prove useful on a temporary basis, but in my opinion, it accomplishes nothing in the long-run.
It is only when the negativity – legitimate or otherwise – becomes who we are, pushing away opportunities not to mention those we love, that bitterness prevents us from living a good and reasonable existence. I'm thankful in saying that doesn't describe me.  Does it – or has it – ever described you?
You May Also Enjoy