There are times when someone you love is hurting, and there's nothing you can do. Nothing at all.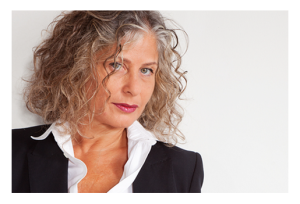 You may be separated by miles, or by circumstances, or by barriers that one puts up allowing you entry only so far. And so you respect those boundaries.
You may be in no position to offer the resources that would help, and that you don't have – money, specific skills, Aladdin's lamp.
Maybe what you really need is a pocket full of miracles, and your pockets are empty, unless you count what cannot be seen and can only be shown.
When the Only Solution is Being There
For some dilemmas, there are no solutions. There is only listening – even if by telephone – and being there, in any way that it's possible.
This week, someone I love is hurting. In fact, two people I love are hurting, though my relationship to them is different and the ways in which they are processing change are different as well. There's little I can do except listen and say "I love you, I'm sorry, I love you."
For the caregiver to an elder parent with Alzheimer's, I am reminded of the painful reality inherent in a terrible disease and its destructive course:
Each day brings new challenges as the caregiver copes with changing levels of ability and new patterns of behavior… caregivers themselves often are at increased risk for depression and illness, especially if they do not receive adequate support from family, friends, and the community.
So I lend support to the caregiver the only way I can. Being there, emotionally.
Accepting Life Stages as Natural: Aging
A friend said something to me recently as we were discussing the holidays, in full agreement that they will be pleasant, and that we're fortunate that this is the case at Empty Nest.
Yet we recognize that we've known times that were trying, as well as those that were exhilarating. Those were days of anticipation, days brimming with the happy chaos of raising a young family, days when we were tired, we were overwhelmed, but we were in the fullest pleasure of life's most energetic gifts.
Or so it seems to us now, as we remember and smile, more than a little wistfully.
We wouldn't go back, but we're sentimental all the same. And in those days, we felt as though all the time in the world remained.
More Time, Please More Time
Of course we want more time. For ourselves in our happy moments. For our families and friends in theirs. But let's be pragmatic. The months and years march on, and if we're lucky, we grow older. This is neither good nor bad, the arc of maturing a matter of perspective, and what we view as the slide downward, a journey we wish to make with health, with dignity, and "intact."
That we are confronted by enemies like Alzheimer's should rally us to take action, but facing transitions is nonetheless inevitable. That we live in a society that fights the normal passage of time tooth and nail, that obsesses over youth and rails against age, surely makes our path more challenging.
Yet how much easier it would be if we didn't make an enemy of nature – if we recognized the profound sadness of loss, if we celebrated the joyful and meaningful life, if we sought to be our best at every stage without denying reality, and always – if we offered our love and support to those who are hurting.
You May Also Enjoy