If we considered life's ordinary hurts as potentially traumatic, would that lead us to greater kindness, or at least less judgment of others?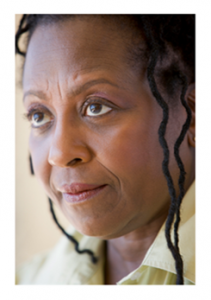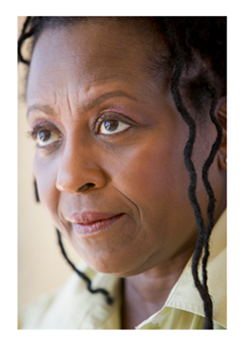 The bumps and bruises of our everyday lives don't stack up to the devastating losses that we typically think of as traumatic: death of a loved one, illness, violence, war, natural disaster. This isn't intended to be an exhaustive list, and nor is this a game of comparisons.
Yet we have an odd and contradictory tendency to both sensationalize and downplay our ordinary hurts: non-violent bullying that goes no further than name-calling; a pattern of disappointments in love; the quasi-civil divorce; the fight with a friend; friction with our teens and adult children.
We're to suck up our hurts and transform them into lessons. But we're not to dwell on the lingering effects, or for that matter to admit that there may indeed be some.
Touches of Trauma in Every Day?
Should we dramatize every disappointment? Allow anxiety to keep us from leaving the house?
That's hardly what I'm advocating. But life's challenges have their way of accumulating and for some, they may carry the impact of or potential for trauma, or something like it.
In "The Trauma of Being Alive," psychiatrist and author Mark Epstein writes in The New York Times:
An undercurrent of trauma runs through ordinary life, shot through as it is with the poignancy of impermanence…

… If we are not suffering from post-traumatic stress disorder, we are suffering from pre-traumatic stress disorder… There is no way to be alive without being conscious of the potential for disaster… Our world is unstable and unpredictable, and o;perates, to a great degree and despite incredible scientific advancement, outside our ability to control it.
"Conscious of the potential for disaster…" That phrase hits home for me, and I feel somewhat less apt to scold myself for my own anxiety, knowing the reasons I lose myself in worry from time to time.
Grief: No Formulaic Healing After All?
Using examples from his 88-year-old mother's life, largely referring to his father's death some four years ago and his mother's grieving process, Dr. Epstein elaborates on the importance of acknowledging suffering rather than trying to shelve it.
I ask myself how we manage this – to express our grief – when our "get over it" society not only demands we heal in a specified time frame, but that we reach for the silver lining following every major or minor disaster.
What if we were to recognize that a loss which is transformational to one person may be permanently devastating to another? That one may seem to "move on" in a year, but another is irrevocably changed and carries anger or fear throughout the rest of his or her life?
What if we recognized in ourselves that wounds are "normal?"
Healing From Trauma
Dr. Epstein continues:
Grief is not the same for everyone… The closest one can find to a consensus about it among today's therapists is the conviction that the healthiest way to deal with trauma is to lean into it… The reflexive rush to normal is counterproductive. In the attempt to fit in, the traumatized person (and this is most of us) feels estranged.
What if we accept that by the time most of us have reached adulthood, we've been through something ordinary – or extraordinary – that has bruised if not broken us – or some part of our belief system? Yet to break in one aspect of self does not mean we are "broken." It may mean that the fissures run deep, and we won't pick up the pieces in the way society at large prescribes that we should.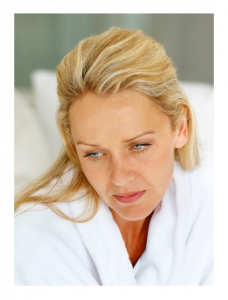 Naturally, most of us take our minor heartbreaks and disappointments, our less than ideal childhoods, and we do learn from them – how to trust or be less naive, how to parent our children differently than we were parented.
But if we are reeling from our own series of ordinary hurts, how do we drum up a way to heal – precisely because they are ordinary, and we're supposed to let them go as if nothing ever occurred?
If we're aware of those around us who have survived their own onslaught of "ordinary hurts" – lost jobs, periodic illnesses, problems with family members, a series of professional disappointments – how do we respond? How best can we relate?
Kindness? Awareness? Straight Talk?
What if we were to check in periodically, without the expectation that anxiety or distress or trauma has evaporated? Without judging the resolve (or bravery or worth) of ourselves or others by the degree that pain or grieving appears to be abating?
What if we were to allow each other to talk about how we feel, without sensing that to do so will be considered excessive?
Sure, we search for lessons, but every loss needn't be fodder for the Lesson Mill (or memoir) any more than it should be swept under the rug. Dr. Epstein reminds us that we need to face our emotional scars if we're to deal with them.
And I return to my starting premise: What if we were kinder to each other and ourselves, rather than judgmental?
You May Also Enjoy