It wasn't the afternoon either of us planned, or the night for that matter. We were in need of serious downtime. Instead, we were on the road to the emergency room of a hospital about an hour away.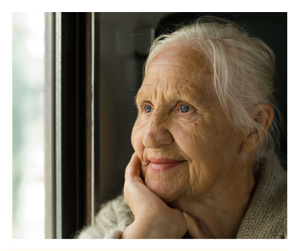 The phone call came from an administrator on duty, not the person who knows her well. We were certain there was no reason to panic, but we were concerned. When an elderly woman is taken to the hospital, it's only natural.
We've been fortunate, all things considered. He – the man I'm seeing – has been fortunate, given that Alzheimer's can take various forms, and while his mother has suffered from the disease for a number of years, she's otherwise strong and in good health, and she is never belligerent.
Alzheimer's Patients: Laughter and Engagement Helps
Laughter comes easily to her, but this insidious attack on the brain robs the victim of memory and so much more, while the family struggles with the slow disappearance of the one they love.
We've been told that socializing helps, laughter helps, and we can see it for ourselves. She resides in an independent living community where there are plenty of activities and she's surrounded by friendly faces. The apartments are located about an hour away from where he lives though longer in traffic, and forty minutes from where I live. The facility is bright, warm, and a beautiful environment, only blocks away from the neighborhood she has known for many years.
He speaks to her by phone nearly daily, sometimes twice daily, and sees her once a week. He does everything he can to make her laugh. The administrators keep him current on how she's doing.
Short Term Memory and Disorientation
With her short-term memory virtually non-existent, my guy's mother may forget she's seen him only the afternoon before. I'm amazed at the patience he exhibits as he reminds her of the last time they saw each other, when they'll see each other again, that she needs to eat, to take a vitamin, to be sure to join her friends in the dining room at dinner time.
This weekend, though he had visited only 24 hours earlier, someone in the residence thought she didn't look well. They sent her to the hospital, and not long after we were on our way.
We arrived perhaps two hours after she was admitted – she seemed fine – and I sat with her as he talked to doctors and then went wandering for coffee.
She asks where her son is and I tell her he's getting coffee. Two minutes later she asks again, then asks where we are and why and I tell her. Then she asks where her son has gone and I tell her "for coffee," and I make a joke to distract her. Then she asks again, and keeps asking, as we continue, calmly, in this pattern of where he is, where we are, and why.
I throw a few words of Norman patois into our conversation and she laughs heartily. She has taught me these terms herself, in an old dialect no longer in use in Normandy, but great fun for her to hear as well as to speak. In fact, wordplay delights her and her son is especially nimble in this area, sprinkling his French with regional dialects that not only make his mother happy, but posing questions so she engages in discussion and expresses herself in multiple ways.
Finding Ways to Communicate or Entertain an Elder Parent
He's taking his time in search of a hospital Starbucks. This is hard on him. The helplessness. I sense he's relieved that I'm sitting with her, and we chat and giggle like girls, flipping through an issue of ELLE magazine that I have purposely put in my bag. We cluck our tongues at Lady Gaga's hair, we come to full agreement on the classic elegance of Chanel, we remark on the prettiness of the Dior necklines and make light of our racks that would tumble out in certain of these designs.
For some with Alzheimer's, music and art therapies can be helpful. With her, when we touch on subjects that remain accessible – her youth in France, fashion, cooking, her life with her husband when they moved to the US – she brightens and the conversation flows.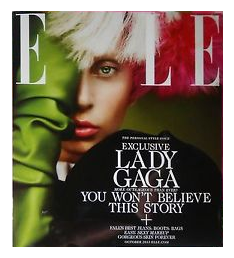 Still, she seems more frail than usual. Every few minutes, even with her son in view, she asks where we are and why and I repeat that we're at the hospital but everything is fine, and why not spend Saturday night together – even if it's hanging out at the hospital?
She laughs again. She slips back into her chic gray suit and heels and she's more herself as her son talks to the attendant, then the doctor. This is more difficult for him than he lets on.
Fighting Fear with Familiarity
Eventually she's released – they say she's fine – and it's a short drive back to her one-bedroom apartment in the residence community, and the comfort of her belongings. We've noticed that she likes going out for a few hours but not longer. So we adjust accordingly.
We watch awareness come and go as she tries to remember the next step in a process, or the answer to a question given only minutes before.
I recall times when I was so severely sleep-deprived that cognition was impacted. It was terrifying. I could not pretend that words weren't slipping away, and in some small way I comprehend a piece of her fear when she can't quite grasp what she was doing in the kitchen or a name simply slips away.
Before we leave, there are reminders to eat, and reminders that she has new walking clothes to wear courtesy of a shopping trip she shared with her son only the day before. She doesn't remember, so she doesn't recognize the new clothes. I wonder if the reminders aren't more for us than for her. We know they will evaporate in minutes but we hope something in the repetition will get through.
My guy will call in the morning as he now does every day, and gently ask if she's taken the vitamins and aspirin laid out in labeled daily containers. He'll ask if she's eaten.
Where Does the Alzheimer's Caregiver Put His Emotions?
There are kisses and hugs and remerciements at the door as we say goodnight. It's late and we head back to my place. I look at the man I love and note his stillness, wondering where he puts the emotions he doesn't talk about, especially on the days when she calls and she's lonely, she's depressed, she senses she's losing it, and he can hear the pain in her voice.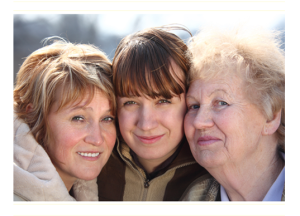 He's an hour away and can't leave school. But he's there every weekend, patient and resolute.
Though her fridge is stocked, we think she isn't eating enough. She forgets, or more likely, the blues are encroaching on her normally agreeable mood, and her appetite is waning as a consequence. We think she needs more socializing, more company, more visits – more than we can possibly provide.
"It used to be that families took care of each other," he says. "When your parents grew older, you took them in. The way we live now – working crazy hours and spread apart, it's not possible."
He's right of course. His mother is a widow, but she has two children, grandchildren in this area, a great-grandchild on the other coast. He's carrying the load, and he never complains.
"You're doing everything you can," I say.
How We Live Versus How We Survive
It's Monday. My guy is at school and teaching. I'm facing a long and jammed week ahead, even more so because work I planned on doing Saturday night didn't get done.
The retirement community is just far enough away that for me to visit on a week day is difficult at best. But I can't get her out of my mind – she needs family, company, laughter.
For that matter, so do I.
I wonder if there isn't a way to manage three hours out of one day during the week. That's what it would require to get there, to chat Dior and comment faire une mayonnaise maison – how to make mayonnaise from scratch. Perhaps to do a little cooking together.
This damnable merry-go-round we're all caught up on just to survive – each day alone, rushing. This equally damnable disease that takes a little piece of those we love – each day alone, slowly.

You May Also Enjoy