The conversation was long and rambling, and for a change, my son had time to chat. Quality was the subject that came up over and over again, as we discussed the strange ins and outs of marrying creativity and money-making.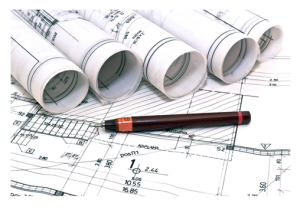 The life of a "pure" creative in today's world, in this country, is extremely challenging, if not impossible. It requires financial backing or some other means to pay your bills, at least until or unless you can eventually make a living at the artistic endeavor that you pursue.
We talked about the pursuit of quality, quality being exceptionally important to my son.
I could hear and empathize with his frustration, when dealing with time constraints and unable to produce his very best work.
Quality at All Cost?
As a parent I'm torn. I know how I've lived my life – my standards extremely high – and I'm aware of what I've modeled for my children. Seeing one of my sons move into a creative realm – he's an architecture student – I'm both immeasurably pleased and naturally, concerned. I know firsthand that a creative life isn't an easy life, and the independent worker faces a slew of special challenges.
Quality in any artistic realm? I know what potentially lies ahead – relatively low pay, the possibility that he'll be working as an independent, the disagreeable process of chasing down money for work that has been completed – something he's already had experience with, and strongly dislikes.
All of that changes little when it comes to loving what you do and wanting to do what you love. Or, at the very least, give it a shot when you're young.
Part of the difficulty is in coming to grips with those compromises in quality, not to mention determining how much quality is quality enough. That makes sense in a business context (and is easier accepted in that framework), but it's painful in the more creative realms.
"It's part of the real world," I tell my son. "There have to be compromises. Everything can't possibly be your very best work."
This doesn't alter the feeling of putting yourself out there in the most personal way when you're an artist, a designer, a performer, a writer – your work product is closely tied to who you are and everything that you're about.
The constraints can feel killing – time, money – and when you run out of hours, it's disconcerting to hand off work you know to be sub-par, or at least, sub-par when it comes to your own quality standards.
Creatives Dealing With Clients
In discussion with my son, I counseled from my own experience. As the years go on he will be more comfortable in dealing with clients, not to mention the necessary legal, financial, and other elements of infrastructure that are required if you're to run a business. He's already familiar with chasing someone down for a payment. That's been a tough lesson for him in the past year, as he produced logo work on commission, didn't ask for a deposit up front, delivered his work and then had to hound his clients to finally get paid.
That's a tough lesson I learned years ago, yet one more headache – even when you get partial payments up front and put everything in writing – that those who don't work as freelancers don't have to face.
I also mentioned to him that in the future, he may find partners who love dealing with clients, and others who bring a facility for finance that he's not interested in. We don't have to "be" everything or "do" everything. When we specialize, or even narrow to several specialties, we're better positioned to ensure the desired quality that began the discussion.
We kept circling back to quality – and indirectly, the full sense of self you experience when you know you've produced an excellent result, when you feel that your work will be well-received, when you know you will be paid… And for my son, for now, that "payment" is knowing he's produced something he can be proud of, and his professor will appreciate the way he's solved the theoretical client challenge.
Good Writing, Good Editing, Managing Expectations
Lately, I've been struggling with my own issues of quality. I never seem to have enough time. I'm not happy with much of the writing I'm doing, though I'm excepting my marketing-related writing from that statement, as it's very much a different animal.
Quality "lifestyle" or other non-business-related writing has more to do with quality editing. Editing takes time; time is what I do not have; bills need to be paid, and editing goes by the wayside.
My spirits plummet when I'm not producing what I consider to be high quality.
How I solve this remains a question for now. I've often been told I set the bar too high, I don't take sufficient respite through idling, in other words, taking a (guiltless) breather, and it's clear my son is following suit when it comes to his creative endeavors. Setting reasonable expectations – and then managing them – is not so easy. Not in work, not in pursuits of passion, not in relationships.
As for dealing with the situation, I've tweaked a few things already, I've been trying to be my own "Efficiency Expert," and I'm certain there's more to consider and possibly some difficult choices I will have to entertain.
In the meantime, I'm curious what others do when they feel they aren't performing to a standard they're comfortable with – and how they balance that with the necessity to fulfill their many responsibilities.
You May Also Enjoy