Quality. We may not think about it consciously – but we live it.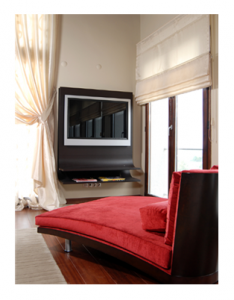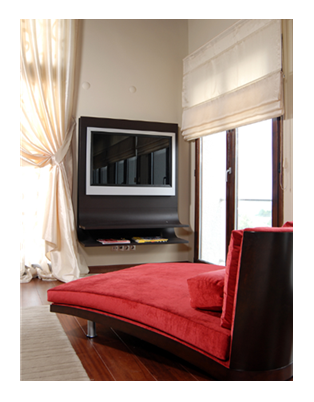 The issue is always there. Always.
Some of us choose "more" over "better." Three average large screens over one excellent one. The 50% off sale, where we purchase six inexpensive (poorly made) sweaters in place of one impeccably crafted staple that will last for years.
We hang with a crowd of buddies, rather than one or two true friends. What does this say about us?
Probably a good deal – including about our psychological needs and our childhoods.
Quality, luxury, objects, "names"
For those of us who go for quantity over quality – the buffet where we stuff ourselves with as much as we can, as often as we can – are we less concerned with taste (or health) than (seemingly) filling up? 
I've always been "quality over quantity." I'll save and scrounge to experience a few days at a luxurious setting (a "quality" vacation), for one beautiful bracelet to last forever, for a perfume that is intoxicating on my skin, or for dinner at a scrumptious restaurant with my sons.
For some of us, quality is as simple – and as complicated – as a weekend away with a spouse, the kids tucked happily with a sister or grandmother.
Quality customer service
Some of you know I'm trying to move to a dot com. I love using WordPress as my platform for writing, commenting, and maintaining community. But it's time to expand my world and my options. This move (so far) has been a bumpy road, and I'm far from there.
I spent the better part of yesterday and last night dealing with customer service. Some fantastic, and some, let's just say, of lesser quality.
Customer service is absolutely indispensable in a tough economy. The more important the task, the more critical it is to have exceptional customer service. And when you've got stiff competition, providing it is smart business. Quality, quality, quality.
You get what you pay for?
Every business has a different model, and every business needs to make money. Delivering a product or service involves creating new product, marketing and sales, retaining customers' good will, and also paying shareholders, and employee salaries and benefits. When you're on the receiving end of poor customer service, it's important to consider the big picture. Is service and support part of the business model? Are you actually paying for it?
Remembering the big picture means less anger, which in turn helps you be more human (and calmer). Consequently, you're more effective.
My point is this – when you purchase something, think carefully about your needs as well as your resources. Think about quality. Especially if money is tight. And that means considering longevity, ability to adapt to future needs, along with customer service and support.
Quality in relationships
When you fall in love, everything is rosy, isn't it? But you don't necessarily know what you've got – who you've got – for some time.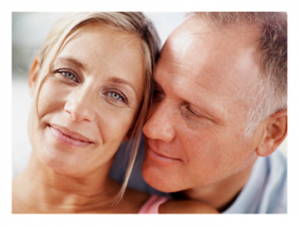 So go slowly. Savor. Determine if you're keeping company with a man or a woman of quality, of character. One who is good for the tough times, not just the happy ones. Good for the long haul, with built-in features to provide quality support. You're going to need it, and so will he or she. We all do.
Hold out for the kind of caring, compassionate, passionate, and understanding partner you deserve.
Quality parenting
Clearly, quality parenting is subjective. I believe that what our children want most from us is us. It sounds so easy, and in reality it's not. We juggle, we run, we worry, we pull rabbits out of hats and we're emotionally and physically weary. We try to stay present – oh, the many meanings of that word – and sometimes we're lucky if we can stay awake!
Our children don't and can't possibly know what we're doing for them, out of love. That comes with the job, along with listening, probing, and attentiveness to their needs. Sometimes it means rough patches, when we must stand firm with a "no" because it's in their best interest.
Quality is never the easy path. But in parenting, it is essential.
Quality holidays
On that note, don't forget at this giving time of year that it doesn't take money to show caring. Thoughtfulness and words are powerful. Time is an extraordinary gift.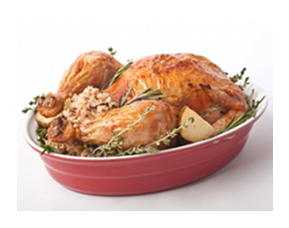 Quality.
That red balloon on my ceiling? It's still there, and still making me smile. So is the card my older son sent, instructing me to breathe, and relax, and enjoy.
I'm going to think of both this week, even as I count on more quality customer service whenever and wherever it really matters, along with taking advice from some new friends. High quality friends, at that. So join me in considering
what quality means to you
how it relates to your values
the quality of your choices
quality giving to those you cherish.
I've been so fortunate. Angels have appeared in my life when I've needed them most. I am grateful for them. What I try to do in return is to be an angel for someone else, in ways that I can. That's about quality of life.
May you all know the joy of a red balloon on the ceiling, of new community, of family. And grace. Happy Thanksgiving.