I make it a point of trying to read publications beyond American borders. My tastes are… well, eclectic, which means I'm curious about many subjects and want a variety of views to consider.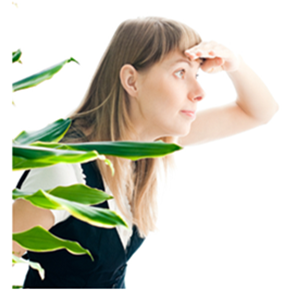 As one who lives too much in my own head, I find it useful to seek additional views – from the outside looking in.
I might say the same of media. Isn't it important to remind ourselves that the press is rarely without some bias, that cultural myth may be based on equal parts truth and desire, and a broader perspective will enhance our understanding of the issues?
There's always value to other opinions, sights, sounds, and experience. In other words, reading foreign press and blogs, as well as domestic.
European Press in English
Examples?
Here's an easy source of pleasure, though it hardly qualifies as hard news or a hard sell. I love picking up French and British fashion and design magazines. Yes, preferably in print.
I love my Vogue and ELLE, but also ELLE Décor and the occasional splurge on Côté Paris. These gorgeous publications allow me to recall times I lived overseas, and also the subtle differences in style that encourage me to keep my options open.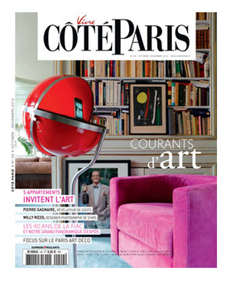 On a more serious note, I enjoy Le Monde in French from time to time, and I've recently been introduced to Der Spiegel, the German news magazine, which offers excellent journalism on a little bit of everything. Happily, there is an excellent English version, and its coverage of everything from world events to the arts is illuminating.
For your weekend reading – and to broaden your view as I've been trying to broaden my own – here are a few articles from around the web, most originating from outside these United States. Isn't it eye-opening to entertain other perspectives?
Weekend Reading: From Luxury to Lying to Literature
From French Vogue in English:
A spotlight on two hotels, while spending your weekends in London, Berlin, Brussels, Barcelona… Wouldn't those make lovely "weekend breaks" during the holiday season? Those are cities I wouldn't mind exploring any time of the year.
Do note that the art is hung salon-style. It's glorious to be surrounded by your favorite objects and images from floor to ceiling. Why don't we dare more of this?
I also had great fun going through the French Vogue Lookbooks. In particular, I was astounded at the number of dramatic belts. Who would have thought?
From Le Monde (France), in English:
While the quality of translation is nowhere near as good as what you find in Der Spiegel (as you will see in a moment), this article on Revelations of the French Big Brother… their NSA if you will, is nonetheless interesting.
From Der Spiegel (Germany), in English:
Pointing out that freedom may lead to paranoia and taking the position that U.S. "listening" tactics are a clear example of this, this article from Der Spiegel, on the US, Freedom, and Paranoia addresses politics shaped by fear. Shouldn't we consider what it means to live in an ethos of mythological freedom and real vulnerability?
Also from Der Speigel:
Anyone who studied French (or literature) is surely familiar with both Sartre and Camus. This exploration of their friendship and in particular, their falling-out, is wonderful reading. Be sure to note that both of these post-war philosophers and writers favored the company of women.
More From Around the Web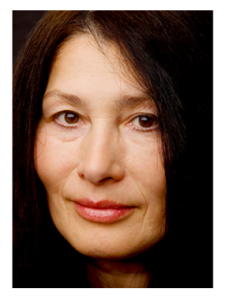 From the other side of the pond, High 50 always offers impeccably written articles on a breadth of topics. This UK-based online lifestyle magazine is such a pleasure, and I was delighted to find myself mentioned in a recent article on the Invisible Woman – or rather – not being invisible, along with many names you will recognize – some of them, yours!
While this next recommendation is written in French and is part of Splenderosa's By Invitation Only series, it is a history of linen with words and images by Marie-Claude of the blog "L'almanach désuét. Whether you can comprehend a word of it or not, the images alone are swoon-worthy. So please visit here for a glorious visual experience and a bit of textile education, provided by Marie-Claude and hosted by La Pouyette.
On Self-Image and Relationships
I've been meaning to recommend the following post from Only You for some time now. While this talented writer is American, her multicultural view is important as we consider our views on women, especially. Read Cecilia's "On Beauty and Looking 'American'."
Another noteworthy piece of writing from her, this recent post on overcoming inertia.
One last item, which doesn't count as foreign in the least unless you consider the fact that my ex-spouse hailed from Europe… yours truly, with thoughts on how to divorce-proof your marriage, if such a thing is possible. I'm putting my own tough lessons learned to work in my current relationship, and I very much welcome your input on this column at Divorce Whirlwind.
If you have news, programs, periodicals, or slide shows to recommend – foreign or domestic – please make suggestions. Who doesn't love quality reading and viewing?
You May Also Enjoy