We're entering the giving season, that time of year when we exchange tokens of our affection and friendship. It's also the time of year that nonprofits begin soliciting for their causes. We are asked to donate. To make a difference.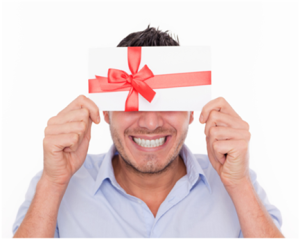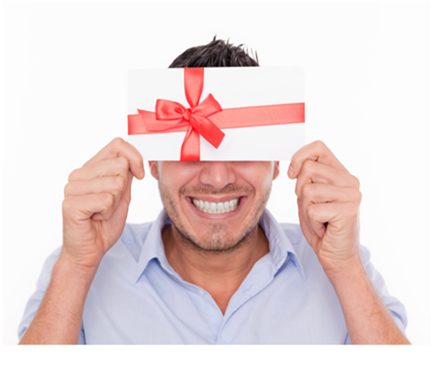 I am a fan of giving. Who doesn't enjoy making a friend or loved one smile? And don't we all feel good when we write a check or type out a credit card number to help fund medical research or swell the coffers of our alma mater?
The issues around giving are fascinating. Not only is this because generosity (especially when we least expect it) can be an incredible psychological boost to both giver and receiver, but because the mix of motivations is so varied.
We give our time and skills to those we believe won't abuse them, and better yet, who will appreciate them. If we give away too much, we grow resentful. This is true of money and also, our time, our knowledge, our efforts, and our trust.
What happens when the generous spirit is overtaxed or under-appreciated? What if friends, family members, employers, and even the public push their taking too far? Don't we find we need to set some boundaries? Do some of us stop our giving altogether?
When Friends (and Lovers) Take Too Much
I recall a charismatic friend who could charm  anyone, male or female. She was brimming with the "it" factor – sparkling personality, radiant face, body language that was warm and sexy at the same time. When she asked for something, it was nearly impossible to say no.
She worked hard, she was raising kids as a single mother, and she seemed to be on an upward trajectory professionally which, in itself, was a positive influence on others. She exuded an attitude of "we can do it no matter what," and when she requested assistance (as she did often), she was used to getting an unequivocal yes.
As the years went on, being her friend became more draining. The taking – however beautifully framed – was rarely reciprocated.  Eventually I wised up and with difficulty, began saying no. The friendship evaporated quickly. That in itself told me a great deal.
I've had similar situations with romantic relationships, and for that matter, my marriage. As a people pleaser, my tendency was to over-give, and consequently, set myself up to be taken.
Charitable Giving?
I don't care for the word "charity." It conjures a sort of hierarchical structure that seems medieval in which the giver feels superior (and potentially safely detached), while the receiver is left feeling "lesser" as a result of the kindness of others.
We could also debate whether "the kindness of others" is an accurate phrase. Social conscience may be dictating that we donate; tax deductions may be the prevailing factor; peer pressure (in certain circles) may be at the origin of our actions.
Frankly, I like the words "helping out." Isn't helping the very foundation of Judeo-Christian values? Then again, many of us are comfortable helping out with a few checks this time of year, but living it is more of a struggle.
Giving What You Can
Years ago, when my corporate included a regular salary and benefits (health care, disability, paid days off, life insurance – my, how we take those things for granted) – I routinely wrote checks to several organizations, as well as to my college. It wasn't so much an act of feeling good about myself as it living by the principles I was raised to act on.
It was about helping and paying it forward.
I attended an expensive college on scholarships as well as loans. Those scholarships were essential, so putting funds back into the bucket that was vital to me as a student seemed only logical. A thank you, and paying it forward.
In the past years, like millions of others with a far less secure financial position, I can no longer write a check quite so freely during the giving season. But that doesn't mean I've stopped writing checks at all.
Giving is the Best Cure for Not Having
Recently, I received a phone call from a student fundraiser at my son's university. Not long before, I received a phone call from my own undergraduate institution. Clearly, the "giving season" is well underway.
Even during the hardest years I managed a small donation to my college. I could ill afford it, but writing that check made me feel hopeful, and reminded me what it was like to be 18 or 20 and grateful for scholarship dollars. I was also reminded that I had my health and my sons and a roof over our heads. That's much to be grateful for.
Like last year, I pledged a modest amount to my son's university, half of which will go into the very pot that enables him and others to attend school. I'm paying it forward. I'm saying thank you. In this case, a personal connection is a tangible element of my motivation.
The Psychology of Giving
Healthland had an interesting article not too long ago on "The Selfish Reasons Behind Why We Give." Citing research on our periodic acts of generosity:
… researchers found that people are more likely to give when they think it will make them feel better. They donate, for example, when they feel hope about putting smiles on those expectant and suffering faces. And that hope, or similar feel-good sensations, are driven by the brain's reward systems.
The study relied on 22 individuals, which is hardly a representative sample. But the premise is an interesting one, and will likely ring true for many of us.
We feel good when we give. We may also feel guilty about our own good fortune – especially when presented with any form of suffering – and so we give to relieve that discomfort. We may also experience a dose of  "it could happen to me," which seems sensible in a volatile world where little is a "given."
You May Also Enjoy