We stigmatize any admission of loneliness. So we push away the feelings, we nod at the cheery platitudes, we cover up the sense of shame we feel at finding ourselves on our own, and we pin a smile on our faces as we downplay our angst, especially at the holidays.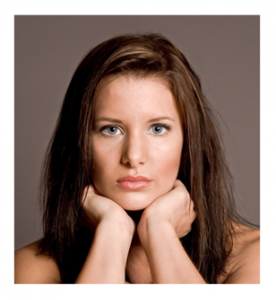 We know this is the lonely season for many: those who are still young but feel they ought to be part of a couple (and are not); those in empty marriages trying to make do (or feeling their lives simply don't "measure up"); those who live far from loved ones, missing familial gatherings and traditions; those going through a breakup or its aftermath, divorce or its aftermath, widowhood or its aftermath; those who are aging and alone – too often, dismissed.
It is a widely held belief that depression and suicide rates increase this time of year, as a result of loneliness.
Some sources suggest this may be tied to Seasonal Affective Disorder (S. A. D.) as much as the magnification of feeling excluded, with pop culture and media reflecting a bustling and cozy reality that doesn't resemble our own.
Whether it's S.A.D. or loneliness or a combination of the two, what can we do to improve the situation? How do we create gifts of inclusion so friends, neighbors, and elders may find themselves feeling better – not worse?
Kill the Chill: Autonomic Responses
An interesting opinion piece in The New York Times on "Getting the Cold Shoulder" examines the physiological effects of loneliness.
Hans Ijzerman and Justin Saddlemyer write:
Research has shown that things like heart rate, levels of respiration and other involuntary physiological responses are affected by social connectedness…

A number of research groups… have reported that having the memory of being socially excluded — or just feeling "different" from others in a room — is enough to change our perception of the environment around us. Such feelings can prime individuals to sense, for example, that a room in which they're standing is significantly colder than it is.
Referencing other studies addressing "social exclusion," Ijzerman and Saddlemeyer mention ways in which the body can be "fooled into feeling welcome" by something as simple as touching warmth. The example they give is holding a cup of coffee, apparently enough to alleviate "autonomic responses" that come with feeling left out.
In case you're wondering, autonomic responses are defined as follows:
… dynamic adjustments to the autoregulatory functions that keep us alive… changes in heart rate, blood pressure, sweating and pupil dilatation that are automatically generated by physical, cognitive and emotional behaviours and that index both conscious and subconscious processes. Autonomic responses are integrated most strongly with emotions…
Fighting Loneliness with Mind-Body Connection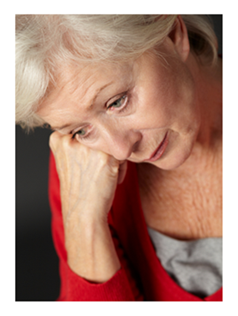 In light of these references to mind-body connection that deal with loneliness in a very tangible way, I consider my desire for clutching a steaming mug of tea or coffee when I'm feeling low. One more health benefit for that cup of Joe?
For that matter, I know how much better I feel when I treat myself to the comforts of hot soup when I'm having a bad day. That "treat," it would appear, may actually be treatment – in every sense of the word.
As to the plague of holiday loneliness during in November and December, shouldn't we also turn to the tangible benefits of touch – reaching out to take the hand of an elder or offering a genuine embrace to a lonely friend?
These acts of physical contact are humanizing; they are rarely rebuffed and are strongly connective. We think nothing of giving them to our children, yet we hesitate with adults, often worrying they will be misconstrued.
I recall a period in my post-divorce life when I lived nearly a year without so much as the occasional hug. I was bereft. I was depressed. When gestures of affection returned to my life, those feelings lifted.
Holiday Loneliness Rx?
Given my long-time experience as a single mother, I might recommend seeking to console other parents left to their own devices at the holidays. The "his turn / her turn" see-saw, so entrenched in our custodial system, can provide much needed time off, or leave us isolated and aching.
My concern is equally for our older citizens. We may pick up the phone and call out of obligation, but otherwise forget them amidst our own festivities. Couldn't we consider including relatives in retirement communities? What about the elderly living in our neighborhoods, left to the quiet of their unvisited homes?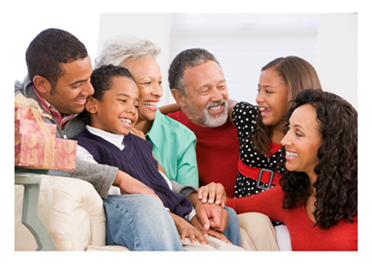 I am not proposing sacrificing our holidays to people who are toxic or consistently disruptive. But exempting those individuals from the equation, couldn't we breach our walls of "mine" and "ours," not to mention visions of perfect celebrations?
What would it take to reach out and ask, in all sincerity, if others would like to join us in our holiday rituals?
Perhaps it's writing cards, or shopping, or enjoying a holiday dinner. It may be as little as a lighthearted conversation over a hot cup of Breakfast Blend or if you prefer, Earl Grey. What if it's that simple to spread the warmth of the season and even temporarily, ease loneliness?

Big Little Wolf's Daily Plate of Crazy