How small we are, despite what we may think.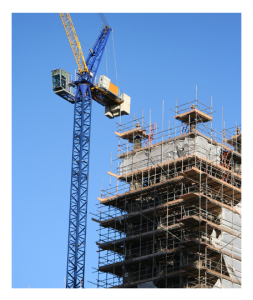 How enormous the world is, despite our conviction that communication seems to shrink it.
How silly we are to couch our frailties and fears in big, bigger, biggest – new construction rising around us. This is certainly the case in my corner of the planet, as I witness once charming neighborhoods transformed into homogeneous and oddly proportioned placeholders – for square footage and "stuff."
Square footage we pay others to clean.
Stuff that winds up in our landfills.
There's nothing wrong with wanting space enough to breathe, nor putting our hard-earned funds into living comfortably. But when do we say enough? When do we slow down the pace of consumption – or at least redirect it in ways that are more responsible?
Are We Always Playing Catch-Up?
After two days and nights trying to recover six hours "lost" on Friday – my productivity sacrificed to the gods of waiting rooms and futile clock watching – I found myself scrambling on Saturday and more so on Sunday. Then I succumbed to numbing hours in which I accomplished absolutely nothing.
I couldn't focus sufficiently to read my Sunday Times. And I love reading my Sunday Times!
I couldn't pay attention to the classic films I was hoping would relax me. And I love classic films!
I was attempting to do nothing – effectively, that is – and failing. My "nothing" wasn't good nothing, it wasn't renewing, replenishing, or relaxing.
I slogged through the afternoon in the "I can't move and I can't think" mode of time management, the sort that depletes you even further until finally lose yourself in zzzzzs.
And even your sleep is fretful and restless.
Big Lists, Big Ideas, Big Sky
This morning I began the day early with a list of tasks and errands postponed from Friday and Saturday.
All hail the BIG cup of coffee, if nothing else!
I began those tasks as morning was breaking and I completed them – all nine of them – four hours later as my jaunt around town for those that required stopping here and there left me stunned. I was navigating narrow streets in which more old homes have been razed and multi-story new construction is underway.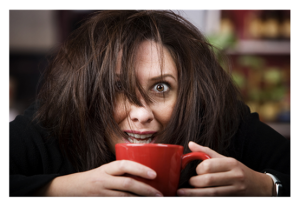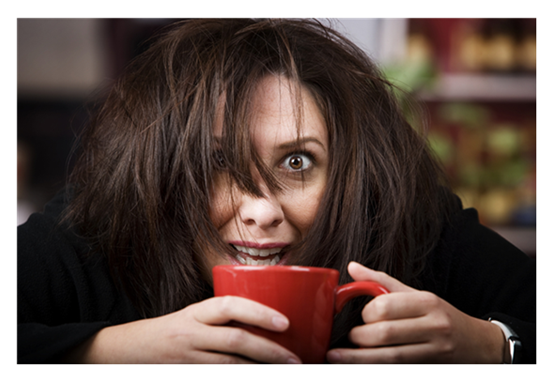 Only blocks farther along my route were enormous cranes and high-rises in process. For what? For whom? Why?
Sitting in my car, I looked up and hardly recognized the view. Where once there were restaurants and boutiques, there are towering office buildings and condos. Yet beyond the cranes and the construction was a sky so brilliantly blue that it took my breath away. So tall were the cranes that it was impossible to make out a human figure.
Are we not small enough already? Must we must dwarf ourselves in our gigantic spaces in order to feel important? As we enter the "buying season," must we go for bigger rocks, bigger gifts, and overstuffed closets?
What Can We Recover?
I cannot recover those lost hours from a few days ago. Not really. I tell myself they weren't wasted as I needed that break from my usual routine though it was unplanned – even if it cost me time and energy over the weekend, with fallout that continues today.
We do not recover lost time. Perhaps we shouldn't view time as lost. Then we could ease the stress that comes when we try to recoup, believing that we can.
Nor can we recover our neighborhoods that have been swallowed by greed, which is the only reason for demolishing a 1940 bungalow to erect a 6,000 square foot brick box in its place. A box with no heart, no soul, and no understanding that this isn't progress.
We're killing community, and we know it.
The sky remains big, and we continue to grow smaller.
You May Also Enjoy