You can get anything you want… at Alice's Restaurant…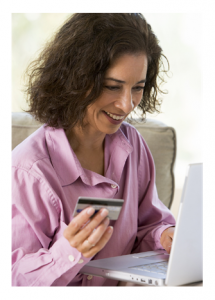 Who sang that tune? Ah yes. Arlo Guthrie. I can hear the irritating addictive melody in my head even as I tap tap tap on my keyboard to the sound stylings of the dishwasher in the background.
And what might provoke such a recollection? The discovery of yellowed Polaroids from the Hippie days when I was twelve two? Easy Rider on Netflix? Spicy food for dinner last night?
Ah non. Shopping. Online shopping.
Ever lost yourself to the ebb and flow of seemingly infinite linking? When virtual va-va-voom goes all-out-awry?
Lost on the Internet
After an hour of perusing in search of Leonard Nimoy a specific product (at a price I was willing to pay), I found myself thousands of miles away (literally and virtually) as I wandered from site to site, product to product, through medieval history (and foundation undergarments) to online education (and offshore medical school).
I never arrived at my desired destination, but I thoroughly enjoyed the dizzying diversion through an assortment of mainstream resources and retailers as well as those who are solely virtual – everything from duck à l'orange to canards of a different sort.
Might I add that quality and reliability vary, making verification of all web product and service providers absolutely necessary? No Good Housekeeping Seal of Approval guaranteed!
I was dismayed fascinated when I glanced at the clock and realized just how much time I'd wasted spent. But then again, it's clear to me that you really can get anything you want online. Well, almost.
What Can't You Get Online?
And what you can't get?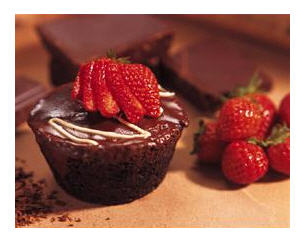 Early this morning I opened all the blinds in my house, allowing the light to flood in.
I walked outside and taking a deep breath, though it's already hot hot hot, I was exhilarated by the sunshine, the piercing blue of the sky, and the fact that yesterday evening, once again, I was able to swim a few laps in a pool with only a small amount of discomfort to an old injury.
Online, you cannot experience the simple joys and benefits of light, fresh air, the buoyancy of your limbs in water.
I brewed two strong cups of French Roast. I grilled a piece of wheat bread. I considered a few fresh strawberries that remain in a basket from the market. Perhaps a bit of chocolate dessert tonight, adorned by sweet and succulent fruit?
Sensual Sincerity
Touch? Must I really insist? When is the last time you shared affection with your loved one, offered a back rub for no reason whatsoever, or gave out a free (appropriate) hug? (Last I noted, none of those are available via Google or Yahoo.)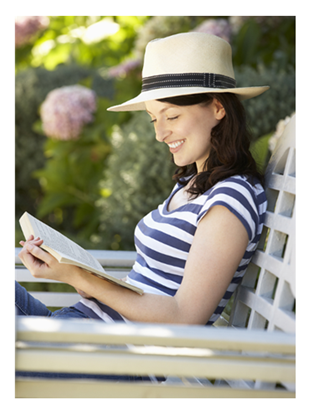 As for the menu at Alice's Restaurant? I couldn't say. But however bountiful our online options, there is nothing so vital, pleasurable, and grounding as human beings and what we bring to others' lives.
May our Internet interactions lead us to opportunities in that most delicious, most enticing, most rewarding Real World.
Moi?

I'm taking my coffee and a sensual, textured, bound and printed book out into the fresh air, onto my tiny deck elegant and impeccably appointed patio overlooking the tangle of weed and grass manicured gardens, and leaving my diabolical dependence on devices behind.
Well, for a few hours anyway.
You May Also Enjoy