Is existence, in and of itself, a legitimate source of hope? Is any source of hope legitimate?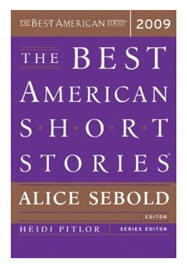 I was reading from a collection of short stories last week. "The Best American Short Stories, 2009," to be precise. It was an uncharacteristically jubilant burst of reading (no interruptions), and eventually, I circled back to the introduction by Alice Sebold, who is perhaps best known for her novel, "The Lovely Bones."
In her preface, Ms. Sebold explains her process of selection for the annual volume; inclusion in any of the "Best of" series is quite an honor. She leads us through her reasoning as she initially eschews the desirability of book awards or honors, only to ultimately conclude that recognition does indeed hold an important place in any field.
Pointing out that assessing literary works is inevitably subjective, she nonetheless believes that we should acknowledge storytelling — all sorts of storytelling — and the act of doing it well.
I found myself nodding in agreement as I continued through her thoughtful introduction, even reaching for a pen to mark a passage that stopped me cold.
It was this statement:
Often, a reflection in the mirror, even if hideously accurate, stands as confirmation of existence, and this mere confirmation then serves as hope — we are still alive in dark times.
Alive in dark times
As a nation, one could say that we are all "alive in dark times." As an individual, knowing the full flesh of my own story, I am certainly alive, and in a very long and dark tunnel. There is light at moments, but overwhelmingly, "dark times" would describe recent months, and more generally, recent years.
As for Ms. Sebold, she was speaking of a brief period following 9/11 during which poetry seemed to flourish, and we seemed to be swept up in a national wave of mainstream commercialism. It was as if in both, we were trying to re-establish balance, to find normalcy even as we marched stalwartly (if somewhat blindly) into our current economic woes, including the unfortunate downsizing (and reshaping) of the publishing business and related fields.
Being, in my own minuscule way, a casualty of that imploding industry, I had a particle of skin in the game, and perhaps at the worst possible time. Likewise, my skin in the corporate game was lost to a crumbling culture just as the domestic bubble burst on millions of families, leaving us disoriented and licking our wounds.
Welcome to America in the 21st century.
Certainly, I have not been alone in this recessionary abyss. I have not been alone in the obliteration of decades of savings. But in the swirl of water under the bridge (and down the drain), I'll return to my immediate response to Ms. Sebold's comment on existence as a source of hope.
I don't think so.
Reflections in a personal mirror
As a woman at the half-century mark, I no longer relish any view in my personal mirror. Yes, reflection confirms my existence, and along with it — the process of aging, and doing so alone.
It could be worse, I tell myself, as I move on to other priorities: parenting, making a living, regaining my health after injuries. But I take no hope in gazing in the literal mirror.
Next I examine my writing. This is a more objective activity and a different sort of analysis, one which encompasses a greater range of observations than loosening skin or graying hair. The fact that I persist in writing daily, albeit at times mechanically, is an affirmation. But is it busy work or self-indulgence? Or, is it in fact an armament against despair?
I consider my half-empty nest. Is getting up each (school) morning, making a bag lunch for my teenage son, then riding alongside him in the car "hopeful?" Or is it responsible action, habit, and unspoken commitment — all of which constitutes a parent's unwritten job description?
If muddling through 20 hours out of each 24 on the smallest amount of expenditure possible is existence — shutting off lights, turning down heat, narrowing the list for the supermarket yet again — is that hopeful? Yes, there is still a roof over our heads and still a grocery list to scrape to the bone, for now. I am not complaining; I am evaluating. But none of this feels hopeful.
Then I fall upon words and their place in my life, their beauty and their power. My fists unclench, my muscles let go their knots just a little, and I admit that in writing daily, I am alive in a brighter darkness. I force letters to stand at attention, to assemble in formation, to march their units one in front of the other, sequentially. I cajole and coax each one through a chaotic funnel in my brain where sequential is not the order of the day until I insist: language must appear, however listlessly, and ultimately obey. And it does, as words offer a grudging glimmer of optimism in their eventual manufacture.
Health check: failure to thrive
When running Ms. Sebold's perspective through my mental machinery, I had another thought, seemingly out of nowhere, of our children. Our collective children. Our moral compass in this country, such as it is. And our failure to thrive.
My mother knew all about "failure to thrive." She was an expert, in more ways than one. A complex and troubled woman, she was the source of my greatest pain. She also laid the foundation for my most profound passions: language and art.
On the plus side, she was brilliant, clever, theatrical (which is useful at times); if it did not involve those closest to her, she was capable of enormous generosity. It was generosity in the service of her narcissism, offered at a distance and strangely abstracted, yet those facts do not diminish the end result. She spent hundreds of hours in her seventies donating time and raising money for a children's clinic in a large local hospital. Specifically, it was a clinic for infants and toddlers who suffered from "a failure to thrive."
She promoted the work of the clinic, as well as raising thousands of dollars over the years. For someone of modest means, this was a considerable achievement in a life of unusual gifts that were overshadowed by disappointments — a slow deadening of potential I never came to understand.
As for failure to thrive, it is a descriptive term, and comprises a number of observable problems that indicate lagging development in key areas. While it can occur in any infant or child, the organization my mother assisted dealt with babies and toddlers of poor women. To a certain extent, the term is a euphemism for starvation — insufficient or improper nutrition, and neglect, benign or otherwise.
I remember being baffled by my mother's devotion to these children, though I was glad that she was able to contribute in a positive way to something. Why was I confused by this dedication to such a worthy cause, to this preoccupation? Suffice it to say, she made life miserable for those who attempted to love her. There were few exceptions, and I was not one of them.
Seemingly ironic — my mother was morbidly obese. She was incapable of ever feeling full enough — of love, attention, or food. Yet she turned her charitable efforts to those who were being starved, physically and emotionally, just as she was, in her own way.
No one knew what went on behind closed doors in our murky household: the oddities of food abuse, violent outbursts, the jealousy of any accomplishment I cared to call my own; daily life was interwoven with cruelty and intimidation. That is starvation of a sort, or was for me, though I didn't realize it at the time, and it remains strange from the vantage point of midlife and mothering my teenagers, to actively examine my upbringing — even then, alive in dark times.
Reflections in a societal mirror
Is failure to thrive the same as slow starvation? Is it a collection of ills that impedes growth and development? Does it cripple the capacity to trust, to give, to love, to accept love? Does failure to thrive dwarf the ability to hope?
I see the contradictions (and tragedy) on my block, in my school district, and in my city. Indeed, in my country, where we epitomize a failure to thrive when it comes to the moral contract we make as parents, as siblings, as spouses, as neighbors, as human beings on a planet we do not seem to respect. Where are our priorities? What do we value? Are we guilty of dismissing failure to thrive even in our professional roles as writers and poets, as politicians and clergy, as teachers and physicians? Who hasn't walked away from the meaningful cause, the stranger who needs help, or worse, the friend?
I return to Ms. Sebold and her words: Where there is existence, there is hope.
In literature, there are lessons and there is beauty. Both embrace us as we ride their pulsating heartbeats, as we reassemble understanding courtesy of imagination, talent, craft. The best of these tales spin us our heavy coats in winter when we are chilled, and the gossamer sleeve for summer's heat when we are flushed and spent. We choose our words carefully to construct possibility; when we are fortunate, our words choose us to relate their stories.
If I refuse to be the same sort of mother as the one I was born to (and I have), if I can still honor the great gifts she gave me (and I do), then this journey which has been all too dark all too often is not without purpose. I have not failed to clothe (in words or love), and I have not failed to parent my sons.
But have I parented myself? Have I provided sufficient nourishment to do more than exist? Have I parented my neighbor, my community, my country, my world?
We stagger through our days and nights — dutifully, even lovingly, raising our children and commuting to jobs — if we still have them. We couple and uncouple — at times dully, at others, with genuine caring — and we soldier on. That we do not take the easy way out (most of us), leaping from buildings or deserting our families — is it enough? What if we believe that failure to thrive is unacceptable, and we give "thriving" a run for its money, yet still it seems to fail?
Does existence guarantee hope, or only extend the length of time that we fail to thrive?
Doing the work, recognizing the work
In the spirit of Ms. Sebold's recognition of work well done, however imperfect the machinery of our society, I should give credit where it is due.
My mother helped infants in her community. She planted seeds of learning in my earliest experience. As for me, I am still capable of choosing to turn forward or back. These are not my only choices; there is plenty of fertile terrain in between. Yet I know that my mind resists stagnation even on the bad days. I remain nimble enough to circulate through a maze of possibilities, pin a word to the page, and hold it until I pound out its outline through keys whose letters are wearing away.
Failure to thrive is a contagion; I am as caught up in its viral consequences as any of us, insofar as our society is like a child, developmentally stuck, malnourished, neglected when it comes to the simplest and most vital elements of our humanity. Caring for one another.
But I am aware. Perhaps where there is awareness, there is hope. And maybe that is as much as Ms. Sebold can say to me.
If we accept that we are suffering from a failure to thrive, then what are our next steps beyond the plodding of a numbed, adolescent nation, the disenfranchised follower, or the happily ignorant? Where there is hunger, are we capable of culling sustenance from consciousness, and securing a way to feed our children, and the child in each of us?
I would like to believe the answer is yes. I would like to believe that words will do their duty as good soldiers in this fight; peacemakers of a sort. I would like to believe in Alice Sebold's hopefulness, and that we needn't accept a failure to thrive, on any dimension, in any community, or at any age.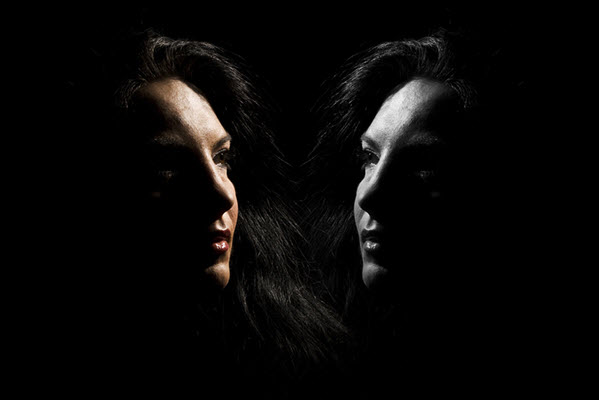 You May Also Enjoy