What if I did nothing I was supposed to, all day? You know. Allowing myself what I want to do – but not worrying about what I ought to do.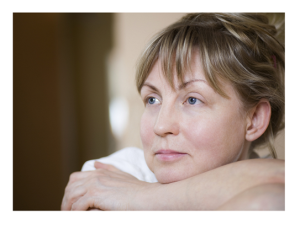 What if I set aside my planned tasks, my lists, even my mental agenda – and just let the day unfold?
Isn't considering my options – one of my options? It's a radical idea, isn't it? Well it is in my world, anyway. And probably in yours, too, if you have a job or kids or a household to run. But what if we jumped off the proverbial merry-go-round, and went for a little time non-management? What if we set aside all our theoretical must dos, just for a day?
Must vs should

I have a dentist appointment today. That's a must do. Not only is it a requirement for my dental health, but it's a commitment to others. Were I to call and cancel, it causes others to scramble. It disrespects their time, and their professionalism. Besides, I don't particularly enjoy going to the dentist. It's hard to steel myself to its necessity in the week prior, yet I feel so much better when I've done it. Health maintenance. And the satisfaction of facing what used to be a nearly unmanageable fear. So for me, that's a must. But what about everything else on my overflowing daily plate?
Making my son's lunch, as I do every morning. Is it a must? Is it even a should? Couldn't he make his own lunch at this point?
I really must shower. I'm often so rushed in the morning that I don't, until later in the day. Or the next day, getting by with brushing my teeth, fluffing my hair, a quick bit of eyeliner and a few drops of Chanel. But I feel better when I shower before the onslaught of musts, shoulds, wants, needs, and everything else that hits as the hours slide into their usual blur. Today, I really must shower. Or is this a should?
And the two page list on the kitchen table, with its items still unchecked?
Tail wagging the dog
I'm not speaking of the tendency to procrastinate (which we all face in some fashion). I'm concerned with the "I need to be less obsessive about always accomplishing something" sort of way. And not just in terms of scribbles across the pages of our daily planners, but the way we speak to ourselves – our inner dialog. Surely, we could replace 3/4 of the must-do items with a should-do, couldn't we? And then might we tackle the shoulds, and eradicate a significant portion?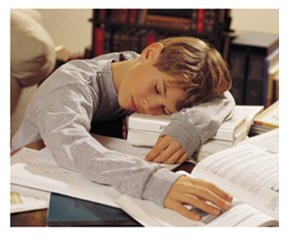 I often feel like I am my own tail, wagging my proverbial dog body. I get so tied up in what I believe I should or must do, I have little left over to "be" – and that seems to eat away at my creativity, my spontaneity, and my big picture judgment. I may be getting a truck load of little things "done," but am I advancing toward achieving something I genuinely consider important?
Worse – am I setting a bad example for my kids, tackling more than anyone could or should, and becoming the poster parent for Overworked and Overtired Anonymous?
If I let loose on a measure of my need to accomplish – my lists, my shoulds, my imprinted structure by which I measure the value of a day rather than feeling its value – will I actually accomplish more, differently? Will I feel energized, or listless?
Wants vs needs

I consider the issue of wants versus needs frequently. Trying to make sure I'm assessing more accurately – for myself. How easily we confuse desire with true need. Is it overindulgence? Media influences? A sense of entitlement? Or as simple as habit?
Our wants are many; our needs are few. Does any one of us really need a new pair of shoes, the latest car, a bigger house, the change in job title and the perks that go with it? For that matter, do we need our spouses to treat us differently, or want it? I know – that's another realm, tossing us into manner in which wants bleed into needs in a sort of blended spectrum. Certain wants, left untended, may evolve into needs. That's certainly the case when it comes to health, and often, healthy relationships.
Distinctions in must vs should

Is it the same principle with musts and shoulds? Do we have far too many of both, without understanding the distinctions or ramifications? Are we so busy recording them in our diaries, our agendas, our electronic calendars, our running lists on scattered post-its and papers, tacked on desks and refrigerators, that we feel naked without our myriad tasks to accomplish?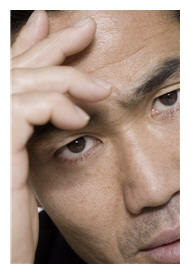 Of course, time plays its role. When children are young, the musts are many. When it comes to health, as we age, shoulds become musts. 
In our crowded lives, there are periods of endless and exhausting juggling – parenting, pursuing an education, pouring inordinate amounts of time into a career, caring for a mate or searching for a mate. We are breathlessly scheduled, and utterly dependent on our time management skills, our support systems, not to mention our stamina. Occasionally we come up for air. Occasionally, we realize it's been years since we last came up for air.
Abandoning the list
So what can be deleted from the list of musts, to be delegated to a family member, or simply let go?
I'm not saying we should abandon our responsibilities, or our means of tracking them. But it seems to take tragedy, personal loss, or serious health scares to shake us into a clearer realization of the essentials. Wouldn't we be better off if we dug in and insisted on a little "less of more" so we might actually feel more?
I want to make conscious, mindful choices – about my time. My priorities. Shouldn't that help me pursue what I truly want – and need? Can I cut myself some slack – and not feel guilty?
What can you shed to lighten your load?
What can you delegate or do less often?
What can you re-prioritize so that time is not your enemy?
I've always run at 100mph. It's my nature; I'm a typical Type A.
Only as I've grown older – and had to bear the health consequences of my frantic pace – have I realized that something is off. Or, at the very least, that I must constantly challenge my priorities. Take a step back. Assess and re-orchestrate.
So today, I'm calling a moratorium on the lists and time management. I'm setting them aside, and going with the fewest musts that I… must. Shower, school lunch, drive, dentist. And as for the rest?
We'll see. I'd like to experience whatever arises from time non-management. And revel in being listless.

Big Little Wolf's Daily Plate of Crazy