Three articles of note came to my intention in the past week, the first courtesy of the Wellesley Centers for Women, the second, making the rounds on the Internet via several sources, and the third compliments of The Good Men Project.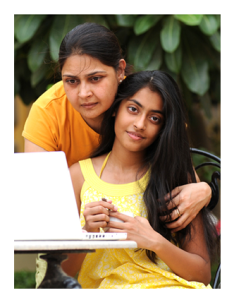 I might think of it as the woman gap, the working woman gap, the working mother gap. But "Girl Gap" suits me better precisely because we lay the groundwork for these future yawning spaces of inequity very early, when we – or our daughters – are girls.
We need to address the changes, or some portion, with our girls.
And that of course means a change in awareness for both men and women, as we raise our children of both genders. We do all live together, don't we?
Female Fatigue Syndrome? Yeah. Me, Too.
Much has been said about women opting out of the workforce, in other words, choosing to be SAHMs (stay at home moms) or taking lesser roles in organizations of their own volition. Pundits and periodicals point to statistics to support this claim, and more pundits (selling periodicals) interpret it as women not wanting to "sit at the table" – or at least – not in leadership positions.
And who can blame us? We're worn out!
Then again, most of us don't have an option when it comes to working for pay, single parents or otherwise, but as for the continuations of lagging numbers of female leaders in all fields, it must be something in our DNA, right? One of those inherent differences that I certainly won't dispute, though I will dispute that not wanting to own a full and confident voice in what concerns the world is not among them.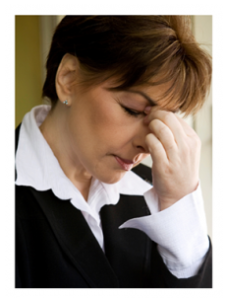 Perhaps we ought to coin a new medical condition though we risk it being designated as "all in our heads" – something like Female Fatigue Syndrome.
Are you tired? I know I am.
Tired of being told to want it all, to have it all, to be it all, and manage all of the above gracefully. Tired of being told to forget any of that but still to lead, to team build, to reinvent, to partner well, to mother impeccably, and oh… to look great doing it! Frankly, I'm tired of being "told." I'll do the "telling" myself, thank you very much.
Opt-Out Revolution – Fact or Fiction?
Disputing the claim that women are opting out in significant numbers – and we'll get to the reasons why we believe that claim in a moment – take a look at this article from WCW.
In "Opt-Out Revolution 2013," Nancy Marshall writes:
… the Opt-Out Revolution was not a "revolution," it was a media creation that took a drop in employment rates among mothers of infants in the 2000 Census, and the experiences of a few women with husbands with high salaries during an economic period when the haves seemed to have it all–pre-Great Recession–and used that mythology to suggest that the reason women don't fare as well in the workplace is because "they choose not to"…
Is that clear enough? And yes, data is cited that reflects a 9% decline among women whose husbands sit in the top 20%, which is neither representative of most working parents nor, by any definition, a "revolution."
Ms. Marshall continues:
Meanwhile, media and popular attention remains focused on the message that women should solve the problems we face–of unfriendly workplaces, long work weeks, glass ceilings, and some men's unequal sharing of household and parenting activities… by their personal, individual actions, rather than by our collective action to challenge the inequalities built into our economy, inequalities of gender, class and race…
"Collective action." Did you get that?
Working Women, Working Mothers. Stress, and More Stress
The second article to ponder is this, from Science Daily, which may not be the original source as this story was picked up all over the Internet including by Yahoo News. This article references stress levels of working mothers versus working fathers, essentially saying that working mothers worry more about family matters than working fathers.
Citing a study that relies on a subset of data from the Family 500 study, we are told that dads think about family during the work day just as moms do. However, working mothers feel more stress from this process, and "mental labor" takes its toll.
… much of the work we do, both paid and unpaid, takes place in our mind… the things we have to do, we often worry about them, and feel stressed not to forget to do them or to do them on time… mental labor… can impair our performance, make it difficult to focus on tasks, and even hurt our sleep.
The article notes that working fathers engage in mental labor about 24 hours per week, and working mothers, 29, suggesting the reason as follows:
… societal expectations push mothers to assume the role of household managers and lead them to disproportionately address the less pleasant aspects of family care… an overall negative and stressful experience for mothers only is that they are the ones judged and held accountable for family-related matters…
This is hardly news for those of us who have felt that conflict of carrying mental checklists for kids, spouses, neighbors, and extended family along with work-for-pay duties in our overflowing schedules. I might even suggest that women, regardless of their parental status, are trying to please, perform, and lead – which is also carrying a heavier stress load. I have no data to support that, but read on…
How We Raise Girls to Own Their Options
What do we make of all this?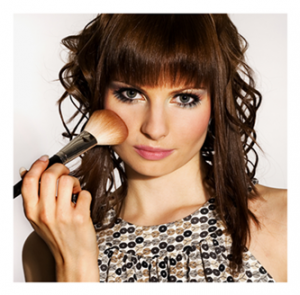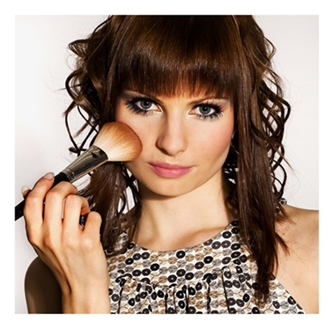 I return to the notion of girl gaps, and to some extent, what I have been reading in "Lean In" by Sheryl Sandberg – specifically, the nearly imperceptible ways we are shaped from the time we are girls – to please, to feel responsible for the welfare of others, to take too much responsibility.
I have nothing against pleasing, in fact I'm all for it. I have nothing against beauty. Again, I'm all for it. But too often we occupy our girls' brains with notions of prettiness over competence, pleasing over questioning, following over leading and yes – we do so by praising and valuing certain behaviors over others, not to mention calling the Take Charge girl "bossy" and the Take Charge boy "a future president" or some such thing, again – mentioned in "Lean In."
Yes, these language differences do make their impact. Are we paying attention?
Ms. Sandberg aside, what about expectations – in general? Are we holding back our daughters in ways that we don't hold back our sons, as we insist they help with the dishes and the laundry, as the boys are assigned dramatically different domestic tasks – or none at all?
Owning Our Joy of Sex
While you may think this is somewhat off-topic, this post from The Good Men Project, "Dear Daughter, I Hope You Have Awesome Sex" is one father's way of expressing his desire for his daughter to know the joy of her sexuality.
Being judged based on desirability, acting on that desirability, and acting on our own (sexual) desires comprise yet one more set of burdens that women carry from childhood or adolescence into adulthood, too often feeling shamed or undeserving when it comes to their bodies and their sexuality.
In a beautiful and supportive letter to his teen daughter, Ferrett Steinmetz writes:
… consensual sex isn't something that men take from you; it's something you give. It doesn't lessen you to give someone else pleasure. It doesn't degrade you to have some of your own. And anyone who implies otherwise is a man who probably thinks very poorly of women underneath the surface.
He continues by reassuring his daughter that he will always be her safe haven, but that her life is her own:
Ideally, I am my daughter's safe space, a garden to return to when the world has proved a little too cruel, a place where she can recuperate and reflect upon past mistakes and know that here, there is someone who loves her wholeheartedly…
Choices for Women, Hard Work for All of Us
I'm touching multiple complex issues superficially and yes, I'm generalizing. Read the cited articles, think for yourself about how you may treat your girls and boys differently, how you yourself may still internalize a disproportionate sense of responsibility for what goes wrong (and too little for what goes right), and understand where it all begins – in the hands of the adults who are raising our children. Both our boys and our girls.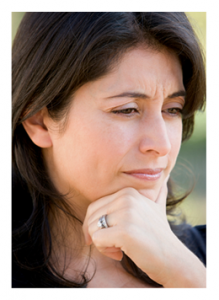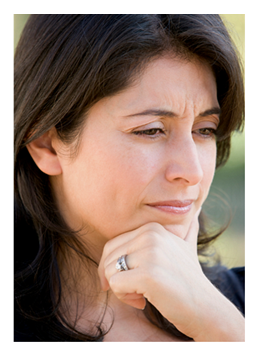 But that isn't the only place it begins or continues or flourishes. It does so in our cultural norms, our school systems, our social policies, and more.
Do I believe that parenting is a job, a valuable job, and a damn difficult one? Absolutely.
Do I believe that for women who juggle parenting and a paid job, the decks are stacked against them during the most active parenting years? Absolutely.
Do I believe that whatever choices we make, we feel conflicted, and our partners can assist so that's less the case? Absolutely.
Do I believe that we have a long way to go in taking ownership for our bodies, and both fathers and mothers encouraging that we do so? Certainly.
Individuals alone can't "fix" these problems. But in addition to being aware of what we say and how we act, what we stand up to fight for and what we tacitly accept, we can address how we raise our daughters – and sons – to view and value themselves as well as each other.
You May Also Enjoy