I am asking a direct question: Are you a leader?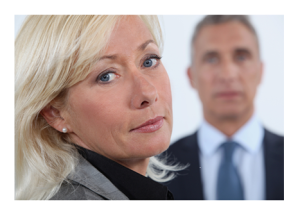 Here's another: Are you afraid of leadership?
And now a third, which I hope will serve to ignite a string of questions you ask yourself as to why, why not, and why it's important: What do you think of as "leading?"
Have you led in your job, in your community, on the home front?
Perhaps you've taken on leadership roles in the jury room, in fundraising to support a candidate for public office, in fighting for your special needs child and others like him in your school system?
We Can't ALL Be Leaders!
That I am asking these questions should hardly be surprising. I've looked at leadership before and in a variety of ways. These are only a handful of examples:
My own views of leadership are far-reaching, and I believe the ways women lead by example are numerous. But in that last reference to ambition and ambivalence, I recognize how we self-sabotage, along with society's role in reinforcing those behaviors. Our daughters may be more keenly aware than we realize; I reference consultant Dorothy Dalton, who observes the lack of Gen Y women in senior leadership roles and writes:
… They will not be prepared to work themselves to the bone to the detriment of their personal relationships and overall well being like their parents…
Who doesn't understand that?
Then again, we can't all be leaders, can we? But what if some of us could be, and never get the chance?
Leading? We're Barely Hanging On
Who wants to be exhausted from morning til night to prove a point, or for that matter, for the corner office – especially if it means you're constantly disappointing your children, not to mention your spouse?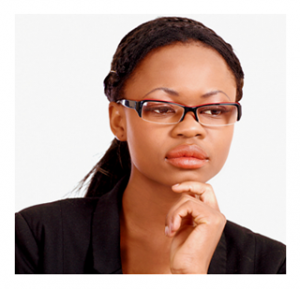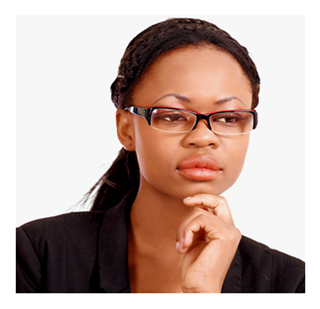 Then again, how many men would pose themselves the question I just did? Perhaps more today than 20 years ago; I'd like to think so. But isn't it the women who are worn out from the attempts to juggle a disproportionate amount of family responsibilities while still bringing in an income?
Leadership? Who has time to worry about leadership?
There's Jonathan's cello lessons and Janie's soccer practice, there's the allergist and the orthodontist, the laundry and the grocery shopping, meal preparation and cleanup, helping with homework though you hardly remember the subject matter yourself, there's carpool and the hubby's boss who expects 24/7 availability via cell phone. There's your own boss – maybe you, yourself – and the filing that never quite gets done, the emails you miss, the politics in the sales department, the restructure taking place in Marketing.
For years you've been bringing work home to deal with after the kids go to sleep. There's no time left for that online class, that off-site seminar, much less socializing on the weekend in the name of networking.
Family: An Obstacle to Women in Leadership?
This morning I read an intriguing piece at Women's Voices For Change, "Want to be a Business Leader? Don't Let Mommy Math Do You In."
Keep in mind that leadership is defined as providing guidance, direction, or control – and assumes authority to execute.
Specifically addressing issues of female leadership in the financial sector (or its staggering absence), finance industry veteran Catherine Wood makes a compelling argument for discounting the "mommy math" that tends to discourage women from pursuing their careers in the same aggressive fashion as their male counterparts.
She writes:
Here's how it goes: Having two young children, exhausted in the morning after the baby has kept them up all night… the higher-income earner [usually male] starts the discussion somewhat like this: "Honey, commissions have been cut in half, and now the nanny, the housekeeper, the transportation, and your wardrobe are costing more than you make . . .  Does this make any sense?" In that immediate situation, of course, the mother's ambition to keep aiming for a top position seems to make no financial sense.
Isn't that where many women find themselves, and not aiming for leadership positions? The out-of-pocket expense of replacing their (unpaid) labor – and I would add, the mother guilt and mother exhaustion – renders their own ambitions difficult if not impossible.
Ms. Wood continues:
Whoa!  Stop right there! That discussion should have taken place BC—before children . . .
Talking vs Doing, Leaning In vs Falling Over
Ms. Wood is absolutely correct. Trying to jump-start a sidetracked career five years or ten years or fifteen years later is a Sisyphean task. And while I might like her recommendation that couples discuss these issues before children – something we didn't consider 25 years ago – that's only a start.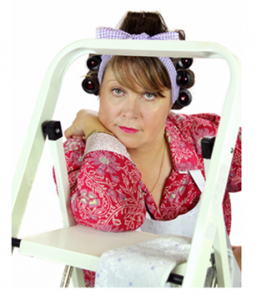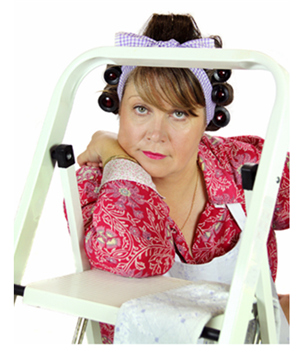 Talking about raising kids and the work-family juggle is one thing. Living it – especially if you aren't in the upper earning strata – is something else again. And we haven't even touched on the impacts of divorce, aging elders to manage (which typically falls to women), health care access (or its absence), much less the lackluster economy.
I lived my own "lean in" years, and I hung in, though I was increasingly ready to fall over. I poured myself into my education and career while young, viewing my growing expertise as a "win," and climbed the corporate ladder – albeit slowly. I married later, continued in my profession, gave birth to children, ran a home, and inevitably had to cut back… on what I could give to my "paid" job. May I add: the very fact that I recognize my "lean in" years as experiential fits neatly into lessons I'm gleaning from Sheryl Sandberg.
I was raised to excel, but not to toot my own horn in helpful ways, much less imagine a leadership position in anything.
Broadening the Definition of Leadership
Was I afraid of leadership?
Possibly. Then again, I took on leadership roles in other areas of life, frequently spontaneously. That included anything necessary to raise my children well. I fought fiercely. I assessed quickly. I made and executed on decisions. I exercised my authority. Aren't these elements of leadership?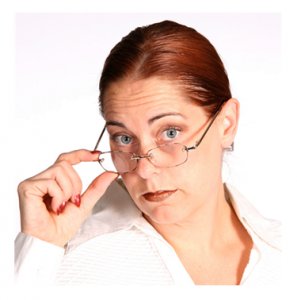 When on jury duty, though not in the role of foreman, I used my reasoning skills and my voice to communicate, to argue, to advocate. I was persuasive. I was leading.
As for downshifting in the corporate world, I lost authority as the result of exchanging 70-hour work weeks (and high visibility), along with the ability to travel, for the 50+ hour per week range with almost no travel at all. Increasingly, I was also working from a home office.
Though my (then) husband and I earned roughly the same living, the parenting / household duties were mine, it was clear that he wanted to pursue his career gung-ho, and I was more focused on the children. His income was headed up; my career was stalled and opportunities narrowing – worsened exponentially when divorce blew everything out of the water, and with it, any ambitions other than survival.
Dual Careers, Congruent Careers, Leadership Lag
In another reference to Ms. Dalton this week, on the subject of women's work, couples, and careers, I consider how our work-for-pay situations change with the addition of children.
My experience falls neatly into the first category of "dual careers" that Ms. Dalton describes:
… two individuals within a relationship pursuing their own goals… characterised usually by the woman being caught below the glass ceiling while her partner strides purposefully to the top…
And this was even more pronounced following the termination of my marriage, as parenting responsibilities expanded along with expenses, while career options dwindled with less time and little mobility.
Assuming that I had not divorced, or that co-parenting had been a smoother ride, would I have remained stalled in terms of opportunity as my spouse's career continued on the rise? Would he have slowed his career path to take on more domestic tasks, thereby slowing both our careers?
The very nature of not pressing on without let-up, in the US at least, may hinder both in doing so. We are a country that rewards aggressive behaviors (in men, certainly); women may be less worn out and more marriages may be equitable – or so I'd like to think – but will this be enough?
Beyond Individual Change, Beyond "Couple" Dynamics
While I agree completely that both women and men must change our mindsets – viewing us equally capable of leadership as we are equally capable of scholarship or creative talent or loving one another in positive, constructive ways – "investing" in our careers as individuals is only one piece of the puzzle.
I return to the article at Women's Voices For Change, to the comment by writer Judith Ross, and then to my own which echoes her sentiments: Individuals alone cannot accomplish this.
Judith Ross writes:
… Couples aren't the only ones who should be "investing" in a woman's career. So should our society in the form of parental leave and family support systems like they have in other advanced countries. Sweden, Norway, Denmark anyone?

… I remember one job in particular that I turned down because the salary didn't match the cost of day care. Instead, I didn't go back to work full-time until my eldest was seven. That decision set me on a career continuum that I have never really recovered from.
My own remark was slightly less elegant: "… as long as women bear the children and we do not have sufficient flexibility in our employment relationships or sufficient intelligence in our social framework to understand what families need, we're screwed."
Picking Up Pointers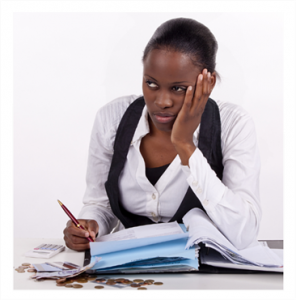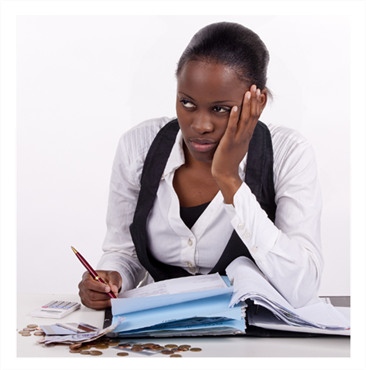 There are no simple "fixes" to where we are as a culture, where we are in our gender "awakening," where we are in the economy, in moving toward (or away from) more civilized ways to live as individuals or families.
We can recognize the long path ahead in terms of gender pay differential, and know the many factors that add to this including lack of confidence, negotiating skills, and the consequence of (family-based) gaps and slowdowns in traditional employment roles.
We can continue to pose questions of ourselves, our co-workers, our partners, our politicians – and hope we pick up pointers.
As women, we can cheer ourselves on with greater awareness of self-sabotage, and we can model opportunity to our children regardless of gender – any way we can.
We should also consider a broader understanding of what leadership means.
We can listen attentively to the lessons both Ms. Wood and Ms. Dalton provide – yes, we need to approach family life as a partnership in all ways, including discussion of career and its consequences.
We cannot do this in a vacuum, it is not solely the domain of employers, government (as funded by taxes) must do its part with social policies, no I don't have the answers (but I insist on asking questions) – and yes – it's all very complicated.
We must also recognize that everyone cannot and should not be a leader. We need dedicated workers, collaborators, followers – doers – who will perform well and be paid fairly for it, and that doesn't mean at a poverty poverty wage.
You May Also Enjoy