You strive to be the perfect wife, the perfect mother, knowing you are entitled to the perfect husband and the perfect home. Naturally, the picture includes the perfect neighborhood and perfect schools for your perfect kids.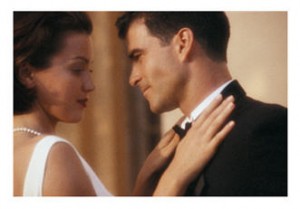 And let's not forget the perfect playmates, the perfect clothes, the perfect mix of sports and culture after school, the perfectly healthy dinners and planning perfectly arranged vacations.
Romance that continues in the couple for years to come? Of course! It will be perfect!
Oh, the perfect body. You must have that but not to worry because the perfect formula promises that it's within your grasp. It's only a matter of walking or running, tennis or working out, and preferably the perfect personal trainer. So you page through magazines and scroll through images on your perfectly suited personal device.
Even if the skin and muscle aren't so perfect after pounds and pregnancies and giving birth, there will always be surgical options to consider. So keep smiling. Keep performing. Purchase a few books with encouraging words on presence and positivity, on gratitude and attitude. Isn't this a workable path to the perfecting of the promised land?
You'll find you can eventually become perfectly accepting, perfectly at ease, perfectly happy – or nearly – embracing just the right amount of imperfection as the "new" perfect – unless of course life's messes build to levels beyond your control and maybe you consider that what appears perfect is something else, that what you strive for may be unimportant, that body parts will drop and sag and maybe it isn't the end of the world after all.
There may in fact be a perfectly reasonable realization that even if your husband's eye is wandering and you can't seem to care the way you once did, even if the kids are driving you nuts along with the boss and the bills, even if no matter what you do or try or say isn't enough, maybe fake it until you make it isn't the perfect solution after all because fake it until you make it got you here and it's been five years or ten years and you're past making it and tired of faking it.
Perhaps along the way you veer from the path of perfection and then abandon it, reserving its energy and focus for select activities that offer no perfect but satisfaction instead – a preliminary project, a preeminent paragraph, a marvelous meal, one precious messy memorable tryst, a glorious get-away when your idea of perfection is as simple as hours of silence and sleep, a pot of Earl Grey, and a copy of Proust or Austen or Miller.
Perhaps you discover that life entraps us all, but less so when we don't cast it in stone but rather cast off any concept of perfection – demanded of a person, demanded of a lifestyle, demanded of a career, demanded of a relationship, demanded of ourselves in the echo chambers of our own misdirected good intentions.
And you come to comprehend that entitlement is myth; you ride with what arrives and steer what you can, balancing the reins of serendipity and survival.
And so you say yes to the man with the deeply lined brow, yes to the man without impeccable degrees, yes to the man with no big job but instead a meaningful one; you say yes to his big heart and your own, yes to the necessity of your child's rebellion, yes to this life that crawls at moments and rages at others, yes to the ease of song that returns when yes becomes the habit of everything except perfection. To that you respond with a firm and considered no.


Flash fiction is a very short story of anywhere from 100 to 1,000 words. This writing exercise, though not entirely compliant with the guidelines of flash fiction, is a bit of stream of consciousness – hopefully provocative and engaging.