He appears to be successful, good looking, and articulate. Sure, he has his particular tastes when it comes to women, just like anyone else. And he happens to be average height – 5'8″ or thereabouts.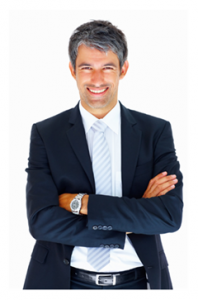 Have we forgotten what average height is for an American man, though our culture promotes Tall Tall Tall as the sexy ideal?
The fact is, I don't know the gentleman, but his comments remind me of one thing and it's this: Height discrimination is alive and well in the US, and no more so than in online dating.
Especially for men.
I'm stuck on a conversation that has me delving into my own behaviors, compliments of comments at Huffington Post that meandered their way from divorce dramas to marital mindsets to online offal – yes, offal – whatever is trashed or considered refuse. And in that discussion, the issue of height requirements for men has, well… arisen.
Short-Sighted
I realize I've indulged in this dreadful bias myself – comical to some as I am a wee woman in Big Shoes, yet practical for me in many other ways.
I've joked about it for years having generally dated men who range in height from 5'11" to 6'3″, and I had one infamous date with a veritable giant of 7'4″. (No kidding.) The reality is, having been invisible for most of my life, I enjoyed finding myself on the arm of a man who could see over the crowd, the cubicle wall, or for that matter – hoist me on his shoulders without a second thought.
Along with amusement from those who might see us (cue the Mutt and Jeff comments), the theory that opposites attract (yes, that, too), and the fact that my Mr. Wonderful(ly Tall) could reach whatever I couldn't – I always deemed the arrangement fabulous. And it was also compensation – something I don't think I understood until I began reflecting on this topic.
In my short-sighted habits, was I ignoring good men who were 5'6″ or 5'7″ in the process? Or any height for that matter?
Possibly, though I was typically approached by tall men with a penchant for the petite. I was also operating out of purposeful pragmatism: Should I ever marry and bear children, I needed to up the odds of average height with a proud poppa of the taller type. And that was important to me, knowing the issues I had overcome, being a woman of diminutive stature.
It's As Easy to Fall in Love With…
While some women live by the adage of "it's as easy to fall in love with a rich man as a poor one," I admit I've never been money-driven (does that explain the state of my bank accounts?), but I practiced my own version of that wonky wisdom: It's as easy to fall in love with a tall man as a short one.
And that's been true – for much of my life, and no less so after having married a tall man and giving birth to two sons who are, as hoped, in the "average" zone of 5'7″ or 5'8″.
Of course, a little research reveals that my notions of "average height" are outdated. Did you know that in 1960, the average height for an American male was 5'8″ and it is now just over 5'9″?
Stretching to the average height for a woman (5'4″) only in my steadfast stilettos, I nonetheless continued to search out tall men during my Love-Hate relationship with online dating. And by tall, I mean 6'0 or over, though I was content with men of 5'10" or thereabouts, which seems silly now – even as I write it!
Men of Stature?
In an ongoing dialog, the gentleman I reference above, at 5'7.5″, writes:
As far as meeting women in person instead of online… Before I started using online dating when I was 42, I never thought about my height. I went 42 years without it feeling like it was an issue. It is true that online dating for me coincided with moving to Manhattan, where women care more about height than anywhere else. But my experience in the real world has been good enough that online dating was a shock…

… ultimately it hurt my self-esteem more than it helped me find women I wanted to meet. For me, online dating was an opportunity to be rejected by less attractive women than I could successfully pick up at events and parties. It was like transferring from a great school where my gpa was 3.6 or something to a bad school where I was given C's.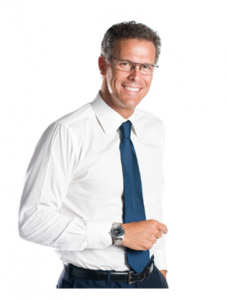 And I get it. I've been on the giving end. I've been on the receiving end. While I've never taken a deep dive into the study of height, called auxology in case you're wondering, I'm well aware that we are a heightist society.
Height of Presidents, Height and Pay Gap
Incidentally, physical stature is less of an issue in France than the US, and perhaps this is one of the reasons I've felt more comfortable when living in Paris. On that note, all politics aside, I find myself thinking that Nicolas Sarkozy (reportedly anywhere from 5'5″ to 5'7″) would never have been elected in the US.
May we stop for a moment and consider the height of our recent presidents?
Barack Obama: 6'1″
George W. Bush: 5'11.5″
Bill Clinton: 6'2″
George H. W. Bush: 6'2″
Ronald Reagan: 6'1″
Jimmy Carter: 5'9.5″ – The shortest in 35+ years!
(In case you're wondering, Abe Lincoln and Lyndon Johnson tie for the tallest president ever – at 6'4″ and James Madison was the shortest, at 5'4″ – taking office in 1808.)
By the way, short on height may also translate to short on pay. Studies reflect that tall people earn more – as much as $789 more per inch.
Huh. Along with issues of gender pay gap, do I need to ratchet up my heel heights?
Tall Man, Small Man: How Shall We Value You?
As for that fascinating (appalling?) data on height and pay, you'll remind me we cannot attribute causation, and I will agree. Nonetheless, don't you find it intriguing and even telling? Don't we project leadership and competence onto those who are tall?
And that Napoleon Complex we assume kicks in – is it with good reason, or stereotyping? (In case you're wondering, Napoleon was roughly 5'6″ which was not short in his era.)
Shall we reconsider our heightist bias, and not assume that a Tall Man is a good man (or a "valuable" man – however you define that), any more than a Small Man – in stature – is a "small" man in any way that counts?
These days, I'm dating a man who is 5'5″ and the fact is he's a "big" man in all ways that matter – big heart, big brains, big funny bone, big passion for life – and yours truly. I'm guessing I would have passed him by had I perused his profile online, and purely on the height dimension.
How small that makes me feel. And what a loss that would have been – certainly for me.
Online Venues… Strife and Simu-Life
Don't get me wrong. Online dating brought me friendships, relationships, and other adventures. I love my online venues, but I pick and choose, I take steps back, and I find I'm always best able to balance life as we perceive it on our displays with life as it is – when we encounter it in person. But that requires me to get off my island and get out into the world.
I raise this issue because the man in question has apparently decided to retire from the online world in entirety. What that means exactly I don't know. But I understand the reaction; it's something I did periodically during my online dating years – disappearing from sites for six to twelve months. As in his case, the process of being reviewed and dismissed chipped away at my confidence and my sense of self.
Here is his remark, excerpted and paraphrased:
Online dating is the worst idea for short guys who tend to be successful in real life. Also bad for older guys who look much younger (unless they want to lie).

I'm one week free and clear of online dating. My goal for April is to be free and clear of all internet sites….
Might we find a middle ground? Might we use our good judgment? A mix of Real World and sites that suit us, whether we're speaking of online dating or anything else? Could we consider tossing the superficial and not judging a book – or a man – by the cover?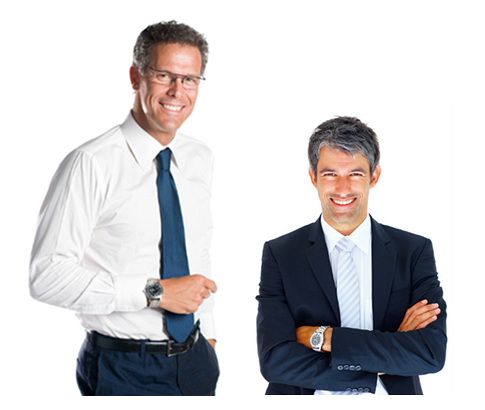 Online life has its advantages; but there's nothing like getting to know each others' voices, scent, energy, sparkle, character. A big man in the truest sense of the word beats a tall one – shoes off, and hands down. Still – when faced with the choice, and assumptions of leadership or even personality, do you recognize your own bias?
You May Also Enjoy: