The top 5 things men do that drive women crazy?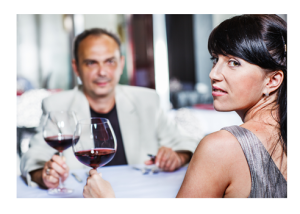 Believe it or not, coming up with five items about my man, or any man, is a tougher exercise than I thought it might be. We can all get under each others' skin with our quirks, our foibles, our bad habits. And time tends to distort the irritation factor – certainly in couples.
When recently asked what drives me crazy – dead laptop, anyone? – I thought it would be fun to consider the question from a variety of angles. However, since I had to seriously ponder in order to come up with a list when it comes to gender generalizations, I'm taking that as a good sign. Wouldn't you?
Naturally, in approaching this question, turnabout is fair play. So yes, I'm also considering the top 5 things women do that drive men crazy. And on that note…
Top 5 Things Women Do That Drive Men Crazy
As I was unable to reach my sons for an informal (non-representative) survey, I queried a proximate party of one, and asked the man in my life what his list would be – not that any of these items apply to yours truly!
They are:
Nagging
Talking too much
Obsessing over details
Mothering the man instead of treating him as an adult
Setting his priorities, also known as the "honey-do" list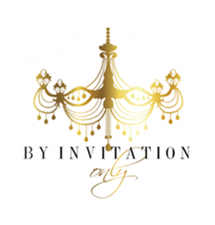 Thinking through this list is, in itself, an interesting exercise. These crazy-making items are behavioral issues rather than physical, or to do with character. I was impressed by that. I also paused to review my own behaviors. I don't believe I nag, and I'm more likely to talk too little than to talk too much. I'm not of the "mothering" camp either, but I plead periodically guilty to obsessing over details and occasionally, to wanting his priorities to more closely mirror mine.
Kindly note that my gentleman friend pointed out that these were generalizations and no reflection on me or "us." (Quite the diplomat, don't you think?)
Still, I like that we can discuss topics like this, even in the abstract. In so doing, I also reflect on my prior relationships (and marriage), hoping to pay attention to areas of potential improvement.
Top 5 Things Men Do That Drive Women Crazy
I didn't consult any women friends, but once I started to think back far enough, my own list came to mind more quickly. After the fact, I poked around on the Internet and found that four of the behaviors I am addressing here appear in a variety of lists by women about their men.
So… what drives me crazy about men?
Not listening when women are talking to them
Trying to fix rather than providing a shoulder or an ear
Not helping around the house
Not helping with kids, then pouting when you say you're tired
Leaving dirty socks and underwear wherever they happen to fall
That last one? Both my sons do it. And I raised them! What's up with that?
As for the other mentions, I suspect some will seem very familiar to a few of you, though I like to think that as a society, a more equitable division of parenting and household responsibilities is becoming more common.
5 Things That Drive ME Crazy… Specifically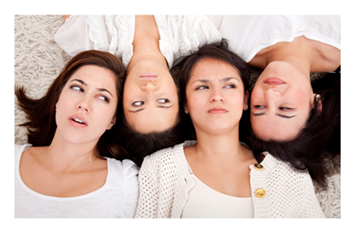 I won't say that I don't have a list of things that drive me crazy. I do. However, they don't have to do with gender, but rather, how we treat one another.
As I consider what irks me (and always has), they are issues not only of behavior, but values and character.
Here are my top five:
People who are disrespectful, dismissive, or demeaning to others
Women who trash each other, especially behind their backs
Those who say they're sorry, but never change the behavior
The narrow-minded – of any gender, age, creed, etc.
Socks… lost forever in the dryer. I know, right?
As for the inclusion of women who are not supportive of other women, who, in fact, seem to delight in directly or indirectly belittling another of their own sex, I simply don't understand it. And I would urge all of us to consider the ways in which we may be engaging in this behavior – if not to the levels we see on (sur)reality television, to lesser degrees in our own lives. We're hurting ourselves, our daughters, our future daughters-in-law, our future, when we indulge in these antics.
Good Men, (Word) Obsessed Women
Now about the good gentleman who assisted in this endeavor…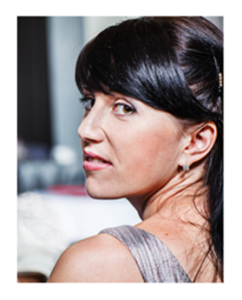 Wait… There is one thing he does that drives me crazy, and yes, he knows it. I keep a dish towel by the kitchen sink that I use to dry my hands, and no matter how many times I ask him to use other towels for drying or mopping up (nearby), he forgets. (And I let out an exasperated sigh, as I find myself with dripping hands and nothing with which to dry them.)
Then I grab for the paper towels, and count my blessings, because if that's the only thing he does that drives me crazy, I am one lucky woman.
Worse are the things that I do to drive myself crazy. Here I circle back to the item concerning women who obsess over details. Guilty as charged, especially when I'm dealing in words. Rare are the moments when they seem good enough, and I torture myself over a more vibrant verb, a more cohesive phrase, never feeling as if I have the time to complete a truly polished piece of writing.
What drives you crazy?
This is part of a monthly writing exercise. The topic: 5 things that drive you crazy. Stop by here and read more.
You May Also Enjoy