When I had a question about my hosting service recently, I picked up the phone and called the Help Line. Ten minutes later, I had my response, and knew exactly how to accomplish my goal.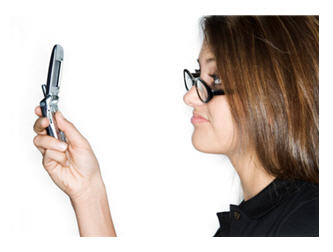 But when it comes to asking for help in life, that's harder.  
I was raised to offer help and to give it,  but I wasn't raised to ask for it, much less to take it.
In fact, many of the women I know experience a similar reluctance. They respond to requests for assistance constantly, but struggle with asking for help themselves.
Incidentally, I'm not speaking of the people pleaser personality, but noting the tendency to judge ourselves by a Superwoman standard that is impossible to fulfill – without help.
High Achieving Women, Individual Stories
How is it that our own expectations as women are so out of whack? Why do we believe we can accommodate an unlimited number of challenges on our own – the epitome of "having it all and doing it all" – as if anything else is a sign of weakness?
Is this the misconception of high achieving women? Those of us whose self-esteem is wrapped around an excessively complex definition of success?
Is this an issue of individual stories? Competitive family dynamics or inadequate models of women working together?
My own mother – a brilliant woman – relied on manipulation to get what she wanted. She asked for help too often and with the narcissist's air of entitlement. I was so intent on never indulging in that sort of behavior that I may have swung to the other extreme.
Friends to Count On
The gift of a genuine friendship is not to be taken lightly. I might add that for single mothers in particular, it's the key to survival.
I have one woman in my life with whom I share confidences – everything from the delights of a favorite television show (yes, Mad Men) – to some of the most wrenching issues a parent can face.
We trust each other. We are not in competition. Occasionally, we ask one another for help. If she asks, I give. If I ask, she gives.
To have all my eggs in this one griendship basket is concerning. And yet, I'm grateful for the relationship and for the reciprocity that exists. We speak to each other plainly, we thank each other sincerely, and we don't take each other for granted. The ability to ask for help without discomfort or fear of judgment remains unique for both of us.
The Value of Teams
In my corporate and consulting life, I've frequently worked on teams. The path to excellence includes responsibility for one's piece of the pie, but also to the project as a whole. If one team member sees another struggle, it's usual to jump in and help. If additional resources are required, asking (or justifying) in a professional context is rarely a problem.
Yet we don't carry this ease into our personal lives as women. Instead, we buy into notions of perfect performance that are not only unrealistic, but potentially detrimental. In contrast, the men I know are focused on results.
I'm not saying that men don't take on too much as well. But generally, I believe they assess more clinically and enlist an assist – voluntary or paid – to accomplish what they cannot reasonably do alone.
Superwoman, Supermom, Serious Consequences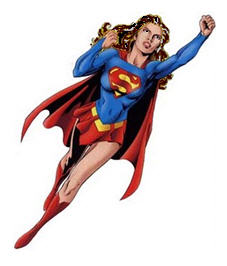 I was reminded of my tendency to play Superwoman earlier this week, when in my (all too typical) rushing through an overloaded day, it took shattered glass to stop me in my tracks. And thankfully, it did, before anything more dramatic happened.
There are plenty of stories of accidents resulting from not paying attention – we're frazzled, we're tired, we're distracted – and the consequences may involve injury, not just a loss of time or a checklist left languishing.
Self-sufficiency is one thing, but stubborn independence is another. Not only is it an ineffective model for contemporary life, but it's a poor example for our children.
The Superwoman Myth is just that – myth – for single mothers, married mothers, women in general who continue to carry heavier burdens on the domestic front, even though we're bringing home the bacon.
Sure, prioritizing makes a difference. But it isn't enough. We need to manage our own expectations, and learn to ask for help from each other. 
Are you able to ask for help?
Do you have friends or family you turn to for a hand?
Do you bite off more than you can chew and hesitate to admit it?
How can women learn to ask each other for assistance, and perceive it as strength – not weakness?
You May Also Enjoy