How would you describe yourself – cocky or cowering? Offering your opinion with ease, or holding your tongue so you don't sound foolish?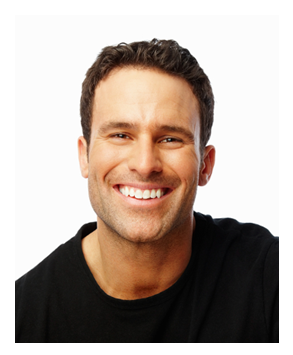 Most of us might say we're somewhere in the middle. But what if we get more explicit? Are you confident in your sexual prowess? Confident in your cooking? Confident at the podium in front of your peers? Is confidence subject to a spectrum of moods and considerations, yielding situational self-assurance?
Journalist David Brooks is undertaking an interesting exercise at The New York Times, with no pretense that his method of acquiring input is "good social science."
And the conversation is intriguing.
In his request for readers to answer "confidence questions," the first of his response columns offers food for thought.
Referring to essays he received from readers as "idiosyncratic," several elements surface as factors in deciphering overconfidence, underconfidence, and everything in between: gender, age, spirituality, societal roles. Missing are specific remarks on body image, sexuality, marital status, career status; I can only imagine these will come up in subsequent discussions.
Statistics and Storytelling
While I'm a stickler for the specifics of studies – large, representative samples, reasonable study design – I still tend to take results with a grain of salt. It's too easy to interpret data to serve an agenda. There's nothing inherently wrong in this, but we need to pay attention to its effects.
While desiring data for drawing definitive conclusions, I believe there's tremendous value to the anecdote and to collective storytelling. Both are comprised of individual experiences, from which we can acquire useful insights.
Unlike some readers who take exception to its lack of scrupulous "social science," I find Mr. Brooks' exercise instructive and illuminating. Don't we all have moments of lagging confidence? Don't we benefit by sharing the circumstances?
Confidence Killers
In my own experience and reading around the web, there are common culprits that erode confidence. I don't intend this to be an exhaustive list, but here are a few that I'd like to mention:
unemployment / underemployment
breakup or divorce
constraining health issues
sexual performance issues
perceived failure
aging
When I look for common threads, I find powerlessness. When you lose a job rather than leave it, even the most stalwart among us feels twinges of self-doubt. If prolonged unemployment or underemployment results, those twinges may transform into pangs, not to mention a dismal financial outlook, and logically, depression.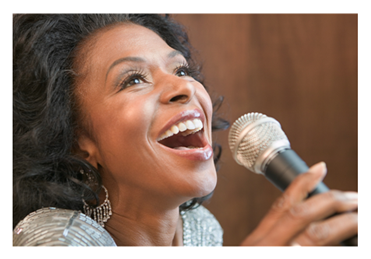 As for the breakup of a relationship or marriage, if you want to stay but your partner wants to go, who doesn't sustain a huge hit to self-image?
Medical issues? None of us would choose to fall ill or deal with injuries. Again, we may be powerless to some degree, but that doesn't mean we don't fight like hell to regain our health. Note, too, that I qualify with "constraining." The pianist who develops arthritis in his fingers and consequently can't perform up to par is more likely to lose confidence than the successful songstress with the same affliction.
When Sex Takes a Dive
Sexual performance is a tricky topic. Some might insist it's all about whether you win or lose, and that may be a matter of numbers – counting lovers or instances of the Big O.
Given that sex is generally a team sport – now come on, work with me here – I would counter that how you play the game remains a factor, and part of that is your choice of partner and how well he or she deals with the challenges – psychological, physiological, pharmaceutical – that could undermine confidence.
Declining sexual appeal is a different matter altogether. Whether we're 21 or 41 or 71 – don't we want to attract those we are attracted to? Isn't our cosmetic surgery epidemic ample proof of that?
Then again, isn't confidence itself a significant boon to feeling and projecting sexual attractiveness?
The Case for Failure… And Getting Back Up
Perceived failure? I'm there. I'm hard on myself. I always have been and I know it. I've learned to take a larger view and it helps, but I set the bar high and expect to surpass it.
My identity is tied to accomplishments, along with quality relationships. For those like me who rarely dwell on wins but take our defeats hard, living in the land of the hyper self-critical does not require that we stay down for the count. We may suffer unduly from blows to esteem – whatever their origins – but we learn from our failures and we get back up.
Don't we all get back up when we can, if we want a full life?
This brings me back to David Brooks' column, in which he addresses a state of desired balance between self-confidence and self-criticism. Is it possible? Is this a single dimension? Or, like confidence itself – wherein you're supremely sure in one respect and less in another – is it not so simple?
Aging
An additional confidence crusher for many is the onslaught of midlife and growing older. This is an item mentioned in Mr. Brooks' column briefly, and one that merits a few tomes of its own.
Personally, I'd agree that the benefits of maturing to sense of self and confidence are huge, in a general and holistic fashion, in part because of changing priorities. We learn to let go of what is unimportant in the grander scheme. Loss is a great teacher, as are the years, in providing their increasingly honed perspectives.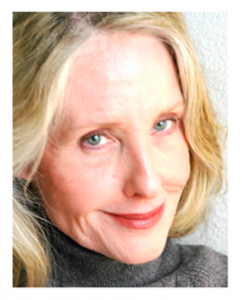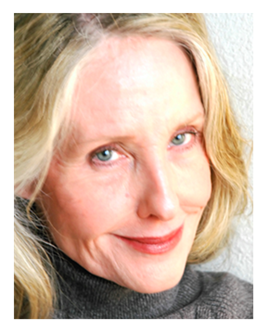 But there's also no doubt that aging can increase our challenges: we're more likely to face health issues, sexual performance for some may pose problems, employment opportunities in some fields may dwindle, options for socializing may seem to narrow.
If, as in a comment Mr. Brooks references, an older woman feels "invisible" around younger men (thus, less confident in her general appeal as a woman), can she simultaneously be comfortable in her life, more assured in what she knows and who she is?
Mixing it Up, Confidently
Incidentally, the word confidence is defined as:
a feeling or consciousness of one's powers or of reliance on one's circumstances; the quality or state of being certain; certitude
I've written before about my experiences living overseas, and the many times I've found myself at gatherings that include three if not four generations, and a mix of both men and women. In these environments, I feel confident in myself as a whole, even if skittish at the outset if I don't know most of those present.
I am consciously at ease with the quality of engagement – conversation and ideas – typically more important than anyone's appearance. That doesn't deny the critical nature of how we present ourselves, or the fact that we all gravitate to those we consider beautiful. But the cultural norms in which I operated exhibit a broader range of "beautiful," and appearance in and of itself does not hold us hostage.
Like everyone, I've taken my hits and they have, at times, done damage to my confidence. But I find immeasurable hope when our connections cross demographics. If we tell our stories, recognize commonalities, feel empathy for others in their challenges as well as paths to a win, we belong to something larger than ourselves.
I take confidence from that – faith in myself, and faith in all of us.
You May Also Enjoy