This tidy morsel was too delicious to pass up. Martha goes Match. Yes, that's Martha Stewart and… you got it… Match.com.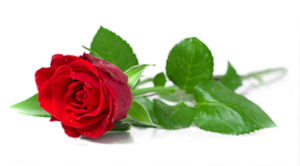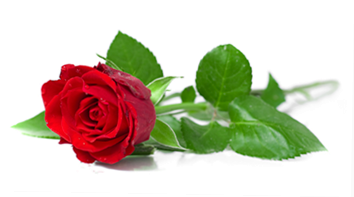 Don't you love it? A little romance in the air for the month of May!
I do not come to mock her. On the contrary, I am singing her praises for taking the plunge even if it started as a bit of a joke, or at the nudge of Today Show's Matt Lauer, all in good fun. The 71-year-old entrepreneurial icon is reportedly sticking a toe in the online dating waters "in the spirit of adventure."
In a clip I saw on television, Matt Lauer was asking Martha about the sort of man she was looking for. When it came to expressing her preferences, I had to smile at her approach. She added "ish" to her adjectives, which suggests to me that she's not taking the sort of hard line that spells problems for all of us in the dating world.
Martha's Match?
Care for examples of Martha's open-mindedness?
She said she wanted a man who was "young-ish" but wouldn't specify what that meant. Further qualification indicated that she wants a man with energy.
She also said "tall-ish" – and I say good for her. You know how I feel about that Tall Guy prejudice, admitting that I'm recently a convert.
When Matt asked whether her dates had to be successful, one can only assume he would have to hold his own to some degree. (Really, Matt. What kind of a question is that?)
For more on this story, check out Vanity Fair, reporting that Lauer peer-pressured her into it. The article also claims to have discovered what "might" be her profile.
Senior Sites for Online Dating
Just how prevalent is online dating among the no longer nubile set? Poking around the Internet, I tried to come up with a number, but couldn't zero in on one. Still curious, I found NPR reporting on AARP's online dating venture. Given a ready-made market (roughly 37 million AARP members), that seems like an excellent fit.
More inquiries turned up the top 5 online dating sites for seniors, according to consumer rankings. The names will be familiar – Match, eHarmony, Chemistry, Zoosk. These four are online dating venues that cross demographics as a general rule. Only one, Our Time, is specifically geared to the 50+ crowd.
Of course, I scratch my head at 50 being included in a "senior" designation, as one who isn't thrilled with labels in any realm. Speaking purely for myself (and possibly for my friends), as a single woman who wants a dating life, 50 or 55 is a far cry from 70-something – if for no other reason than the fact that in our 50s we may still be parenting, we may be newly immersed in a second (or third or fourth) career, and our lifestyles – along with our ideal choice in mate – reflect a different stage from someone 10+ years older.
Dating at 50+
I make the above statements fully aware that many 70 year old men would seek 50-something aged women. No doubt this plays into the demographic factors of a site that positions itself as "seniors" with the approximate age floor set at 50.
In my own online dating forays over the years – the good, the bad, and the wacky – 50-year old men were slim pickings! As for men in their 60s and 70s, I occasionally bumped into a few, and dated some men a decade or more older, though found my sweet spot at 5+ years younger.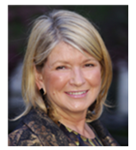 As for Martha and her tallish, youngish, energetic possible match? What tickles me most is seeing a dynamic, successful woman of 71 willing to give this a shot.
Would you – at any age? Would you recommend online dating to your sixty-something or seventy-something year old mother or father? Your grandmother or grandfather? Would you go the specialized "over 50" route, or try a mainstream site like Match?


Thumbnail of Wiki Image, Wiki, David Shankbone (2011), via Creative Commons 3.0 License.


You May Also Enjoy