I wonder sometimes if I come across as glib, or insensitive, or unwilling to allow you more than the occasional peek at who I am, who I am really; at the way I live, at the contradictions in my life which are extreme; at the many lives I inhabit simultaneously.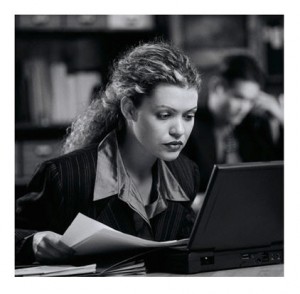 I am a young woman writing in my journal as I have begun to do nearly daily. I am in Paris in this strange new life in which I hope to make friends, to find a lover, to master a language I adore, to discover more about myself. I am writing for the discipline. I am writing for the thoughts that will reveal themselves in this disorderly process. I am writing because I am always writing and in this way I am reshaping the woman I am into the woman I will become.
If I remain at some remove it is instinctual as well as learned; I am the willing puppeteer in my own protected persona – the young woman dancing, still, in my head; the wiser head inside this fifty-something body, this configuration of features and organs that do their job.
Distance and Proximity
I do not intend to place distance between us, yet I prefer to leave imagination intact – yours for taking from my words whatever may serve you, and my own, because I rely on imagination to nourish me, to challenge me, to transport me, to cradle me from the inevitable fall when I wake each morning. The burdens of daylight seem more pressing than in the hours of sleep I cull from night.
What weighs on me is surely commonplace: the stresses of aging even when we are basically healthy; the expectations of a self that remains intact in the mind but is betrayed by the changing body; the very real pressures of making a living as we grow older and are perceived as less "desirable" than those with fewer years under their belts and presumed to be more agile in thinking, reacting, executing, delivering.
Yet I know my dexterity when it comes to anticipating, problem-solving, executing, and delivering.
I am a married woman, I am a mother, I am a corporate manager and still, in the middle of the night I am sleepless and seated at my Thinkpad in the den. I take solace in lines of poetry and shreds of short story I never seem to complete. I tap out my worries and my wonderment. I try to dispel the fog of my fatigue. This is not the life I imagined but it is a life I value nonetheless: there is a husband, there are babies, there are people who count on me. There are words, the sweet center of something unseen by others; there are words, even if I am the only one to read them.
The Public Face
I do not intend to come across as facile or ingenuous; I write according to mood or headline, or dream. I write from places of tenderness, of confidence, of amusement, and occasionally, outrage. I express myself in a tone and manner that flows accordingly, though I know myself to be fumbling for my footing daily.
This is nothing new.
And so it is here, here that I examine and mark my path, here that I know myself to be simultaneously directed and meandering, here that I elaborate on dream, that I comment on media, that I pluck elements of real life, spinning the threads of conversation into hues to my liking and hoping, however awkwardly, that they will serve some larger purpose.
I insist on a public face because this is adulthood, this is single motherhood as the nest has emptied, this is life after so many chapters that I cannot note them all nor place them in proper sequence. Despite my distance, I exploit the personal if I believe it is useful. I hold tight to key aspects of privacy for myself and others. I share because I am driven to learn and do so in this manner. I am determined to teach, committed to encouraging, dedicated to my continuing search for courage, persistent in expecting answers to at least a few of the questions; answers enough to keep myself going.
Aging in Context
If I am writing of age-related issues more frequently perhaps it is because I am up against certain obstacles as a result of them. Perhaps it is because I feel my aging more acutely, more bitterly, more strangely at the moment. You see? Contradictions, not absolutes. The genuine pleasures at this stage balanced, tenuously, on a sort of seesaw, across from solidly seated sorrows.
I see nothing unusual in any of this, and nor am I particularly emotional in thinking of it or writing of it. Yet what I see is our staggering fear of aging when once it was placed in a more natural context, part of the cycle of life (trite though that may sound), as we were held to the bosom of family in birth, as signs of age were not scorned but considered the accompaniment of wisdom; as we were held to the bosom of family and gently surrendered in death.
But this is not the culture we live in. This is not the way of our times.
How old is too old for dreams? If there are more years behind us than those ahead, do we still dare to give those dreams light?
How Old is Too Old?
Asking how old is too old is an age-old question. We ask how old is too old when it comes to fashion and style, wondering if we can still pull off a certain look – or if it even matters.
We ask how old is too old to start a family. As a midlife mother, I've covered that ground and expressed my concerns, not for the early years but rather the grind that is the inevitable process as children grow and need and need more, especially as they approach puberty, and in adolescence.
We wonder if we are too old to start over – in a new city, a new country; in a new career, in a new office. We wonder if we are too old to love again because trust has been broken, beliefs have been battered; we are fragile and would rather not put ourselves at risk again.
I believe in saying yes to opportunities at any age – to make friends, to date, to touch. I have practiced yes and delighted in it; I will always choose yes over no, if given a chance. But how old is too old when it comes to giving yourself to loving, to committed loving? How old is too old for pursuing dreams, for digging your way out of darkness, for feeling alive in dark times?
One Day At a Time
Once, I would've cheerfully said we are never too old to imagine a future, to pursue our dreams, to celebrate a perpetual state of becoming.
And yet, the seesaw.
Calmly, frankly, and speaking only for myself – at a certain stage of life, it seems natural to weigh and measure with increasing care. I am willing to take risks and do, but the practicalities are difficult to dismiss or dispense with. The potential costs of failure are greater than five years ago or ten or twenty: There is less time for recovery; there are no resources for rebuilding; limitless stores of energy are a thing of the past.
So tell me what you think, what you suggest, what you accept, what you divine.
Is 50 too old for some pursuits, and still spry and sparkling enough for others?
What about 60? Or 70? Or 80?
How old is too old for starting over?
Is it a matter of your health, your bank account, your support systems?
Can you trust any part of your future to another person in the second half of your life, knowing that if things turn wrong, you may not recover?
I am convinced that I can convince myself of anything; I believe in resilience, in determination, in setting goals and pursuing them, but I know these to be American traits and the expectations we are conditioned to profess. Yet wounds reopen: I am tired, I am isolated, I weep easily. The days are simultaneously long and all too brief. In dreams I am free and strong, and the words write themselves in high spirits and fellowship. Will I wake and be able to retain their optimism?

You May Also Enjoy