I won't say I've never lied about my age. I have.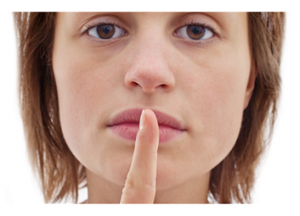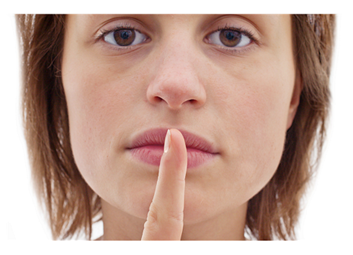 When I was younger, I didn't lie my way into clubs or bars. Not my style.
In the workforce, I admit I had to clarify my age frequently in indirect ways; in the corporate world if you're 30 and look 18, that doesn't exactly inspire confidence!
Once I was over 45, I fudged by a few years when engaged in online dating. But in life, I don't bring it up, and I rarely respond. To me, it's irrelevant.
But it isn't irrelevant in the real world. Not by a long shot. And that's a shame.
Ageist Assumptions: Alive and Well
It is my experience that as soon as you provide a number to go with the face, the skills, or worse – the dating profile – if you're a woman, you're potentially asking for trouble.
As much as it can be (momentarily) flattering to say "oh, I'm 48" to the amazement of someone who takes you for 30-something, or "I'm 68" for someone who puts you at 50, once you provide a number, assumptions blossom.
Age is a piece of demographic data that carries heavy baggage, especially for women. It's not so different from using income as some sort of (false) Litmus Test when assessing men.
Let's get real.
A man who makes $20,000 a year? What's your impression, before you get to know him? A man who makes $100,000 a year? Don't your assumptions change?
Now think about the job applicant you're considering. Candidate Jane is 39, and Candidate Kate is 51. What do you picture (and assume) when I place those simple facts side-by-side, and without further qualification?
Age and Online Dating
In my Past Life as a Serial Coffee Dater, I recall meeting a gentleman whose profile placed him at 50-something, categorized him as divorced for many years, and his body type was an athletic 5'10" or thereabouts. My profile at the time put my age 2 years younger than I was.
When we met at the local Java Bar, we hit it off immediately. During the course of our conversation, he made a point of letting me know he was pleased I looked like my picture, and insisted on only dating people who were honest.
My response?
I told him that I hardly thought fudging my age by two years was a big deal, but I had in fact done so. I told him my age – if he considered that important. And I kept mum on my observations of his slightly inaccurate depiction of his own physique.
He didn't seem thrilled, but he thanked me for telling him. We went on to enjoy the rest of our date. There was one more date after that, a plan for a third, but then he disappeared without an email, a return call, or any other trace.
I will add that he was about 5'5″ tall, with a little paunch, twice divorced (and the ink barely dry on the second split), and still three years my senior. Does any of that constitute lying – or at least, misrepresentation?
My personal feeling? Women do age out of online dating. That doesn't mean we age out of dating altogether, or that we must give up the idea of meeting potential partners. But services that may seem helpful in our twenties, thirties and even forties are less so, as we grow older.
You're Only as Old as the Woman You Feel
It's a cheesy saying, but one I heard growing up and as a young adult: "you're only as old as the woman you feel." Clearly, the usual speaker is male. But are we only as old – or young – as we ourselves feel, or those with whom we routinely engage?
I know those in their thirties who refer to themselves as middle-aged. Well, unless you're Fat Betty on Mad Men and it's the 1960s or 70s, you don't qualify!
I know those in their forties and fifties who fudge the numbers in their favor; generally, it's to combat prejudice to get a foot in the door when looking for work; it's about survival in a culture that paints "aging as bad" and All Things Youthful as good.
If the online dating world rewards artifice and self-promotion – at least initially – then isn't it understandable that women will lie about their age and, for similar underlying reasons, men will fudge their jobs and their income?
Until we as a culture stop putting so much store in (and pressure on) "factoids" like these – both of which change, incidentally – are we simply getting what we tacitly ask for?
Do you lie about your age?
Have you said you were older to interest a man or woman?
Have you claimed to be younger to get a date or a job?
Have you personally experienced age discrimination – blatant or otherwise?
You May Also Enjoy