Some may say I'm a bit of a pack rat. Others would disagree – they would insist I'm a full-fledged hoarder.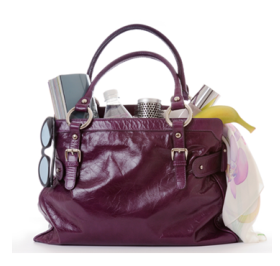 I have a difficult time throwing things away. What if I need that item again? What if the Clothes Tag Patrol or the Receipt Police stop by and need to see the paperwork?
Or, perhaps someday I'll want to make a collage out of all those ticket stubs from every event I've ever attended. Plus, as a former teacher, I know that nearly any item can be "re-purposed" in a million different ways.
The problem is that once the item is stashed out of sight, it's out of mind. The chances I'd ever think to track it down are slim to none, and yet I still save and stash and collect.
Objects of Affection
When I toss something, I feel as though the memory or emotion attached to that item is discarded, too. Whenever I experience something – be it fabulous and fun, or tough and tragic – I think "I'll always remember this feeling." But the older I get, the more difficult it is to remember all the events, experiences, and emotions that mark my life. Having a tangible object attached to the experience helps. So if it doesn't stink or attract bugs, it typically ends up in the "keep" pile!
Recently, when tasked with moving after nearly seven years in the same house, among the possessions to clear out were close to 30 purses. I acquired and used most during my time in this house, but had also brought along a few from a prior move.
And have I mentioned that because I like to carry a lot of things, my purses tend to be on the gigantic side? Not only is the bag's capacity important, but the more pockets, sections, and dividers, the better! More places to stuff my stuff!
As I cleaned and packed for the recent move, I tackled my mountain of handbags, each full of would-be discarded miscellany, removing essentials (wallets, keys, good makeup, etc.) to transfer into the new bag.
My worn handbags were now destined for new owners and a new home, via Goodwill. But what I thought would be a few minutes of dumping papers into the trash and boxing up items for donation became hours of reminiscing, remembering, and reliving various periods of time in my life. I found myself sifting through 20 time capsules, each with its daily artifacts.
Bag Ladies
Men need their wallet, keys, and little else.
Women need: a mobile command and communications center, work desk, mini-beauty salon, fashion-emergency kit, medicine cabinet, snack bar, bank, and a youth-entertainment center – all wrapped up in a portable leather or fabric satchel.
As I emptied each bag, I was witness to the details of the three- or four-month period of my life when I used that particular purse. Medical and career issues, travel adventures and good times with friends, family and life events of any sort – all was captured in one little (or not-so-little) bag.
I also discovered photos, photos, and more photos, hotel keys that took me back to sunny vacations, magazine clips reminding me of hairstyles I'd coveted, my well-used Walkman, old cell phone chargers and the phones themselves.
I even found an address book! Remember those?
Other finds left me wistful: a jewelry receipt from my anniversary band, broken watches, an empty Tiffany box; ticket stubs from Major League baseball, not to mention college football, movies, and concerts.
There were food journals and Weight Watchers recipe cards, recalling my weight-loss journey from obesity to a healthy and fit size 6. Even my career course left breadcrumbs – project notes, meeting agendas, and iterations of business cards.
Those cards? They track another journey: from health care recruiter when I entered this house, to professional writer as I close its doors behind me.
Looking Back
Seven years and 20 purses later, there's much to remember.
I find sympathy cards expressing condolences for my mother's passing, an event that took place shortly before we moved into this house. I remember that Mom had a similar affection for purses; we found a sizable stockpile in her closet when we cleared it out. Her handbags were part of her identity. Her very last one was full of minutiae and remained in my sister's car for months after Mom died.
Also in my handbag archives: paperwork from our builder and the specs on our home, along with related contracts and receipts, bringing me back to the days, 7-8 years ago, of planning and designing every detail of our dream home. Those dreams that are now interrupted. I moved into this house a (relatively) young and married woman, hoping to fill the rooms with friends and children, growing old together, and living the American dream.
Instead I'm moving out of the house alone, now on my own, separated and soon-to-be divorced. I'm still hopeful for the future, although I don't have any blueprint or framework as to how tomorrow may look.
I'll let you know how it goes a few years from now, when I revisit and reflect upon this period of my life, via the leftover contents in my silver leather Cole-Haan.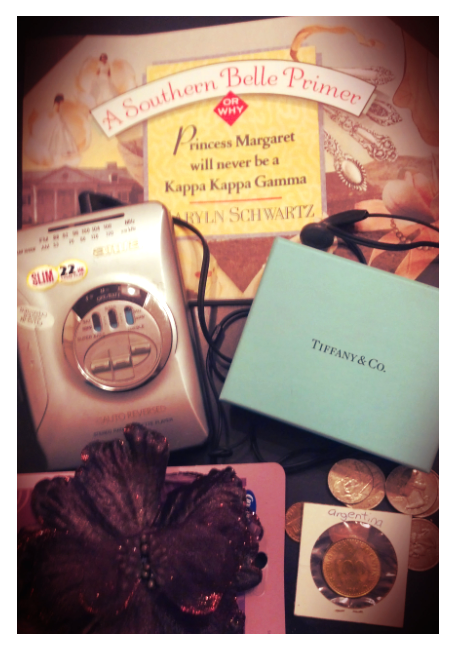 © Andrea Clement Santiago
Andrea Clement Santiago is a career advice columnist, writer, and communications professional. Her background in medical sales, training, and healthcare recruiting led to her role as the Guide to Health Careers for About.com, an IAC company. She has contributed to books, journals, websites and has made media appearances on television and radio in her capacity as a healthcare career expert. She writes about her experience as an adult orphan on her blog, No Parents No Problem. Learn more about Andrea here. Follow Andrea on Twitter at @AndreaSantiago, or connect with her on LinkedIn.

You May Also Enjoy