Yesterday's morning diversion – contemplating the "Bad Girl" and whether or not we think that's the way to "get the guy," led to a response by the (referenced) book's author. She invites us to check out her thoughts, which expand on her research and recommendations – including breaking down the types of Bad Girl behaviors we might want to contemplate.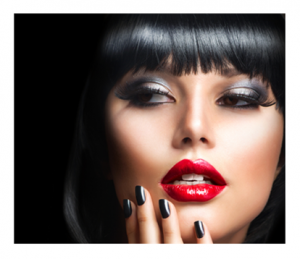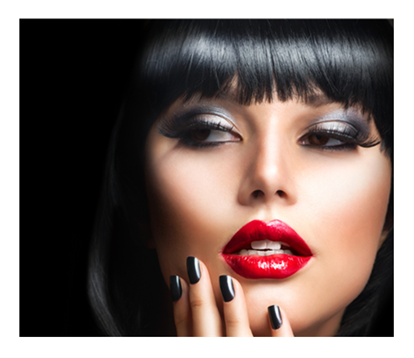 I believe in exciting encounters. I believe in great sex. I believe in delicious lovemaking – and we all know, sex and lovemaking are not the same, though they may be kissing cousins.
I believe in enjoying our flirtation skills – and making sure we stay in practice.
I also believe in seduction, that it's a two-way street, that we should give ourselves with generosity to those we care for – and expect that it will be mutual.
But I come back to my original premise. Bait and switch in marketing is bad enough, but bait and switch in the relationship realm?
Disastrous. 
Putting up a public face is one thing; we all want to make a good first impression. But shouldn't a false front in any arena be a temporary solution in a tough situation? When is it acceptable – or advisable – to pretend to be someone you're not?
Fake it until you make it
Who hasn't indulged in a little "fake it until you make it" from time to time? I find it to be a good strategy when self-esteem is low, when confidence has taken a beating, when your survival may depend on attitude, on effort, on knowing that if you can "land the job" you'll work so tirelessly you'll quickly master it.
But living with the public face in your private life becomes a terrible burden. It's exhausting. It's soul-numbing. Or perhaps some are more duplicitous than I, or simply better at hiding their feelings?
A little "sexy" yields a lot of mileage
A little extra sexy-something for a man who gets my motor revving? Stilettos and stockings if that's your style – or his? (And you know already, it's certainly mine.)
That's another story altogether. And I say – absolutely.
But it's more than something only for him; it's also for me – a mutual pleasure.
Shouldn't our best behaviors – however you define them – be about more than hooking someone, but establishing and maintaining a solid relationship? Respecting his needs – his real needs?
Shouldn't our bedroom behaviors keep us engaged in the playful side of intimacy – mixing things up, and delighting in all of it?
The Bedroom and the Boardroom
A little "sexy" isn't a false front. Certainly not for me or for many women, though they sometimes feel they can't admit as much. But nor should it cross the line of trying to take what isn't ours – including another woman's man.
Consider it the "code." I live by it, and so do the women I call my friends.
The Bad Girl's narcissism and its destructive force? The gold-digger? The husband-stealer? Any sort of false front and its potential for hurting others?
I'll decline, thank you very much – and take "Good Woman" with a far more integrated sense of self – in the bedroom or the boardroom. That includes flirtation and erotic engagement, when and where it makes sense.
Midlife Mambo (Yep. Middle-Age Sex.)
As for those who think that sexual desire (and appeal) disappear at midlife, think again and try again. When we feel sexy, when we feel flirtatious, when we act with attentiveness and generosity, it isn't about a few extra pounds or the deepening of laugh lines.
As for the public face, of course we all wear masks at times, appropriate to our roles and objectives. But I'm happy to be increasingly certain of who I am and how I operate. One of the pleasures of midlife – realizing that I am, as the French would say, une femme bien dans sa peau, et bien dans sa tête" – comfortable in my own skin, and with myself.
And while that includes an ample dose of delicious "sexy" with the man in my life, a matter of body and spirit in sync, this is something that is true to my core, and requires no pretense.

You May Also Enjoy