Classics. Comedies. Eccentric Indies. And those Oh So British period pieces with lush landscapes and ornate interiors. You know the sort. Anthony Hopkins. Emma Thompson.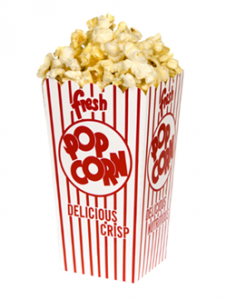 Delicious.
When I'm not feeling well or insomnia is knock-knock-knocking at my door, films provide what nothing else can – a few hours of solace and distraction.
I've been sick. (Can you spell C-O-L-D from Hell?) Even the Grog wasn't helping. So I've resorted to an old standby.
You guessed it. Movie Night!
If pressed, I will admit that the past three nights I've laid in bed crumpled, coughing, and maddeningly awake, my irritation eased by watching television into the wee hours.
No doubt this exacerbated my sleeplessness, but movies make magic in powerful ways – as long as we can find the ones with the right combination of qualities to do so.
Movie Time – Any Time?
As sleep abandoned me (to Kleenex, hot tea, and bleary vision), I spent hours selecting among old friends – from Bette Davis to Renée Zellweger – and stumbled into some new ones – all to battle back the raspy throat, the throbbing sinuses, and the typical sneezing and wheezing of a mid-winter head cold.
Yes, I tried books. But the eyes were teary and burning. Anything on my laptop? Too tough on the pitiful peepers as well.
Fortunately, my cable service offers free films, and a few that are just a couple of bucks. I generally manage to make do with what's available without spending any extra, and the past two nights (of coughing, wheezing, sneezing, and voiceless irritation) left me to zap and enjoy the following familiar films and a few discoveries.
Old (and New) Favorite Films
How about some Bridget Jones – with or without Blue String Soup? Perhaps channeling Madonna in a Thai prison? (It works on me every time, as I have diligently documented in other malevolent moments of flu-like distress or insidious insomnia.)
The King's Speech, which I watched for at least the sixth time or possibly the seventh? This says it all: Colin Firth, Colin Firth, Colin Firth. And yes, it's a helluva movie besides. But may I say… Colin Firth?
A Man and Woman – a 1966 French classic, which I cannot believe I've never seen before. So sexy, so stylized, so sixties in the most marvelous manner. And how the camera loves Anouk Aimée!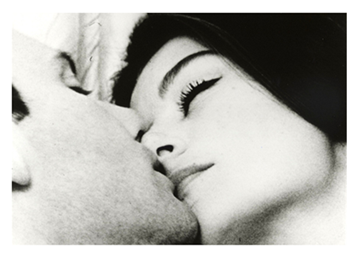 The 1995 version of Jane Austen's Sense and Sensibility, with Emma Thompson and Hugh Grant. (Jane Austen possesses curative powers in all forms. And did you know that Emma Thompson wrote that script?)
The Duchess, with Keira Knightley and Ralph Fiennes, makes me appreciate how far women have come. Yes, it's taken a few centuries in the English speaking world, but talk about a woman's place being in the home! How about your husband, the Duke, nailing your best friend and keeping her as his mistress right under your nose and next to your toes – at the not-so-cozy castle dining table? And who can possibly manage "work life balance" with two feet of wiggy hair piled on your head?
Missing In Action: Key Curative Ingredient
I see a pattern – don't you?
When I'm under the weather I go for characters or character studies, but lighter fare than what seduces me when I'm firing on all cylinders. Humor, details, and nuance can draw me in, often the sort that both the Brits and the French seem to excel at.
Despite my nights of movie therapy, I confess I feel as lousy today as I have since the weekend. (We will not comment on how lack of sleep isn't helping… The insomnia has me in its grip; I'm riding it out… on waves of Colin Firth.)
I have, however, concluded that the Cure has likely not worked due to a noticeable lack of required foodstuffs. Please be assured that on morning errands (oranges, Kleenex, tea bags), I picked up some All Natural Microwavable popcorn.
Don't you think that will do the trick?
Home Remedy Movies
When all hell breaks loose, or your body screams for you to stop – what soothes your personal savage beast? Music? Reading? Favorite films?
Your "Go To If All Else Fails" mood-enhancing movies?
Your movie viewing habits – alone, as opposed to with partner, kids, or friends?
Those films you could watch fifty times and never tire of?
Any home remedies to suggest for the Cold From Hell?
Image from "A Man and a Woman" via Wiki, Public Domain, Les Films 13
You May Also Enjoy