"Suck balls," he says.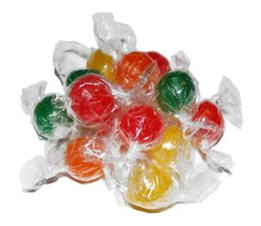 "What?" I choke back the laughter.
"You heard me," he repeats. "Suck balls. Sour balls. Or a lemon."
Home remedies, saliva ducts, sour balls, lack of lemons. Last evening everything was "usual" until we were struck by our typically unusual  "usual" – my son, just before dinner, emerged from his version of a Teen-Man-Cave and said: "Look under my tongue."
OK. He's an adolescent. I'm the mother. This could be his chem lab, or a joke.
I'll bite. It's what mothers do.
I peer in, I see tongue, and the icky slimy undersea world of stuff beneath. You know, what looks like mollusk innards. Also known as salivary glands. My, but it's dark in there.
"And why am I doing this?"
"Something's swollen," he says. "And it hurts." 
I send him for a flashlight, which he dutifully brings back – except it's the huge industrial strength number we use for power outages. But I look. And truthfully, I wouldn't know a salivary gland if I fell on one. Well, not right then.
I shrug, and hand back the flashlight.
Twenty minutes later he returns, with a small bulge on his neck and a noticeably swollen area under his tongue.
Of course it's eight at night and I've been up since 5 and beat, but he looks at me plaintively – not so much because he's in pain – but he's hungry. He's 16. Eating is in the job description, and at the moment, he can't eat.
So I resort to something I rarely do: internist husband of an old friend, father of four, good-natured if I can make him laugh. I call and ask if I'm interrupting dinner (he says no), I explain that the future mural painter of his personal Man Cave seems to have a swollen salivary gland and pregnant neck, that while it might not impair his artistic  eye, in his weakened state (he couldn't swallow) he was likely to be unable to embellish the one remaining undecorated wall in aforementioned manly private space.
He laughs, and says "suck balls."
Huh?
When life gives you lemons, suck them
I reassure him my son is more annoyed (and hungry) than anything else, and he explains it's probably a blocked salivary duct (we begin to Google), and repeats: "Suck balls. Sour balls. Lemons are best if you have them, so suck a lemon, and if not, something else sour."
You have to love a home remedy. And a doctor with a Man Cave. And the $125 out-of-pocket he just saved me. I hope.
I thank him and begin to forage in the fridge and cabinet. No lemons. No sour balls. Oranges, apples, Butterfingers, Kit Kats, quarts of milk, bags of spinach. Ah. . . Real Lemon juice in those little lemony plastic containers. So I figure that's worth a try, and I squeeze some in a paper cup and have my son sip, suck, pucker, and spit. (He rolls his eyes. He scrunches his face. He's 16 going on six. He photographs his undertongular region. Chem lab? Facebook?)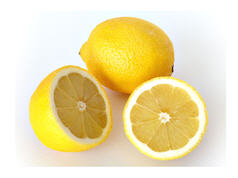 I love home remedies. But a half hour later, still nada. Apparently Real Lemon juice for salivary glands won't do it.
I put on my sweater, my shoes, my jacket, my scarf, my gloves, and grab the car keys.
"Preference?" I ask.
"Sour balls," he says.
It's late. The supermarket is farther than Target and Home Goods, and I figure I'll give them a shot first for something sour to suck on. Lucky me. Some weird sour gummy something, and then an interminable line, and eventually, home. He sucks balls. And sucks balls. We put warm compresses on his neck. He goes to bed.
And it's Tuesday morning and now we're trying to find a doctor because though he sucked balls, apparently I should have driven to the market, for lemons. Thus my quick report. My kid is a sport. Now out on the trail for a doc with a sale. . .

Big Little Wolf's Daily Plate of Crazy