Maybe it was the flu. My limbs felt leaden and I was woozy. Waking at 5 a.m. didn't help. If I didn't know better, I would've thought I was hungover. Now don't get excited. I wasn't. Things are much more dull than that around here.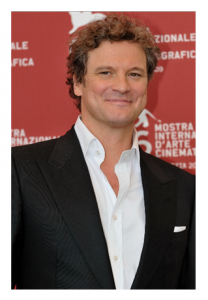 I dragged myself into the bathroom and leaned against the mirror. Greenish pallor. Dizzy. "Ghastly," I thought to myself.
I trudged back to bed and hoped for zzzzzzs.
Nada.
"Shit," I thought. "Saturday morning. I can sleep in. And I'm wide awake at five."
My brain wouldn't stop clicking through everything on my checklist. My legs throbbed. I felt pinned to the mattress, but lying there seemed like torture, so I got back up and padded out to the kitchen.
Couch as comfort zone
There he was – my teenager – out cold on the couch in the living room, which I can see from the counter. He was in his (new) usual sleeping spot – television blaring, lights on, computer open on the ottoman beside him.
I walked over and turned everything off – it was still dark – then I felt my way back to the kitchen, and specifically to the jar of tea bags by the coffeemaker. I fingered through the assortment, squinting to see what was there, and went for Earl Grey. Not the usual Italian Roast. I needed whatever was comforting, and easy on the stomach.
Isn't it strange how we comfort ourselves with little changes when times are tough, or we aren't feeling at our best?
Creating comfort

My son is under enormous pressure these days. For whatever reason, he is taking comfort in sleeping in the living room, and to be honest – I'm taking comfort in his being nearer to me at night. I'm worn and stressed myself. His presence is reassuring.
My teenager is also taking pleasure in music. It relaxes him, and he often studies and paints to an assortment of rock and classical, thanks to Pandora on the computer.
By afternoon, with a trail of teabags scattered here and there while still trying to find ways to feel better, my son popped his head in. I was clearly off my rhythm, so he began to lecture – politely – on my need to sleep more and eat better. Now where might that message have come from, I wonder?
Then, he said "I'll make you something."
Life in the slow lane (Kid cooks eggs)

A few minutes later I was served eggs and a bagel in bed. What's not to love about that? The food helped a little (and his thoughtfulness, even more so), but my body was basically screaming "just donate me to science now."
I settled back under the covers and must have slept for awhile – utterly unlike me – and when I woke, I went for the Big Guns when it comes to decompressing: Elle Décor, Traditional Home, a bit of Vogue, and some older issues of French magazines I unearthed from a pile in my bedroom.
Don't we all have "go to" comfort objects?
The best laid plans

By evening, my son was listening to Bolero and painting contentedly, working on a self-portrait which is due next week. I stayed in bed, surrendering (with irritation) to the reality I'd been fighting all day – no errands would get done, no items would be scratched off my lengthy checklists.
Surrender? To anything? It's so not me – but my physical self had other ideas entirely. It was a day given over to "the best laid plans," as evidenced by my body which simply insisted that I stop. All systems – no go.
I couldn't help but think about my single days when I worked long hours and traveled a fair amount. But I was only responsible for myself. When I needed to take a break, I could. When I needed to get away – to disappear to France for example – I could. I was able to roll with the punches more easily not only because I was younger, but because any and all complexities had only to do with me. That changes with marriage, and even more so – with parenting.
Nighttime panacea (Chick flicks)
I will now say – with absolutely no embarrassment – I topped off the night by opting for chick flicks – the kind that I wouldn't have admitted to enjoying a few years back.
Now? I don't give a damn what anyone thinks. (Ain't aging grand??)
There are times when a classic chick flick is just what the doctor ordered. So I dug out my favorite feel-good DVDs – Bridget Jones, Love Actually, Notting Hill, About a Boy. Are you seeing a trend here? Dial-a-Hugh? I also made a mental note that I must order Sliding Doors with Gwyneth Paltrow and John Hannah (whose delicious Scottish accent makes me swoon).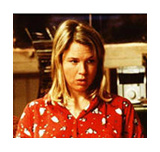 Yes, I went for best in Brit romantic comedy, however cliché. And might I say that falling asleep to Colin Firth isn't the worst thing in the world?
It wasn't exactly the day I had planned, and I am (ruefully) welcoming this morning with that interminable checklist weighing on me. But I'm also feeling perkier, and am noticeably less green around the gills. I suspect this change is due in part to a restful night, helped along by a thoughtful son, and bags, mags, and shags.
What gives you comfort when you need it most?

Image of Colin Firth, full attribution, Wiki, Creative Commons License 2.0.

Big Little Wolf's Daily Plate of Crazy