Necessity is the mother of invention, right?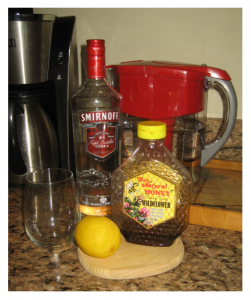 Congestion + throat like sand paper + disappearing voice = Russian Grog!
No, I have never made Russian Grog before. How hard can it be?
And no, I don't want to make traditional Rum Grog. Much as I like rum – spiced especially – vodka won't give me a headache. And after all, this is purely for medicinal purposes!
After a quick scan of cocktail sites, here's my variation on an age-old magic elixir.
Groggy Ingredients:
Water. (Check.)
Lemon. (Check.)
Vodka. (Double check!)
Honey. (Check.)
Tea. (Optional.)
Sugar. (We'll see… )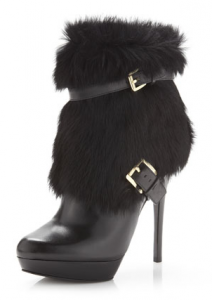 Directions:
Heat a cup of water in the microwave. (2 minutes)
Optionally dunk tea bag. (Earl Grey green tea works for me.)
Add 1 shot of vodka. (Okay, make that two.)
Squeeze lemon juice. (As much as you like!)
Add 1 tbsp of honey.
Stir and taste.
Add slice of lemon or two
.
Now close your eyes and drink. Sigh deeply. Imagine you are gliding through the snow on a sleigh next to your hottie version of Doctor Zhivago. You're bundled in sable, wearing a divine hat, and sipping your grog. In case you're wondering, the sleigh comes heated and the boots are chic.
(Yes, your throat is feeling better already.)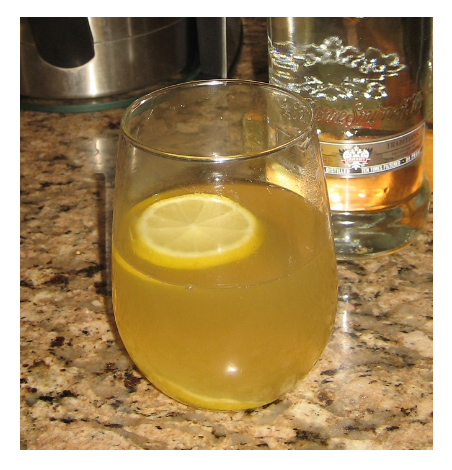 Incidentally, by skipping the sugar (which the recipe really doesn't need), you're less likely to become intoxicated (quickly), savoring the benefits of the grog.
Interested in other variations on grog that more typically use rum and look prettier than mine but are no more sinfully delicious and effective? Pop by here.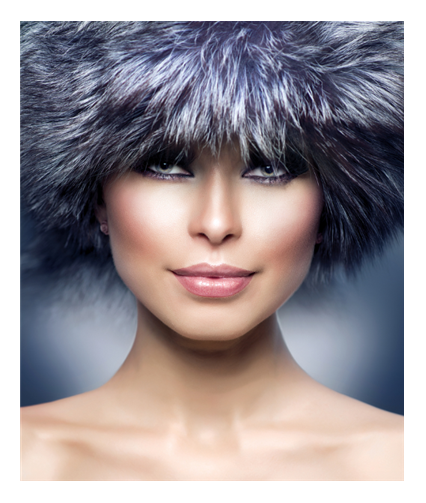 Русский медовый грог actually means Russian Honeyed Grog.

Click on Michael Kors Enna Leather Bootie to access original at Cusp.com