She's a plain woman and he's a disfigured man. It's a classic love story, and very 1940s. But she was always homely, and he was once dashingly handsome, with a privileged life.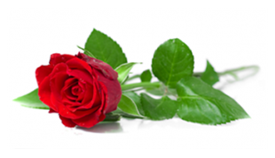 He's bitter and resentful, focused on what he's lost. As they spend time together, her gentleness eases his pain, and he finds comfort in her company. He marries her out of loneliness, then falls in love with her for the woman she is, inside.
Soon both are convinced of a miraculous transformation: she's grown beautiful, and his scars have healed.
Nice little fairy tale, isn't it?
This is the gist of 1945's "The Enchanted Cottage," with Robert Young and Dorothy McGuire. It's a lightweight film that caught my fancy the other night, but it strikes me as worthy of discussion for two reasons – the first to do with beauty, and the second to do with the nature of love.
Who Doesn't Love Beauty?
We certainly live in a culture that places extraordinary value on physical beauty. Maybe we gaze from afar and wish we could know what it feels like to "own" that power. Maybe we long to know the envy of others, squiring a stunner on our arm, or being the looker who receives those admiring glances.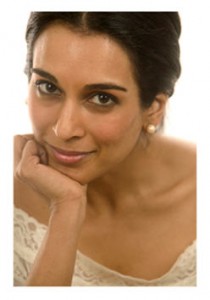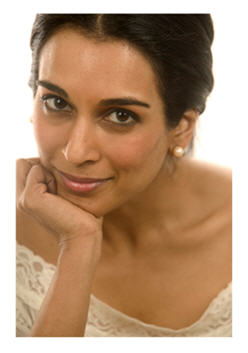 We're struck by beauty, awed by it, some of us consumed by it – however we define its contours. And we respond with a variety of emotions, not to mention sexual arousal.
Maybe it's the attractive neighbor, the sexy colleague in the office, or the stunning cashier at Whole Foods.
Maybe its Millionaire Matchmaker Patti Stanger with her crass (but oh-so-true?) statements about men like "the penis does the picking." Whatever you think of the methods to her madness, can we deny that we all initially respond to the visual?
Beauty is magnetic. Beauty is powerful. We're governed by subtle prejudice when it comes to beauty, attributing positive qualities where they may (or may not exist).
A woman's beauty can be an enormous asset – if used judiciously, and knowing it will ultimately expire. That's no less true of a man's good looks, though I contend that charisma is far more than externals, though physical appeal for a woman remains a trickier issue.
When Beauty Fades
Getting back to the love story I describe, the plain woman had never known her own beauty, so she lived her life accordingly – "blindly." Yet once transformed – and note, both characters are convinced of this physical transformation – she grows fearful of losing her beauty, which she sees as the reason she is finally loved.
Also of interest is that the hero of our tale feels inferior when he loses his elegant Golden Boy status. Perhaps the circles he traveled in worsen the scenario, but it's intriguing to see how he rails against the fates for his disfigured face.
I am reminded of an eloquent piece of writing by Lisa Hickey, "Chasing Beauty: An Addict's Memoir," which opens the door to the experience of beauty pursued, beauty attained, and its undeniable power. But Ms. Hickey's words also speak to living with fear. When you're beautiful, the prospect of beauty fading can be terrifying, which leads me to consider the hundreds of thousands of cosmetic procedures performed each year – solely on teenagers.
That isn't about beauty retained, but the chase for beauty from an early age when we ought to be learning and forming as individuals. I can't help but feel tremendous concern for our culture that drives its women to undergo the knife, simply in order to feel deserving.
Speaking of Love – Blind or Not?
And speaking of love, what do we think? Is it blind after all? Is that a good thing?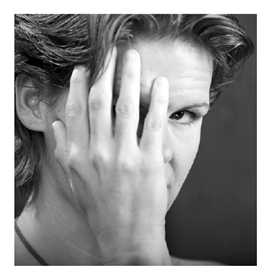 Is love blind to the exterior, if we can get past our set of requirements when it comes to height, weight, age, or features? If we can move past the social status, the job title, the income level that we're told "we deserve?" If love is blind to these elements, is that necessarily a "good" thing?
Is love blinded to bad character or bad behavior if the outside package is pretty enough to please us – and deceive us? If that's the case, wouldn't we want to throw off our blindness?
The Enchanted Cottage includes two other characters, one of whom is a man who lost his sight, and the other, a middle-aged widow whose husband was killed in World War I. They both provide context and narrative, instructing our romantic duo in what truly matters.
At the end of the film, it's obvious that no physical change has taken place. The woman remains unattractive, and her husband's face is still disfigured. Yet love has blinded them to their outward appearance, as the widowed character says: "A man and woman in love have a gift of sight."
Clarity
When I consider the men I have loved in my life, and likewise the women whose friendships have meant the world to me, I'm aware of the times that I loved blindly in the worst possible way, which led to disappointment and hurt. I ignored warning signs. I gave the benefit of the doubt too freely. I turned away from my internal GPS.
I didn't think I deserved any better.
That last statement is key. Let it sink in. Then ask yourself if you feel the same. Remind yourself there's something between "expecting the world" (a.k.a. Prince Charming) and believing you're not worthy of anything except what comes your way.
I also recognize the times I loved most clearly – with no blinders and no excuses – and no denying traits I disliked. Instead, I was able to put them into appropriate context: knowledge of common values, appreciation of pleasures beyond the surface; understanding of the flaws we all possess and how abysmally boring we would be if that weren't the case.
My take?
Love isn't blind. It's a state of clarity – and one that starts with a clear view of ourselves.
You May Also Enjoy