The dilemma with lying is its aftermath: once caught in its deception, you've undermined trust.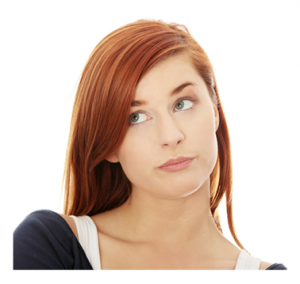 Then again, a lie will eat away at your conscience whether you've been found out or not – at least, for those of us who have a conscience.
The little white lie? No, not that. We find ways to justify ourselves – in everything from "Yes, I love the new hair cut!" to the excuse given to the boss when that Mental Health Day becomes the only way to keep going.
Moral relativism, some will say.
You may respond… A matter of survival.
Do You Lie About Your Age?
With each year that passes, the hypothetical issue of lying about my age is more real and less hypothetical. I first confronted it when I began online dating as some friends advised that I subtract as much as 10 years. Given that I was 40+ at the time and I had no interest in dating men who weren't in their 40s, I dismissed the idea as silly and went with my own age.
For a few years, it was fine. Suddenly, it wasn't. At 49? All the options began to drop away, and those who contacted me were rarely in my age range (five years younger to five years older), but instead, 10 to 20 years older – to my surprise.
Cue the admission that I would need to "fudge," though my fudging was never by more than two or three years.
Lying About Age to Compete in the Job Market
Worse was the situation in the job market. Dating? That seemed important, but earning a living is critical – especially if you're earning the bread for a family.
No longer part of the traditional corporate world (that is, no longer having an employment relationship), I found it advisable and necessary to be vague on age. What was important were my skills and qualifications – and getting a prospective client to actually meet me. A face-to-face meeting would reveal my energy; I would no longer be a set of line items on a resume – of any particular age.
I will add – I do not condone lying about qualifications. I know it's done all the time, and those lies will certainly out.
As for age – in my professional life and private life – generally speaking, it has proven irrelevant.
Dating Younger, Dating Older, Dating Liars
I've dated younger, I've dated older. I've chosen not to date a man 20 years my junior, though I knew he didn't know my age and I simply felt the gap was too extreme.
I will say that I went out twice with a man who was my age, met via online dating. He was discussing the importance of honesty on Date Number Two, at which time I admitted I was two years older than on my profile. (I showed him my driver's license to prove it.)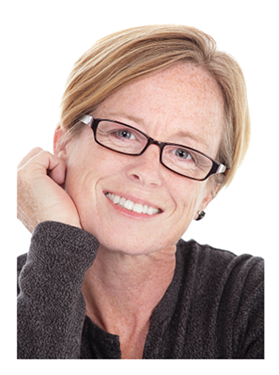 He stood me up on Date Number Three, and I never heard from him again. May I add that he had lied about his height (by five or six inches), and forgot to mention a second ex-wife?
Age Issues at Work
I've worked with and in organizations where most of the team was 10 or 20 years younger, and others where they were my own age or older. I have also known age discrimination – specific instances – in which I am certain I was passed over for consideration because of my chronological age.
So we may lie to stay in the game. Or we may take steps – whitened teeth, painted hair, working out – to project an image that is energetic and youthful.
Why this subject – today?
The Truth Will Out
A comment from a reader prompted these thoughts. She lied about her age and now finds herself in the difficult position of needing to clear the air. She's in a relationship where the age difference is significant, though it wouldn't be (of course), were she the man.
She isn't sure how to proceed, and she's understandably worried.
I posed a few questions in my response to her. But I feel ill-equipped to offer any counsel, and I'm curious about how others would solve this problem – not to mention what you would advise this woman.
When you've been caught in a lie, how do you ever set things straight?
You May Also Enjoy