Childless.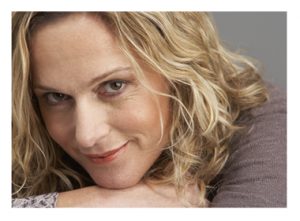 I never considered the word itself until yesterday. It suggests an absence, a deficiency, an empty space where a child – or children – ought to be.
Whether you want them or not.
And we don't all want them, do we? But we certainly judge those who admit as much. Women, that is.
I came across an alternate term, "childfree," which seems contrived and yet it stands in firm opposition to the negative undercurrent inherent in "childless." I tell myself that it takes a generation (or longer) to adjust to any refashioned labels; perhaps with practice, childfree could become part of common parlance. But is it a less offensive term?
I couldn't say; I am a woman who loves children, a mother of two who wanted a third, a friend to women who generally have children. Whatever else we may not have in common, the experiences of mothering provide a cross-cultural bond with the potential to bridge every possible barrier – economic, religious, geographic, political.
We are sisters in our motherhood.
A Woman's Right to Choose
And a woman's right to choose? To choose the sort of life she wishes, including whether or not parenthood is part of the picture?
This isn't about contraception, although indirectly, it could be. This isn't about abortion, although indirectly, it could be. This is about women being wholly-owned human beings, and the men who understand and support their wives, their daughters, their mothers, their sisters, and their female friends – in precisely that.
Personally, I'm a fervent believer that a woman's life is far more than the sum of her active parenting years, and nor do I believe she is entitled to wear the laurels of her offspring's achievements beyond the usual parental pride, which is inevitable. A woman may also choose to assist her mate in fulfilling his dream; she may do so at his side or behind-the-scenes, with her involvement in his activities, or by carrying the lion's share of domestic burdens in order to facilitate his – and thus, their – (presumably mutual) goals.
Those are choices – or should be. And I also applaud any man who chooses to support his mate's endeavors – at her side or in the background.
But I see no reason why couples must feel compelled to procreate if that isn't what they want. If anything, I would suggest that our collective children would be better off if more of them were planned, rather than accommodated, tolerated, or outright neglected.
Childless by Choice
Recently, I met a woman who has no children – by choice – something she mentioned partway through our conversation. I've been mulling it over since, the way she had to put it out there, no doubt because the big three – marital status, children, and job – are usually top of the list when you're meeting someone, sizing them up, and getting to know them.
I asked if she had children (in passing); she said no, and then qualified her remarks by adding: "by choice, and children have never been part of the plan."
My initial reaction was one of respect, and then regret; regret that she had to justify anything to me or anyone else, in a society that still wants its women to be married, first and foremost, and subsequently, mothers.
I have nothing against marriage. I have nothing against motherhood, clearly.
But must we be married to be perceived as valuable? Must we then be mothers, or we're viewed with pity – or suspicion? Are we marginalizing our women who do not have children, by choice or by circumstance?
Aren't some of us dreadful mothers? Not cut out for the job? Can we at least be honest about that?
Trends in Childless / Childfree Couples
We've all seen reports about falling birthrates, frequently attributed to higher education for women. In other words, educated women tend to postpone childbearing, pursue employment, and consequently defer marriage and children, which results in smaller families or more childless couples.
The Yale Global details this trend:
The modern era provided more education opportunities for women, leading to later marriage, careers, lower proportions marrying, greater use of contraception and abortion, and changes in women's role and status. As a result, the proportions of childless women in developed countries and many developing countries are well above 3 percent.
Naturally, there are social and economic repercussions I cannot address in such cursory coverage – issues touching on global economies as well as the challenges of an aging population if there are no adult children to care for the elderly.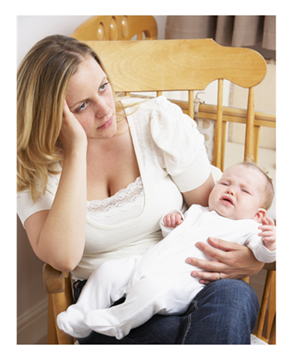 Then again, isn't this model of midlife adults caring for parents already dwindling – as a function of changing values, mobile societies, and expense? Wouldn't we be better off with more fluid, intergenerational models of community, less dependent on relations by blood?
Children and Marital Troubles
How many of us note the first signs of trouble in our marriages when children appear? Now, now. This is not an indictment of bearing our sons and daughters, but it is a recognition that kids put a strain on relationships.
Babies and children demand our time – on their schedule, not ours. The cost of raising children? Mind-boggling, certainly in the U.S. Now add fatigue and logistical constraints, and stir in a healthy dose of too little couple time and too many disagreements over discipline, gender roles, money, education and any number of other tiny decisions that accumulate.
Do our squabbles reflect core value differences? If not, do friction and fatigue simply push couples apart over the years? Does this mean having fewer kids might result in less divorce?
I'm not sure I'd go that far, but it would make for an interesting study, if the respondents offered honest feedback.
No Children By Choice
We continue to judge women by appearance, by marital status, and by parenting "success" – far more than by job or money.
We continue to judge men by money (power) and job (power), and possibly, the appearance of the woman on the man's arm.
I'm aware that I'm generalizing, but think about it. Don't you see this played out over and over in your social circles? If you're part of a couple and without children, what do your friendships look like? If you're a couple with children, with whom do you socialize?
And if you're single, divorced, widowed?
In fact, the woman I met and her husband have interesting careers they seem to enjoy. They've traveled widely, and continue to do so. Best I could tell – from an initial meeting – they share a rich and meaningful life together. I would say they are "self-full" and "partner-full" – rather than child-"less."
No children by choice ought to be as viable (and acceptable) a lifestyle as any other. Nor should we label those who make this choice as selfish, when what they are doing is living their lives, contributing in ways they choose, and exercising freedoms that many of us (raising kids) would love, even in small measure.
So where do we begin to dismantle our unspoken hierarchies? How do we stop judging those who do not marry (by circumstance or choice), and in particular, those women who do not have children?

You May Also Enjoy