Why must we marry?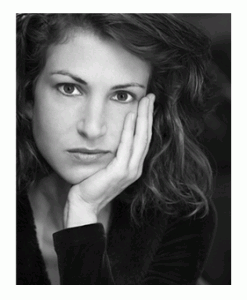 Scandalous little question, isn't it? Flies in the face of convention! After all, we're past the 60s and early 70s. We've tossed away our peace symbols and sitar music. Am I proposing free love? Romantic anarchy?
Hardly. But in my cozy neighborhood of writing cohorts-in-crime, and we're a mighty varied group, there's always plenty to say on matters of the heart, and the heart of the matter is marriage.
And the question is – is it still a workable institution?
Life stage and circumstances
Some of you are in your twenties or thirties, raising children. Maybe you're still doing so in your forties. I don't have to explain tedium and exhaustion to you – you're in the thick of it – muddling through, with good days and bad days, and blurry days during which everything seems to run together.
Some of you are pursuing careers outside the home, with ferocious resolve and fearlessness. Or, you're searching for love and marriage, or deep inside of both – a bit buried, trying for the elusive work-life balance.
Other options? Perhaps you're in the throes of divorce, or living out its confusing aftermath. Some of you have raised your children – (insert *sigh* of relief) – and are content in your relationship and proud of what you have accomplished. My hat is off to you, in all sincerity.
And for those who find themselves alone, whatever the reason?
There is regret. There is always regret. There is not always reason. There is also a price to pay – for most of us. That price isn't gender-specific, though I could argue it's frequently higher for women, especially as we age. It is a human price – part of living, choosing, learning, and managing the unforeseen as best we can.
Seeking love and partnership
Love is part of the dream. Romantic love.
Come on. Be honest. Who doesn't desire it, however you define it?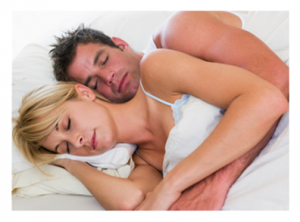 Partnership is a critical ingredient for some of us, a "non-negotiable." We want grown-up love – not ownership, not child status. We don't want "perfect" any more than we appreciate descriptions like "good enough," applied to individuals.
We go by gut and pragmatism, alchemy and calculated risk. We recognize there are no guarantees, and we fall in love – despite everything.
But why marriage?
It's a fair question, considering the divorce rate – for first timers or those who are considering remarriage.
So why does the taking of marital vows remain the measure of a person's worth? Particularly a woman's worth? Why is "divorced" deemed better than "never married" in our unwritten hierarchy of relationship status? Why is "widowed" more honorable than "divorced?" What's wrong with living together, or some variation of part-time living together?
Fond of fireworks
Fireworks? I'm a fan. I've had my share and will again if I'm lucky. I also understand the lulls in any relationship, as well as the highs of emotional commitment, tender friendship, sexual splendor, and intellectual sparring. We crave those elements of interaction, at least some of us do. (Wouldn't we be crazy not to?)
We also create the illusion that these elements exist where they are lacking.
May I repeat that – for emphasis?
We create the illusion of more than we have, so we may cloak ourselves in an institution that was once about contract and property, the merging of assets, social acceptance, and a safety net. Some would say that nothing has changed. Maybe so. But when the so-called safety net tangles and pulls us down? When it becomes the ball and chain that will sink us?
Yet marriage has changed; we added the myth of "forever love" to the mix. And I must ask: are we truly cut out for this simplistic concept? "The One and Only?" If it were so attainable, then why infidelity?
Why divorce?
Age, stage, and decisions to marry
Of course I'd rather have my coffee à deux; love is delectable, uplifting, energizing. But sacrifice the "self" as payment?
If that is the price – and it is for many – it is too high.
Of course I hold out for emotional connection, steamy sexuality, and mutual respect. Don't you? I do not put a face to that, nor a specific form. I may not have them all at the same time; life isn't a movie script. But I have been fortunate in knowing men who meet me in the embrace of this sort of connection, with no need for a document to legitimize what we feel. If reality jostles us, cracks us, and requires us to part – it does so gently and not in entirety. Friendship sustains its hold, and we do not abandon each other.
So what's up with marriage?
Why must women, especially, feel compelled to marry?
Do we really expect a knight, a rescuer, a parent rather than a partner?
Are we handing over the key to our hearts, or permission to forever lock up our dreams?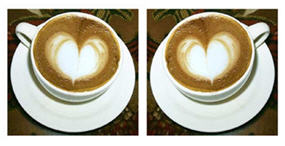 I was good at marriage, or something like marriage. But people change, expectations are unrealistic, pressures weigh heavily – particularly with children to raise. Unanticipated events will hit, and hit again, and hit again.
Character is revealed, as are values.
Fatigue has a hand, monotony makes mischief, and it takes two compassionate hearts to honor each other as human, fallible, and worthy; to honor the complexity of the family unit.
Other paths: alternatives to marriage
Life is rambunctious, cradling, jubilant, pocked, peculiar, unpredictable, messy. There are no facile (happily ever after) endings as we might encounter on film or in novels. Nor do we fade to black. We advance, we coast, we retreat, and we advance again. Differently. More cautiously. More stridently. We may seek connection, but fear convention.
What am I saying?
I'm simply not convinced that marriage – as we currently conceive it in this country – is workable, livable, reasonable.
Am I jaded? If I am, it is the result of my experience. Am I hopeful? If I am, it is also the result of my experience. My contradictions coexist; I'd like to think I'll keep an open mind.
And what has your experience taught you? Must we marry, or can we follow another path?
You May Also Enjoy