Confidence comes easily to some people – or so it seems to the rest of us, doesn't it?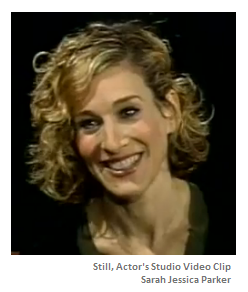 The television personality. The guy next door. The sister-in-law, who's never out of her depths – whatever she's up against.
These are individuals who "work it" — the look, the job, or the stage of life they're experiencing. Not only do they seem to have things under control, but they manage with poise, charm, charisma and humor.
We're drawn to those traits. We feel better about ourselves when we're around people who put us at ease. We might envy them just a little, trying to figure out what they know (or have) that we don't, and how a bit of it might rub off.
Wouldn't we do better to understand how they develop their self-confidence and then spread it around?
Last night, shortly before bed, I was flitting about on the web to entertain myself. I wandered over to YouTube, where I came across old clips of Sex and the City — a variety of montages that were thematic in nature, and that I hadn't seen before. It was just what I needed to amuse me, and to take my mind off my little world and my little problems.
I was intrigued and more interested than I thought I would be, stumbling into James Lipton interviewing Sarah Jessica Parker on the Actor's Studio, and for the first of several times.
I would guess (by her hair) that it was Season 5, or roughly 11 years ago. Given that she would have been 36 or 37 at the time – and what woman doesn't rock it at that age? – I was struck by her down-to-earth quality, an apparent appreciation of where she was in life, and her confidence – without cockiness or falsity.
She was "working it," without seeming to do so.
How to Develop Confidence
How to get that sort of confidence?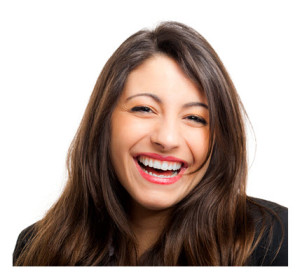 I have no magic formula, though I certainly believe that experience helps. And the broader our set of experiences from which to take our life lessons, the better. I also believe that confidence comes from trying — and failing — and most importantly, getting up and trying again.
That all important self-examination, without dipping into self-flagellation?
I believe that's an essential ingredient, too.
Good looks?
That one could go either way, don't you think? Beauty can create a bubble around a woman (especially), and isn't always an asset unless she learns to use it to her advantage. Besides, many who are not conventionally attractive are highly charismatic, and incredibly successful. While that doesn't necessarily mean they're confident, we can nonetheless sense when we're around someone who is. And many I've known who possess no particular exterior beauty exude a warmth and appeal that must come from an inner place of self-knowing.
As for the old clip I watched – the first of several visits to James Lipton's show – Sarah Jessica Parker spoke of her upbringing, which was not by most standards idyllic. Yet she related the facts without pretending they didn't exist, beamed as she expressed her parents' openness and the "small joys" that characterized her childhood, and overall she struck a chord that came across as genuine.
Genuinely sweet at moments; genuinely earnest at others.
She's an actor, you may say. An actor is all about presenting whatever they need to, especially in front of an audience. I agree.
Yet the way in which she worked it – the interview, the engagement with students at the end of the show – felt balanced, unforced.
Confidence – Your Examples?
I could offer other examples, but they're largely men and women I've known in my life at various times. They aren't famous. They aren't super-achievers. But they're comfortable in their skin – "bien dans sa peau" as the French would say – even if they still struggle with issues in life, as we all do. Whether or not the confidence to be themselves has been a hard-won battle I can't say; I suspect it's a combination of something indefinable in the person himself, and a set of experiences that offer their lessons.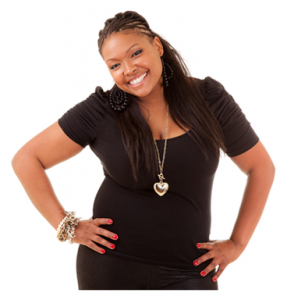 Somewhere along that journey, that "something" is developed – the "je ne sais quoi" – the ability to master a job, a situation, a conversation, many conversations – requiring a sort of wholeness. Self-knowing. Maybe a touch of fearlessness, at least in certain areas, which doesn't preclude fearfulness in other ways.
This isn't about success really, though I can imagine the security that comes from financial success would be helpful, and the security that comes from success in your field might be grounding and reinforce confidence.
But how many people are never secure in their success? Don't you know plenty of people for whom nothing is ever enough to stifle their demons or allow them to enjoy what they've accomplished? Can confidence coexist with restless or unrelenting ambition? How do confidence, ambition, and definitions of success interrelate?
Incidentally, I loved the mention of "small joys," which seems like a very tangible and healthy view of the good moments in our lives, and savoring them as the treasures they are.
I also like the expression – "working it" – as it conjures so many things including saucy self-assurance that needn't overflow into swagger; it suggests digging in and learning one's craft or profession, putting in the time and hours; it honors a sense of process which isn't necessarily ever finished – much as we, looking to feel good about what we're discovering and doing and becoming – are never finished, ourselves.
Isn't that lovely?
You May Also Enjoy


Click Still of Sarah Jessica Parker to access YouTube video.