The weekend is coming and again, you have no plans. You're moping. You're pacing. You're feeling sorry for yourself – and worse. The weight of depression, even despair, is descending in an all too familiar and seemingly physical press.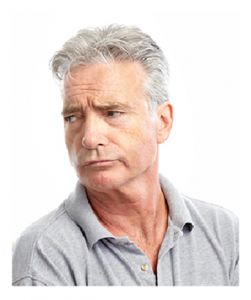 And you can't talk about it. It's all you can do to admit the reality to yourself.
You're lonely.
Hey! You've got good reason! It's been years since your last relationship, or you're increasingly isolated in a sexless marriage. You're grappling with Empty Nest. You're struggling in a new job or a new city. You can't seem to find an "in."
The stigma of admitting to loneliness keeps you from opening up. Then again – you're alone, so who would you talk to?
Besides. Lonely shmonely! What's the big deal?
Everyone gets lonely, right? So you pour yourself a bourbon, or scrounge for the chocolate in the back of the fridge. You fill your time browsing the web. You tell yourself to snap out of it.
Loneliness Compromises Health
Alleviating loneliness is easier said than done of course. Even the Jezebel summary where I first saw the latest article tying loneliness to compromised health makes light of the problem, if you ask me.
More substantive in nature is the Life Science article which is cited:
… people who are lonely experience more reactivation of latent viruses in their systems than the well-connected. Lonely people also are more likely than others to produce inflammatory compounds in response to stress, a factor implicated in heart disease and other chronic disorders.
But is this news – really? Or are we easing the "L" word out of the closet and legitimizing its impacts by looking at the physical consequences of social isolation, namely – stress?
And this doesn't even take into account the potentially unhealthy behaviors that may develop as we keep ourselves (or find ourselves) cut off from others, from physical touch, from sexual and emotional relationships that most of us need to feel whole and human.
The Pleasures of Solitude
Some of us who choose alone time (and, I might go so far as to say, crave it) do not see hours or even days on our own as challenging. On the contrary; they are welcome – a respite from countless expectations  (perhaps after years of carrying the parenting ball on our shoulders?), time to pursue more solitary but enjoyable activities (running? reading?) – without guilt or need to justify (much less negotiate).
If you dwell on the opposite end of the People Who Need People spectrum, you may find yourself restless and hungry for conversation under exactly the same circumstances.
One scenario is not superior to the other; these are examples of personality differences that exist and, when not taken to an extreme, form our versions of "normal interaction," don't they?
Loneliness in Our Aging Population
The issue of loneliness and isolation for our older citizens is addressed with somewhat less stigma, the negative health impacts outlined – and not only recently.
This comprehensive scholarly abstract dating to 2005 looks at a broad range of sources and a wide sample including both the US and Canada, and studies data from 1970 through 2002, concluding that:
Nine of the 10 effective interventions were group activities with an educational or support input… The review suggests that educational and social activity group interventions that target specific groups can alleviate social isolation and loneliness among older people.
If we can recognize and attempt to address the need for (group) social interaction among older people, why can't we address these same painful sources of isolation among those of us who are younger?
And do something about it?
Loneliness Hurts, Stress Kills
Ultimately, these articles tell us what we know as a culture and have yet to resolve: isolation and worry make us sick.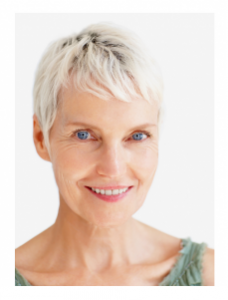 Don't we also know that loneliness has no age limit, and nor does it preclude the inclusion of children, adolescents, and young adults?
The good news?
If stress comes in a variety of flavors – over relationships, money, kids, jobs, health issues – and also, loneliness – we're positioned to do something about the loneliness.
Now more than ever, we have options to alleviate its sting, and perhaps we ought to seriously consider what we learn looking at older people: there is value in group interactions and ongoing education.
What about learning something new that is recreational and involves a group? What about online communities that also offer opportunities to stretch our minds, enjoy some laughter, and get to know a variety of people without having to leave the house?
Can't our online communities facilitate real world friendships and meetings?
Many of us have found that to be true – haven't we? But isn't there more we can and should be looking at in terms of our culture, and the way we discard people and responsibilities if it suits us? Can we remove the stigma from loneliness, once and for all?
You May Also Enjoy