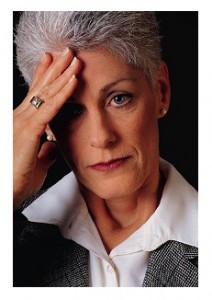 I'm late to this article on Huffington Post Women, addressing statistics on antidepressant use among women. According to data cited by reporter Katherine Bindley:
one in four women is dispensed medication for a mental health condition, compared to just 15 percent of men
While I find the content of this column worthy of discussion (do pop over and read), equally worthy is what is missing – any mention of the frequency with which women are prescribed medications they don't need – in lieu of addressing the possibility of other causes for their complaints.
Psychiatrist Dr. David Muzina offers a variety of reasons for the growing use of prescription mood and anxiety medications for women.
These include:
Women seek treatment more frequently than men
Women are at higher risk for depressive disorders
Women are bearing the "brunt" of emotional stressors (the juggle of kids and job in a tough economy)
Doctor, Doctor
The focus of the study was not on the physicians who prescribe and their behavior, but wouldn't that make for an interesting bit of research?
Do physicians assume that women's aches and pains are the result of depression, rather than the other way around? A matter of emotions, hormones, or some other situation they tend to dismiss rather than seeking a physiological cause?
Are these assumptions more prevalent when women are over 40, or over 50? If you're a woman at midlife – pop a pill?
Besides – who has the money for "talk therapy" when laid off or going through divorce? Why not a theoretically feel-good Rx to treat the symptoms instead?
Quick Fix?
Are women more willing to opt for the quick fix when it comes to meds, or less willing to question their doctors?
Dr. Muzina does address our "quick fix" culture in making the following statement:
… in America, we tend to like our fast-fixes. If there's a pill for something, that might be the easier, faster approach than talking it through or exercising. And then there have been studies that have shown that over the last decade, there's been a decrease in the utilization of psychotherapy — also known as counseling and talk therapy — for mental health disorders.
In my own experience, I've been offered antidepressants by three GPs (none of whom knew me), one gynecologist, and one internist – all over the past three or four years.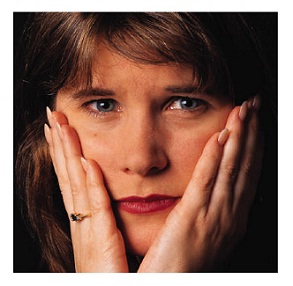 In each instance I had a specific physical complaint to do with localized pain and extreme fatigue. Only one of the doctors examined me thoroughly. He also ran standard lab work which eventually revealed a vitamin deficiency that was easily addressed.
Of these five doctors, two were women, and three were men. The gentleman who found the underlying problem was over 60, and about to retire.
Midlife Moods
Of course midlife brings changes that can make us moody! Every new stage in life requires adjustments.
But offering a mood elevator for back pain rather than x-rays or an examination? Write out the script for a stress reliever rather than testing for underlying physical causes?
Shameful.
We all know there are reasons to prescribe these meds – and others. But they shouldn't be assumed as part of the feminine landscape. And they surely shouldn't serve as a replacement for taking the time to touch, to question, to listen, and to diagnose.
Pills and Promises
According to the article, Dr. Muzina was asked if he felt these prescriptions were helpful to women. His response warrants our attention. He says:
What I would say is that these are effective treatments when someone is correctly diagnosed, receives the right medication, at the right dose, for the right duration of time.
Note the use of the phrase "correctly diagnosed." That assumes the time, the attention, the proper training, and the willingness to set age and gender-based assumptions aside.
Note 11/23/11 – Please DO stop over at the NYTimes and read the article Paul pointed out on Merck and the drug Vioxx.
You May Also Enjoy