Maybe you've been going out for awhile. A few months. Things are good.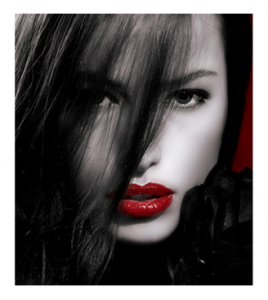 But you don't know where you stand, and you're not quite ready to ask how he's feeling.
So you pull out all the stops – his favorite red lipstick, the silky gloves, the oo-la-la lingerie he picked up for you at the holidays. It's a night he'll never forget and one you've loved orchestrating. But it doesn't yield the desired result – three little words.
Your gut tells you he isn't there.
Maybe he never will be.
So what do you? You feel it. He doesn't.
Maybe the roles are reversed. You know he loves you, but something is holding you back on your side. Or once it was there, and something has changed. What do you do if you want it back – whatever the "it" is that we struggle to define?
Dating versus Relationship
In a recent discussion on boyfriends, girlfriends, man friends, committed partners, and the ambiguities of unmarried status, one reader asked about how to recognize the distinctions. For her, "married" made everything easier.
But these aren't questions that are simple to answer, unless the answer is "it depends."
So when does dating become a relationship? Why is it so clear at times and so murky at others? Can feelings crystallize at the same pace, and if not, will one eventually catch up?
And while we're in this treacherous territory, what about that notion that one always loves more? Is it a problem, or is that another "it depends?"
When Not to Say "I Love You"
I've been in relationships where things were good and I was perfectly content with the status quo. I could almost sense when a man was ready to say he loved me – not that it happened daily, mind you – but in one instance, I hoped he wouldn't say the words.
Because I didn't feel it, and I knew he did.
I felt affection, attraction, respect. Our values meshed. We had fun. But that spark that remains so rare and inexplicable? That powerful set of sensations that catapult us beyond limerence to a state that sustains us that we tend to call "love?"
It wasn't there. As long as he didn't feel it or speak of it, we could've continued enjoying each other. As soon as he uttered the words (and he did), the relationship was doomed. It fizzled out shortly thereafter.
When to Say "I Love You." Maybe.
In another example, a divorced friend was involved with a wonderful man. From the beginning, their dating felt like a relationship. She confided that he was something special, but the feelings were overwhelming and too much, too fast.
She didn't want to misread the signs. She didn't fully trust her judgment. She believed he was experiencing something similar, but she couldn't – and wouldn't – say the words.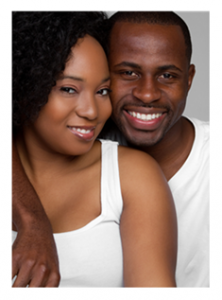 She felt love. He felt love.
They waited to say it, and it was the right decision.
Timing is Everything
If we're happy to be in a relationship without saying the words, why can't we live by "if ain't broke, don't fix it?"
What if you find yourself in a situation where all the elements are in place – admiration, attraction, shared interests, shared values – and yet circumstances or habits prevent you from anticipating more?
How much is a matter of timing?
What if he or she feels it – and you don't? Then is ending it an honorable act? A necessary act? At least, if you're not in a marriage or a committed union that includes children?
Wising Up, Slowing Down
For me, one of the greatest lessons in wising up about love is this: slowing down. Whatever the feelings, not speaking prematurely protects them – and protects us. Allowing time to pass helps solidify a growing relationship, encourages getting to know the other person in a variety of situations, and allows two people to build history – together.
We move beyond the rose-colored glasses, and after all, isn't it better that we see each other clearly?
So what about allowing the other person time to catch up – if you feel it, and he or she doesn't? Is it smart? Stupid? Is it a matter of your goals, your age, your personal circumstances? What about your ability to rely on observation, honesty, patience, and intuition? What about your propensity for risk?
Relationships Without Love?
Can good relationships exist without love? Is it a matter of how we define the term?
As I've grown older, I've grown more vulnerable. I've also grown more resolute, more focused, more comfortable with myself and surely more comfortable by myself.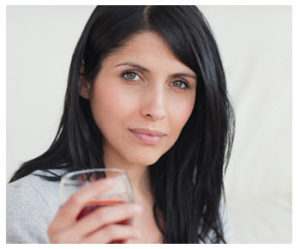 I've known relationships that don't involve romantic love but rather fondness, fun, and great sex. You might refer to that as friends with benefits. I might think of it as a wonderful relationship – as is – with no need of a label. Still, theoretically, one or the other could fall for someone and then be gone.
Maybe so. But isn't that always true? And in the meantime?
Choosing Love, Choosing Good
There is also the elegant equation that includes a meeting of the minds, a merging of values, intimacy, chemistry, devotion, and delight. It's the "something" we typically label love – for lack of a more precise description. I don't consider it the fairy tale version. I consider it for adults only – allowing each partner to be a Self – imperfect, evolving, and very much cherished.
For some of us – at the right time – love may be the brass ring, with or without the words or the paper.
For some of us – at other times – it's not where we are, and it's not what we want.
Do we choose love? I'm uncertain. Do we choose "good?" The good relationship?
I'm convinced that one's a yes.
You May Also Enjoy