The American Dream?  The proverbial white picket fence, a job to pay for the car in the driveway not to mention two kids (and their cell phones and tablets), and naturally, a chicken in every pot.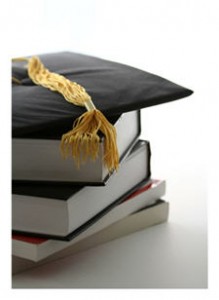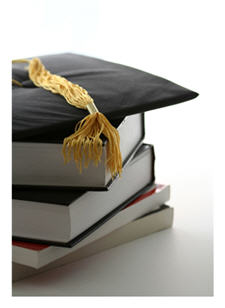 Well, not exactly.
I'm muddying the waters of millennial must-haves and mid-century mythology. But is a four-year college education for your kids a dated dream?
The New York Times features a tale of upwardly mobile promise felled by the reality of dollars and cents. In "For the Poor, Leap to College Often Ends in a Hard Fall," the Times addresses college costs and class distinctions, following students from Galveston, Texas through their post-secondary journeys.
Thus far, these journeys have culminated in debt – without diplomas.
But how much of the story is about social class, really? What about the insistence that every child be college-bound? As for the expense, doesn't it dog families at every income level except the rich?
The College Dream: Unspoken Obstacles
Recounting the story of friends from Galveston, journalist Jason DeParle writes of the enthusiasm of three girls to pursue higher education. He also points out a variety of downsides, including the need to work for pay while trying to maintain acceptable grades.
Mr. DeParle writes:
Four years later, their story seems less like a tribute to upward mobility than a study of obstacles in an age of soaring economic inequality. Not one of them has a four-year degree. Only one is still studying full time, and two have crushing debts. Angelica, who left Emory owing more than $60,000, is a clerk in a Galveston furniture store.

Each showed the ability to do college work, even excel at it. But the need to earn money brought one set of strains, campus alienation brought others, and ties to boyfriends not in school added complications. With little guidance from family or school officials, college became a leap that they braved without a safety net.
I don't disagree that low-income students are at a disadvantage. Data has been available on that score for a long time – and it starts young. Very young.
Issues with boyfriends left back home? Doesn't that come back to surprisingly stubborn gender expectations, and girls still torn between fulfilling "traditional" roles and pursuing their own dreams?
The College Conundrum: Conspiracy of Conflicts
Working your way through college? Once upon a time that was part of American lore. But working your way through college isn't the stuff of a 50s or 60s campus movie any longer. Flash forward to the strain of knowing you're racking up a mountain of debt, while holding down a job and required to maintain good grades.
If the debt accumulates and you can't complete the degree? If the demands of school and work conflict, and it becomes unmanageable?
I've written about the way I pushed my sons to achieve, and did so with a mix of guilt and determination. They needed merit scholarships as well as loans to attend the schools they set their sights on. I knew it; they knew it.
One son has worked part-time throughout his four years of college even with a sizable scholarship, and he'll graduate with 5-figure loans which is better than 6-figure loans. At times carrying two part-time jobs as well as a full academic load, he has made compromises I hoped he wouldn't. I imagine they have impacted grades, research opportunities, and more.
As for my younger son, he's still early in his five-year program and only time will tell how it all turns out.
Safety Nets, College Readiness
Mr. DeParle also writes of:
… the growing role that education plays in preserving class divisions. Poor students have long trailed affluent peers in school performance, but from grade-school tests to college completion, the gaps are growing.
To me, this is stating the obvious. Speaking directly to the education gap between affluent and poor Americans, he references:
… soaring incomes at the top and changes in family structure, which have left fewer low-income students with the support of two-parent homes. Neighborhoods have grown more segregated by class, leaving lower-income students increasingly concentrated in lower-quality schools.
He cites racial gaps and income gaps.
We speak of college attendance rates; I couldn't agree more that we need to look deeper at college completion rates, and sometimes the data is misleading in its apparent optimism.
According to Pew Research on High School and College Trends, which Times cited just last month:
College completion is now at record levels among key demographic groups: men and women; blacks, whites and Hispanics; and foreign-born and native-born Americans…

Also, a record share of the nation's young adults ages 25 to 29 (90%) has finished at least a high school education. And another record share—63%—has completed at least some college.
"Some" college? And if that "some" college is financed on debt?
Pew Research: Changing Attitudes on Necessity of Attending College
Pew's report offers context as follows:
With young adults facing sharply diminished labor market opportunities, their rate of high school and college completion has been rising slowly but steadily since 2007…

Changing public attitudes about the importance of going to college… may also have played a role… In a 2009 Pew Research Center survey, 73% of American adults agreed that… these days, it is necessary to get a college education. Similarly, when the Gallup Organization asked about the importance of college in 2010, 75% of Americans said a college education is "very important." In 1978, only 36% said the same.
More from Pew Research on college completion (2012) reflects a rise in the numbers of students who attained their degrees – a stunning (to me) 33 percent. Perhaps I am interpreting incorrectly, but does this mean that half or less who embark on a college degree don't make it?
Is it because they, like the students in the Times story, can't make money and perform academically at the same time?
Is it because our secondary schools are pushing students to attend college who aren't ready or shouldn't be there?
Is it obstacles on the home front, and the lack of a familial safety net?
Four-Year Degree or Five or Six?
What if it takes five years or more to complete a degree?
Fine, you may say, and I would concur – unless it involves compromising dreams before they've gotten off the ground; unless it's the result of pushing students through the system because there aren't other alternatives; unless it means incurring crippling debt; unless it teaches them much too young that the American Dream is so much myth.
In 2011 Pew Research posed the question of whether or not a college education is "worth it."
Average stated tuition and fees have roughly tripled since 1980-81, even after accounting for inflation. In 2010-11, the typical in-state full-time undergraduate was charged $7,605 in tuition and fees at public four-year colleges and universities (before grant aid), an increase from $2,119 in 1980-81 (all figures adjusted to 2010 dollars). Other colleges and universities have increased tuition and fees by similar orders of magnitude. Average tuition and fees at private colleges and universities increased from $9,535 in 1980-81 to $27,293 in 2010-11.
Keep in mind those figures are "tuition and fees" which is only a portion of the overall expense.
Early Childhood Education? Skilled Trades?
A recent column in the Huffington Post cites OECD data:
… the United States is unique among countries in that the generation of workers entering the US workforce does not have higher college attainment levels than the generation about to leave the workforce.
And while still relying on statistics of college graduates as some magical means to measure our improving educational standards, the article goes on to explore the vital role that starts with early childhood education. Moreover, C. M. Rubin states quite simply:
There is no free education; someone has to pay.
In a thought-provoking set of questions and considerations, including how effectively we spend the dollars we do allocate to education. Not only are issues of public policy addressed, but likewise issues of early childhood education and employer needs for skilled trades which likely don't require a four-year liberal arts education.
Answers? More Questions
I readily recognize that diplomas open doors, and even more so, the institutions where you earned them. But how many of our children can spin those dreams and hope to attain them? How many are shut out? And then what, particularly if they're saddled with so much debt for the next decades that they no choice but to chase the Almighty Dollar?
The Times article is a worthy read, highlighting what ought to be a growing awareness (and shame?) at our priorities. It offers a challenging and discouraging picture that isn't news, though putting bright, human faces on the usual facts and figures certainly helps.
But we do not live in a classless society; let's not pretend otherwise. We do not live in a land of equal opportunity; let's not pretend otherwise. Let's consider the fuller landscape of interrelated issues and their origins, including public policy and society's values.
If we wish to approach that equal opportunity, let's face facts as C. M. Rubin states them: someone has to pay. One way or another, we all pay.
Education is yet another "system" in which there are no easy answers. Let's not pretend otherwise.
You May Also Enjoy

Big Little Wolf's Daily Plate of Crazy