You might give a thumbs up to the French fry, though the fact is – fries are Belgian. For that matter, you might give a thumbs up to the French kiss, which is sometimes referred to as the Hollywood kiss in France, to the best of my recollection.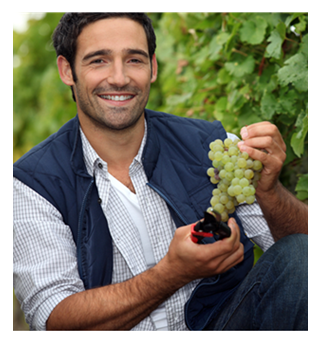 Naturally, I give a warm smile to French men bearing wine… or grapes.
And I personally give a thumbs up to Parisian parenting style – with a few conditions which I've previously stated, not to mention firming the floor for French amour (postpartum "re-education,"), and French women over fifty who contentedly admit to more sex.
French bras for little girls? Definite thumbs down!
French President François Hollande seeking to ban homework? Two thumbs up on that one, even if with caveats.
I am personally of the belief that we burden our children with an excess of homework, and it accomplishes little. I am personally of the belief that we increasingly insist on this in order to fill grade books, in order to prop up test scores, in order to evaluate teachers and schools on "success or failure," in order to push along our "no child left behind" agenda which began as a great idea but, as currently executed… not so much.
I am personally of the belief that overloaded children and teens are not learning or reinforcing learning from these odious levels of homework. On the contrary, some of these assignments strike me as busy work (or teen torture), undermining the desire to learn, robbing our kids of much needed play and / or sleep, and adding to the pressures that make teen smoking, drinking, and other destructive behaviors commonplace.
This is one mother's observations – yes, mine – along with agreement from other parents I know and concurrence from the kids themselves, most of whom are now in college. And in many instances, the college load is more manageable than high school. Among other things, more responsibility rests with the students, and less with the teachers or so-called curriculum.
To this bit of opinionated outpouring, I will add that I've had the benefit of discussion (on the sly) with teachers in both public and private schools who also believe that kids are not learning from the hours of homework heaped upon them.
As for the French president, the Time article reports:
Last week, Hollande reaffirmed his pledge to make education one of his main domestic priorities by outlining key strategic changes to revitalize France's school system. It's a sweeping package of changes meant to reform a system critics claim is outdated and inefficient, but for headline writers it boils down to one concept: the French President wants to outlaw homework. "Work should be done at school, rather than at home."
The French educational system is not without its problems (one of the reasons for the proposed homework ban), and part of what President Hollande is proposing will cause significant child care issues that will need to be addressed.
But I suspect that in France – they will actually address them.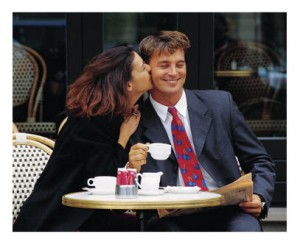 Moreover, the very fact that educational reform is considered a priority gets a thumbs up from this little momma who would like to see education at all levels in this country viewed as a wise and critical investment. 
Do I automatically love "all things French?"
No.
But I have enormous respect for values that emphasize what I consider the hallmarks of a civilized society – health care and education as basic human rights. And yes, there is that "joie de vivre" that comes from accepting and celebrating the pleasures in life – as natural and essential.

You May Also Enjoy

Big Little Wolf's Daily Plate of Crazy