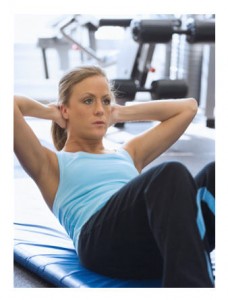 I love this remark from Lisa, who reads here regularly. Addressing her belief that women are more capable of change, she says:
… it seems that women are more willing to morph into what they think they need to be (for themselves or someone else) than men. Call it survival instinct?
Like Lisa, I have observed that women are more willing to change – their bodies, their habits, even their opinions. I've known myself to adapt to a variety of circumstances, but is "adapt" a euphemism for altering oneself to the extreme, or compromise that goes too far?
Let's be more specific, shall we?
What I have experienced – and too often despaired – is the extent to which women will turn themselves inside out to become what someone else wants them to be or, the person they believe someone else wants them to be.
Female Chameleon Syndrome?
I might term it the Female Chameleon Syndrome. And no, I don't anticipate that Big Pharma will come calling with a broadly advertised med, lobbying to place FCS in the DSM. After all, the world seems to like its women malleable, don't you think?
All sarcasm aside, are we truly more capable of change or more conditioned to conform as a means of survival? If that's the case, is it a positive, a negative, or does that depend entirely on the nature of the change we're undertaking?
If these are external or physical changes, are we buying into a Happily Ever After Beauty Myth – and wasting valuable time and dollars while we're at it? Or are we addressing self-esteem issues that can be improved by tweaking this and touching up that?
Are we more likely to attempt change as aging influences the perceptions of others? Or is all fair in love and war, in recognizing the face we wash in the mirror, not to mention – job searching?
The Nature of Changing… Nature
I realize that "change" is a broad term, and whether change is deemed positive or negative is highly subjective. There are changes that serve our health; a reasonable diet and exercise is "good" whereas extremes may be seen as "bad." There are changes in behavior and habits; deflecting criticism through humor may be protective, but to an extreme, counter-productive.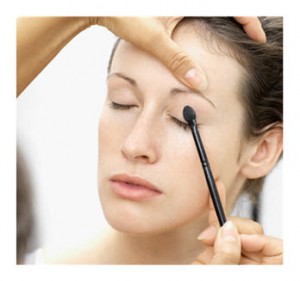 There are changes that make us more marketable when looking for jobs, dealing with the public, or in the romantic arena; naturally, these include beauty rituals, and what we may loosely consider as fashion and style.
We want to be loved for the "whole package," yet we tend to work on the wrapping rather than what's inside.
Come on. What straight woman hasn't considered the way the Boyfriend likes her hair or Hubby's preference for red lipstick?
Losing Ourselves to Change for Others
At the most fundamental level, what I fear is a willingness to bend one's will in the extreme, to adopt altered political or other personal ideologies, to throw away precious dollars on pointless diets, to tinker and tweak and never feel good enough, to spend countless hours at activities of no interest, and in general, to tie one's true self up into knots in order to attract, to please, to hang onto – a man.
To some degree, I've experienced this in my own life, in marriage. But I was well-schooled long before that, in most relationships which taught me to please others first, and myself, last. At midlife, I still feel the tug from time to time, but I am beginning to distinguish reasonable compromise from giving myself away, particularly when in a relationship.
If women are more apt to adapt, why must it take so long to achieve a livable balance? How do we find that line, and know when not to cross it?
You May Also Enjoy