A wild cat? A wild catfish? Another in the series of "Sauvage" recipes?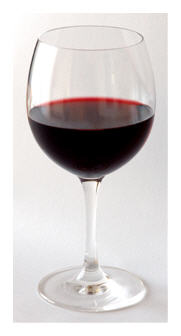 Eh oui, as there was no bubble bath yesterday, there was no magical apparition of a masseuse to soothe the throbbing Writer's-Back-and-Neck, and there was no time taken to unwind over the glossy pages of Elle. 
But there was wine over whining, an admittedly slow saunter over manic movement – and through my local Whole Foods at that.
Bounty on a budget? Yes! For $20, four servings of an improvised Catfish recipe, with a little of this and a little of that which is, après tout, the secret to all the sumptuous and saucy stylings of the "sauvage" series.
Mmm. For a more energetic weekend, perhaps. Then again, a good meal goes far in restoring and rousing romantic reserves, or at least the ability to make it through another few hours until you can sleep!
A quick, gorgeous, healthy, full meal that serves four – for $20? Organic?
Yes, it's possible. And as my brain is far too weary for anything loquaciously literary today (and my New York Times awaits), here's a glimpse at last evening's dinner – courtesy of an amiable Frenchman who prepared all of it so I didn't have to lift one teeny tiny little finger – except when it was time to eat.
And might I add, there was an indulgence of an Espresso Chocolate Chip cookie for dessert?
Ingredients – Catfish Sauvage
One pound of catfish ($7)
One small red pepper
One small green pepper
Two small tomatoes
One clove garlic
Quarter of a medium red onion
One handful of mushrooms (your choice)
Parsley
Four medium red potatoes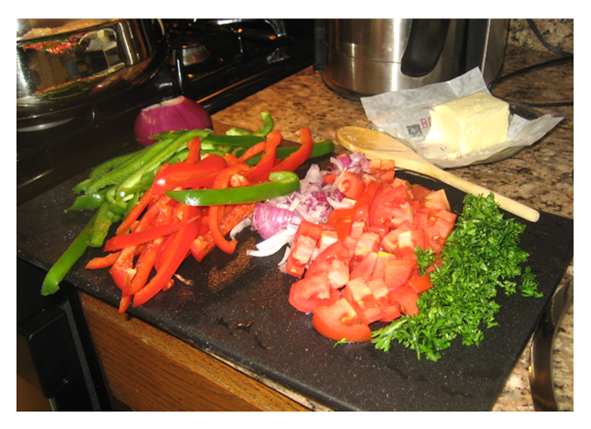 Directions
Wash and chop everything.
Throw chopped garlic into pan with butter (or oil if you prefer).
Toss in catfish. (Our one pound of catfish was comprised of two gi-normous fillets.)
Throw in peppers, onions, mushrooms. Stir.
Season to taste (salt, pepper, anything else you like).
Flip the fillets as they cook. (Only a few minutes.)
Don't you love my precision? (That's why we call it sauvage.)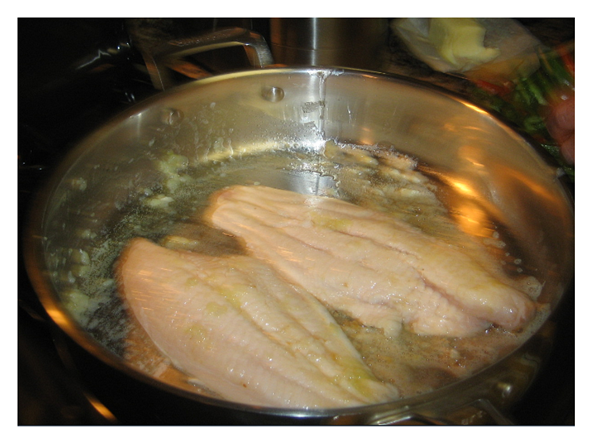 Optionally, in the microwave or a pressure cooker, steam the red potatoes. If you're lazy and like one pan cooking (only one pan to clean up), toss the potatoes into the pan with the catfish right at the end. Add chopped parsley for garnish.
Serve!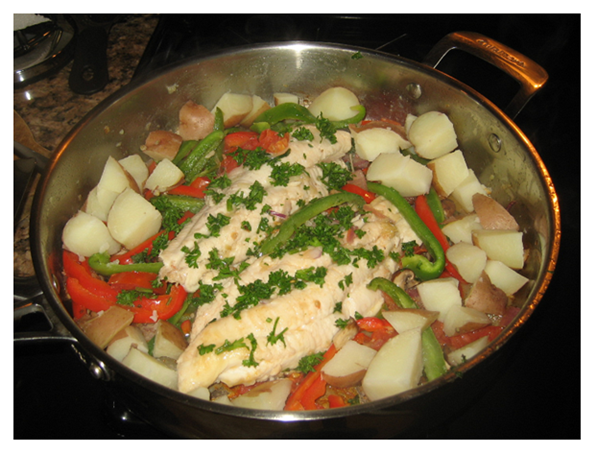 Money, Time, and Tipping
The catfish concoction cost roughly $15. We barely ate half, and they were not wimpy portions! We added a nice mixed salad (about $4). (The remaining two portions will be dinner tonight.)
And yes, we added wine (modestly priced), and we split a fabulous cookie for dessert ($1).
Washing and chopping takes about 15 minutes. Potatoes in the pressure cooker take 5 minutes. Cooking the fish and veggies is about 10 minutes total.
There were attempts at playing Princess-Reading-A-Magazine-At-Last by yours truly during the preparation phase. However, Photographer Self intervened and that's all, she wrote.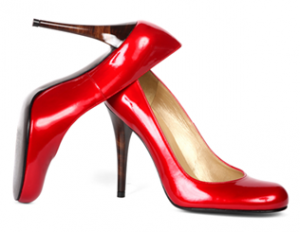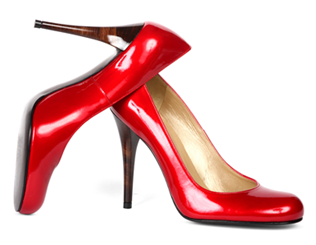 Do remember to extend your compliments to the chef, whether that is you or someone else. And always tip the server. Lingerie optional.
High heels?
I leave you to your imagination.