Are you in need of weekend relaxation at home? A touch of the spa?
I know I am, but spa, chez moi. And sadly, there is no masseuse on staff. (No staff at all!) So I'm pondering a Do-It-Yourself approach with whatever options I may have available.
For example, there is Plan A, the luxurious bubble bath. And you know I have just the tub to accommodate it, large enough for a good long soak.
Of course, I would have to clean it first. That might be an impediment to the plan, rendering it a No Go.
Oh…
Then again, I do have a Rubber Ducky somewhere… un canard français, même… Wouldn't that make it fun and playful, worthy of the time and trouble to clean?
There's always Plan B, of course.
How about a Bloody Mary, a Dirty Martini, a nice glass of red with a bite of cheese? And, at long last – the voluptuous, seductive, enticing September issue of Vogue that awaits me in a stack of magazines I've yet to devour.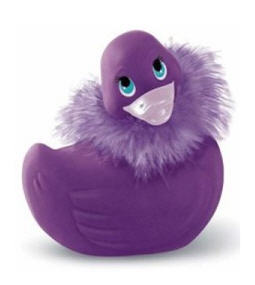 Plan C might return to more traditional Day Spa fare, with cucumber slices over the eyes, though I generally prefer my salad in a nice bowl with vinaigrette, merci.
Mud treatment?
Jeez. Seems to me I would have to clean it up after, no? So that's a No.
Perhaps just a day in bed with my favorite books and old movies?
Then again the invigorating impacts of a walk, or better yet, a Silly Walk (la marche futile?), courtesy of the Ministry of Silly Walks – that might do the trick. (Ah… now I know why certain "parties" are seeking less government!)
Of course, there's always my old "Stand by." Shoe (window) shopping! A pair of red high heels to get the blood flowing and put the pep back in my step!
Your weekend delights?
Your at home spa activities?
Your vibrant pick-me-ups when you're feeling worn down?

Big Little Wolf's Daily Plate of Crazy