Are you pondering the secret to a long life? Are you envisioning a ripe old age? Do you see yourself agile and involved, surrounded by friends and family?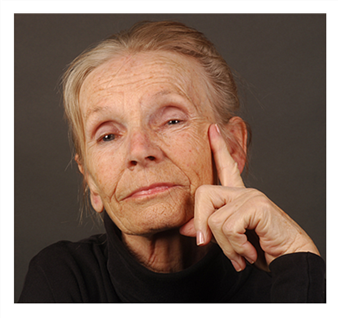 I ask out of curiosity. I ask because a healthy and vibrant old age is one thing, and significant loss of capacity – physical or mental – quite another.
Naturally, we would all like to imagine ourselves living a long and healthy life, which may seem very challenging as we're increasingly bombarded by health advice that feels more like scare tactics from Big Pharma than anything else. Still, don't we all wonder about the secret to reaching a ripe old age?
Even if our crystal balls are hazy at best, we do what we can to increase the odds that we'll age gracefully and well. As for my questions, they aren't purely rhetorical.
Yesterday, I came across this: Georgia Woman Besse Cooper Celebrates 116. 
Think about it. 116 years old. Or should we say – 116 years young?
Focused on Living a Long Life or a Good One?
In reading the article, I quickly noted that it was all about the numbers, the dates, the comparisons. Its focus was on content for the Guinness Book of Records, and whether or not Ms. Cooper might make it to the ultimate old age, documented at 122.
I understand the positioning, but if I were part of Ms. Cooper's family or circle of friends, I would be more than irritated at not celebrating the meaning and moments of her life to date, but rather life expectancy, (implicitly) wondering how much longer she may hang in.
And that leads me to my contemplation – vague though it is – relative to age, youth, as well as statistics and endurance – over moments and quality.
Quality over Quantity, Anyone?
Don't get me wrong. I'd like to live a long and healthy life as much as the next person! My secrets to remaining strong and engaged have little to do with age-defying externals, and far more to do with good habits (to the extent that's possible), and constantly challenging my brain so it won't get dusty.
But aren't we a culture that is obsessed with quantity over quality?
We take this approach in our work lives, or used to: the gold watch at retirement after 40 years.
We take this approach in our personal lives, or used to: a 50th wedding anniversary, regardless of the "inside view" of the marriage.
Don't we talk about the length of the books we've read (or number), rather than their content or impact? Or how many activities our children are enrolled in, rather than what they're learning or enjoying?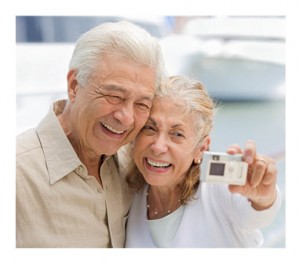 We look to last longer, move faster, accomplish more (at least, on paper) – all with stats that document that we are here, and that we are special.
But what about the quality of a quiet afternoon spent talking with a child? A day like any other, except for that, which renders it extraordinary?
What about the confidences shared with a new friend, speaking of something painful, or enchanting?
The Secret to Long Life? Mind Your Own Business!
While the article does give a nod to Ms. Cooper's response when asked the secret to her long life – "I mind my own business, and I don't eat junk food," – we pass over articles with a smile (or a giggle), dismiss the remarkable experiences that anyone who has lived a long life could share, and I believe we're missing out.
And this leads me back to my questions – which I'm posing to myself, as I am well aware of the mix-master of midlife challenges and changes. And I fight in my own way on the Battlefield of Youth versus Age, critical especially for women as we demonize or trivialize the natural process of growing older.
How old is too old to love, to have a voice, to contribute?
My answer – never – which may not exactly comply with Ms. Besse's "Mind your own business" advice.
Reaching a Ripe Old Age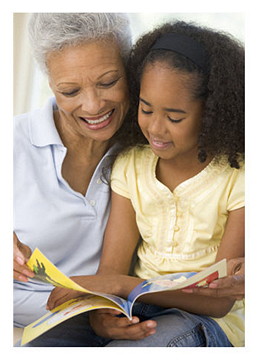 I love the idea of living to a ripe old age, a vivacious old age – if it doesn't mean I lose my faculties or must live in constant pain. I don't wish to outlive family and friends; I do wish to be part of a thriving community of livers and lovers – if you'll excuse the oddity of that expression.
That community, in my best of all worlds, crosses many generations.
As for Ms. Besse Cooper, I wish the article in question had offered the readers more of the woman and her stories. I am still of the "old-fashioned" belief that our elders deserve respect, and I delight in those who are older than I, as I do, young children.
And I will say flat out: It bothers me immeasurably that we consider the elderly invisible, insignificant, or a curiosity.
How do you feel about growing older?
How do you approach and treat your elders?
What do you think keeps you energized and vivacious?
If you could ask Ms. Besse anything, what might that be?

Big Little Wolf's Daily Plate of Crazy