We've been staying up until all hours, often working side by side.
On the couch. Or he's on the couch and I'm in an adjoining room plopped in a chair, plugging away on my laptop. He watches me scowl in exasperation, shuffle through stacks of pages, then tap furiously on my keyboard for a long period of time.
"So how do you like it?" he asks. He's referring to my project.
I'm startled that he's initiating conversation, though I shouldn't be. It's been happening more often. The kid who didn't talk? Now he does.
"It's cool," I say. "But frustrating. When you start something new, it's a bit of a puzzle."
"Does that suck?"
I smile.
"No. Actually, I enjoy it."
Getting to know a parent, differently

Some of us run from our parents as fast and as far as we can get. We have our reasons. Some of us engage our parents as we ourselves mature, and roles begin to shift.
My son wants details. So I explain the nature of my tasks, and the years doing this sort of thing before. Why it's analytical. Why it's creative. We chat about jobs I managed before he was born, and some of it seems to come as news to him, which is news to me.
"Was it frustrating when you first began? Not knowing what you were doing?"
"More than anything, it was exciting."
He goes quiet again, as I revisit images of a past that has served me well, and contemplate beginnings. Invariably, any beginning is charged with frustration, but we break through the walls, solve the puzzles, and hang in – to overcome obstacles, often in ourselves. I realize how much I am enjoying this project with its steep learning curve and long hours. How good it feels to be using my expertise. To be producing, providing, and expanding my knowledge.
Particle physics
I don't know how to do wiring. It would be useful. I don't know how to speak Italian. That would be useful, too, since Italy is in my "some day" plans and I want to know the language when I go.
I don't know a thing about particle physics. And I wish I did, because my first-born does.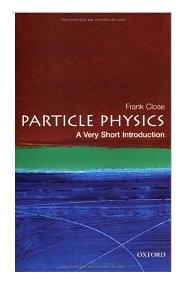 And he can talk about quarks, quantum theory, super colliders. And other things that are utterly foreign to me. He'll come home at Thanksgiving and befuddle me with his German, converse with me in French, speak an incomprehensible sibling lingo to his brother, and then we'll move on to physics.
I'll attempt to follow.
I may zone out. I may stay interested. I may even learn something.
Models
It's tiring to learn. And frustrating at first. As we get older, learning isn't so much harder as it is different. I've tweaked the way I accomplish it, and I'm more patient with myself. I also exercise my brain by requiring myself to work it – daily.
My mother went back to school in her 60s, to learn Japanese. By her 70s, she was fluent. An impressive model by any standard.
As for my younger son, perhaps he was seeking a read on how I manage new subject matter, or the way I attack problem solving in a context other than parental. Is he projecting to his own future? I imagine he is.
Learning is a two way street
Perhaps my son was also taking a pulse to see how I'm doing in general, because things are good between us, because he's talking and I'm listening, because I'm talking and not lecturing. Because we feel increasingly like a team. He's thoughtful in new ways. He's growing up.
I break the silence and say that the future needn't be mapped out at 17. Mine was not, and the journey has been fascinating. I tell him to pursue what he loves now, to stay open to whatever comes, and to remember that he can change his mind – study anything, learn anything. Even particle physics.
And for that matter, so can I.
Big Little Wolf's Daily Plate of Crazy