It isn't the first time this topic has been addressed and it surely won't be the last: our need to unplug, worry over our teens tied to technology, the "addictive" properties of social media, and the deleterious effects on our relationships and mental health.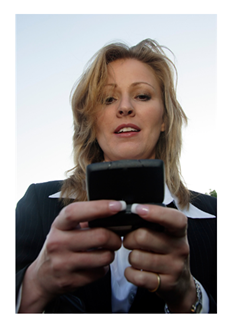 But is the web really capable of driving us crazy – even temporarily so? If that's the case for certain individuals, might there be a predisposition to obsessing over something? Is the rush of instant gratification in Internet communication, if prolonged and intense, really sufficient to transform into an irresistible force?
Last week, The Daily Beast offered its tale of Jason Russell's breakdown which played out on a variety of viral media, exploring the concept that the Internet can make us crazy. Well, some of us, though surely extraordinary stress and extreme sleep deprivation played their parts in this particular story.
So I find myself on the fence when it comes to the crazy-making accusations around any set of technologies.
Then again, is this really a technology story or a human one? Is it more than the story of any individual?
And I'm singing a familiar tune: We're busy looking at symptoms of social ills – and they're staggering and devastating, so we do so with good reason – yet we aren't rooting around in the underlying causes and attacking them with more vigor. We apply band-aids rather than eradicating disease – and by that I mean social disease, social malaise, social instability that lies at the heart (or heartlessness) of our nation.
Healthy Heart
A slight digression, if you will allow. In my morning reading, I also came across an article on Huffington Post referring to the health care plans enjoyed by our elected officials in Washington. This wasn't news to me, but I'll mention it nonetheless. Basically, the plan consists of health care for life with no restrictions on pre-existing conditions.
Now tell me. If it makes sense for our government to have health care for life (regardless of job changes, job tenure, or the fact of getting sick as we all may), doesn't it stand to reason that every citizen of this country ought to have the same? Doesn't it make sense to have as "healthy" a population as possible?
To me, this is common sense. To me, the fact that we don't all benefit from the same right is crazy-making nonsense.
Social Media does not = Social Illness
We know that millions remain below the poverty line, millions remain unemployed or underemployed, millions have lost homes and savings, boomers are divorcing at record rates and also, apparently, this generation of 50+ adults is suffering from record rates of substance abuse. That factoid was documented in another Huffington Post article I came across (thanks to social media).
Which brings us back to the social media issue – to our Twitter feeds and Facebook updates, to the devices we bring with us in our pockets and backpacks and beach bags. Even as we socialize (or vacation) we're peeking, we're checking in, we're carrying on multiple conversations simultaneously and we're relieved to find that those conversations persist. And when they dip into a lull, some of us feel distraught, un"liked" or set adrift.
Why will these tendencies become compulsive for some of us and not for others? Wouldn't the same reasons come into play if we were talking about alcohol or prescription drugs or emotional eating, just as examples? Reasons like a sense of disconnection from our families, instability in our employment, fear over money, over aging, over our health and health care access, worries over any number of things that have to do with basics – people to love and who love us, people we can count on, values we still recognize?
I Text, Therefore I Am
Despite my measure of skepticism on the crazy-making properties of the Internet, the data can be compelling. Statistics on texting alone, according to The Daily Beast article, are more prevalent and more alarming than some of us realize:
… texting has become like blinking: the average person, regardless of age, sends or receives about 400 texts a month, four times the 2007 number. The average teen processes an astounding 3,700 texts a month, double the 2007 figure. And more than two thirds of these normal, everyday cyborgs…  report feeling their phone vibrate when in fact nothing is happening. Researchers call it "phantom-vibration syndrome."
I admit, I've never suffered from Phantom Vibration Syndrome, but my social media connections – texts included – are a regular part of every day.
Will Social Media Really Drive Us Crazy?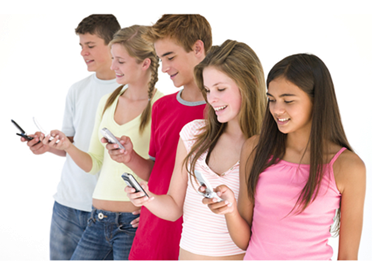 Returning to the starting premise – that the Internet (and more specifically, social media) may have the power to make us crazy – I remain unconvinced.
I learn a tremendous amount on the Internet – and that is constantly satisfying.
I connect to communities 24/7 via social media, and at times over difficult years, that has been a virtual life saver.
I find much to gain, to admire, to rely on, and to expedite via social media. I also recognize that I check certain feeds and messages at times I shouldn't, justifying that it is "work," and further justifying that if I don't work I don't get paid.
And without money? As for any of us, what follows may be credit cards to cover groceries, utilities, and more; growing debt, growing stress, legitimate concerns about survival; sleepless nights, careless eating habits, a lessening of attentiveness to what maintains physical and mental health.
Must I go on?
Social Symptoms, Bountiful Band-Aids
All those stops along the way (downward) are valid – and symptomatic of a country that is struggling with basics and common sense, with isolation, fear, rampant worry.
Of course we need to address the pain and alleviate it! Of course we need to deal with issues of addiction and destructive behavior of all sorts. Of course our challenges are massive and complicated, but isn't it those underlying challenges that we must give voice to? Isn't our malaise and subsequent acting out the result of ignoring the very human side of our society's ills, and dealing with it?
As for social media, I often think I should unplug more often, though my reality is that I make my living in part via the web. But I must also use every ounce of maturity and judgment to set limits and abide by them.
And no, it isn't easy.
You May Also Enjoy