Exotic destination? Virtual vacation?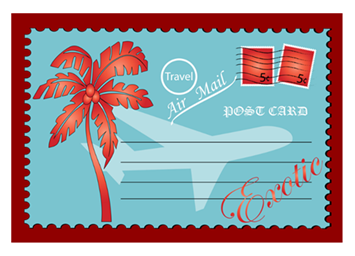 Ever feel like you need to get away from it all – somehow?
I suspect I could send my own postcard from the edge right now. Perhaps from a gorgeous beach on an exotic isle.
From a small cabin shaded by old trees. (But not so remote that I'm deprived of an Internet connection.)
Bora Bora sounds enticing. Then again, so does Miami with a Mai Tai. In fact, I could easily alternate between rowdy and restful resorts (in my mind), complete with geographically appropriate mixers and music… Salsa and Margueritas, Reggae and Rum Punch.
And if money and time were no object, I'd be hard pressed to choose between my tried-and-true favorite destinations – Paris and the South of France.
Home Sweet Home
Then again, I think about seven days and nights in my own home doing absolutely nothing – or more specifically, nothing I don't want to do, which means a great deal of what I would love to do: walk through my neighborhood, swim a few laps at a friend's pool, take in old movies on the tube, disappear into a delicious novel…
I'd like to detox, to genuinely unwind, to find a little pocket of contemporary life that would enable me to slow down which is, admittedly, difficult for me by nature, and more so because I work from a home office, which means I'm never away from the office.
Dream Vacations
These days, my dream vacation would be somewhere – anywhere – I could get away from myself. And that lets "home" out of the picture, so a change of scenery is a must.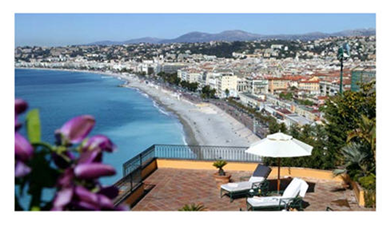 I've written of the Top 10 Places I Want to Go , and I find that with each year I tend to add to the list, though I cling to my French fantasies. (Do I get points for consistency?) But by the time I have the time (and bucks?), will I still have any energy left to travel knowing that some of us travel better than others – traveling light, and packing right?
I can still imagine myself at the Hotel la Pérouse – and no, this is not a commercial announcement – one day I let my fingers do the walking through the web, and stumbled into it. Hélas, even at summer special prices, I fear the nightly expense is a tad beyond this maman's means. But who wouldn't love a stroll along the Riviera, reading beneath a brilliant sky, and dining on divine cuisine?
I could chat in French to my heart's content, and carry a little notebook and jot down whatever catches my fancy.
I would observe my surroundings, and I would answer to no one – at least, for a few days.  
If you could vacation anywhere right now, where would it be, and with whom?

Big Little Wolf's Daily Plate of Crazy