Been on a world tour lately?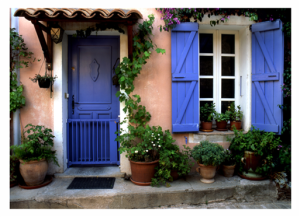 There are so many places to see, so many that I wonder about, and of course, locations I fell in love with years ago and hope to experience again.
If money were no object, if the usual responsibilities of adulthood were no issue, if you could travel anywhere in the world, do you know what your top 10 destinations might be?
Would you pass through on a quick visit, or try to stay for a period of time — one month, three months, perhaps a year and taking side trips from that location — were such a luxury possible?
When I was younger, I was a born traveler, and perhaps at heart, I still am. There are locations I'm hungry to see and cultures I would love to immerse myself in – putting down "temporary roots" for several months.
And must I really put Paris on this list? (I won't bother. It's a given!)
Top 10 Places I Want To Go

Martinique: Did you know that the nickname for Martinique is L'Ile Aux Fleurs (The Island of Flowers)? This is a resort destination I haven't visited, and I understand la Baie de Fort-de-France is a jewel.  Perhaps a few weeks gazing into crystalline waters under a glorious sun in Les Antilles might be just what the doctor ordered? (And of course, they speak French and Creole.)
Guernsey and Jersey: The Anglo-Norman islands (or Channel Islands) are not usual contenders for "top 10 places to go," but from what I've read and heard, they possess all the beauty of the English countryside, the stunning sights of St. Peter Port, Victor Hugo's home (when he left France) – and – offshore banking! Besides – they have genuine Jersey cows (move over Texan Blue Bells), and they still speak an old Norman dialect. How cool is that?
Cherbourg: Speaking of old Norman locales, yet another unexpected travel destination, this Norman city is rich in history (stretching back more than 1,000 years), and is a place I've been curious about since seeing 1964's Les Parapluies de Cherbourg (The Umbrellas of Cherbourg) with Catherine Deneuve. (Yes, a Chick Flick.)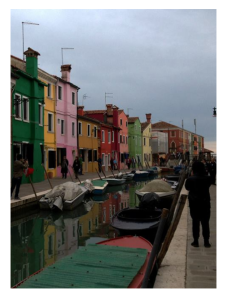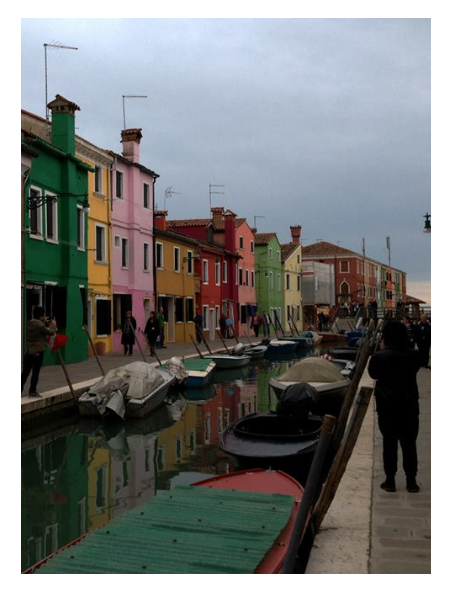 French Riviera: Eh oui, I have indeed spent time along the Blue Coast – in Nice, having traveled through the South of France at various times. But it has been several years, and I would welcome returning without the constraints of a schedule, and able to avail myself of a luxurious spot. Perhaps my fantasy destination – Hotel la Pérouse?

Venice: Hard to believe (I tell myself), but I haven't traveled to Italy despite the number of occasions when I was so close – just on the other side of the border in France. And I want to see all the usual sites – Rome, Florence, the Tuscan countryside – and Venice. But I've always wanted to go and stay – able to speak Italian (si – e vero) – parking myself in a village for two or three months.
Spain: As with Italy, I've yet to make it to Spain. I would happily tour Barcelona and Seville, though if I managed to get myself to Spain, I would hit the Prado in Madrid. (How could I skip this incredible museum?)
Istanbul: Friends who have visited Turkey tell me that Istanbul is a gorgeous city. The crossroad of Asia and Europe,  I daresay this is a destination on my list. Check out this YouTube video with the top 5 sites to visit in Turkey. (How can you not want to go?)
Athens: Though I've been to the Greek Isles (and would love to go back), I only changed planes in Athens without the opportunity to explore. Come to think of it, I'd return to the Greek Isles in a heartbeat – pulling my own little Shirley Valentine – and possibly staying, indefinitely.
England: I've passed through London on business, and once, through Blackpool. But I've never had the occasion to visit the English countryside. I admit it tempts me with its sheer beauty, which I've only seen on the big screen. (Howard's End? Are you really there?)
Buenos Aires: South America is totally uncharted territory for me. Not only would I like to see the pampas of Argentina, but I understand the capital of this enormous country is fabulous, with its mix of European influences, and Spanish spoken with an Italian intonation!
More?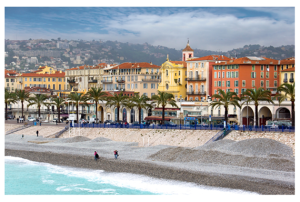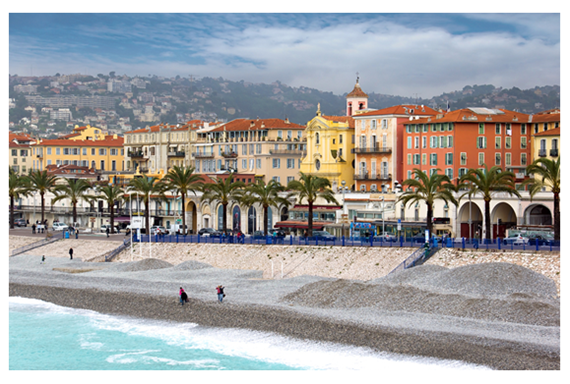 I know, I know. There's the rest of Europe, Central America, South America, Africa, Asia. There's Australia and New Zealand. There's Canada! (And everywhere else, including most of this country.)
Of course, there are distinctions to be made among travel for pleasure and travel for work, not to mention relocating – for a temporary period or indefinitely.
And with relocation, we would like to imagine that if moving involves a great distance or dramatic change, it is due to a desire to make so significant a transition.
Perhaps I'd best imagine myself a future in which my passport is always current, and a small bag is ready. Did I mention that I'm very efficient when it comes to packing for overseas travel?
Your top 10 list of places you'd like to go? Are they constantly evolving – as are mine?
You May Also Enjoy