What's your style?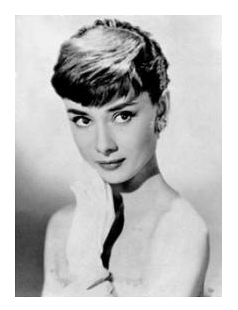 Style. When you hear the word, what do you think of? Your wardrobe? Your interiors?
Do you contemplate more personal arenas – relationship style, communication style, even your writing style?
When you say "he's got style" or "she's got style," who do you picture?
All types of styles
The fact is, style can be interpreted in many ways, including:
fashion
decorating
entertaining
literary
artistic
culinary
conversational
parenting
dating
relationship
personal
This is certainly not an exhaustive list (I haven't touched on leadership style, for example), and some of these style categories overlap. The point is – style encompasses a breadth of psychological, communication, behavioral and other aspects of who we are and how we live.
Style gurus and style guidelines
Oh, to address these styles in more depth! Nothing like a juicy discussion of lifestyle, fashion, and taste – not to mention what constitutes "good taste" and who gets to decide.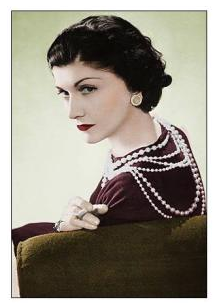 What fun to hear who your style icons are (I love Coco Chanel and Audrey Hepburn), and of course, to talk parenting style as well as dating style. More esoteric are your preferred literary and artistic styles, or for the creative cooks among you – culinary styles (I am in awe of those who transform food into art).
Could we add those topics to the list of all the things to share?
Relationship style – formality, informality, manners and more
So why this topic?
Last night I caught the end of Age of Innocence on cable, and noted the degree of formality among the characters. Those were different times of course, but I began to contemplate my own relationship style and its influences, the degree to which I am formal in some settings, and anything but, in others. Ultimately, I thought about personal style – a catch-all for our public persona, as well as private behaviors.
Relationship style in psychology generally deals with issues of independence and co-dependence. But in a larger sense, it reveals both upbringing and personality, often through communication and manners, including how you deal with strangers and those closest to you. Whether it's the way you say thank you (text, phone, email, hand-written note),  or everyday exchanges – your relationship style is constantly at work – sometimes in your best interest, and sometimes, not.
Non-verbal communication style speaks volumes
Non-verbal communication is that tricky domain we often ignore – facial expression, eye contact, touching while talking. It's part of a culturally and personally coded style, and combined with verbal communication you send signals out into the world about your competence, your intentions, and your sense of self. Sometimes non-verbal cues clarify what we say. Other times, they're confounding (especially in relationships).
A dinner party? In traffic court? Interviewing for a new job? Formality is called for – in attire, language, and demeanor. Verbal and non-verbal style. Hanging with the guys from the gym, or the girls from college? It's another story. You adapt – and adopt – the style needed for the situation and environment.
Personal style
Personal style is a combination of personality traits and behavior, along with communication and relationship styles. Inherent in all of this are skills – your abilities to express yourself clearly and appropriately, to listen well, and to interact according to context (and your objectives) while remaining true to yourself.
Personal style also has to do with the "look" you offer the world – visual, gestural, sensory – the way you dress, smell, carry yourself, and more. The term charisma comes to mind, as do other words like elegance, stature, and approachability.
Personal styles that impress us offer a full spectrum of qualities we admire, as well as environments you create, activities you engage in, and how you handle yourself. It has a great deal to do with your comfort zone.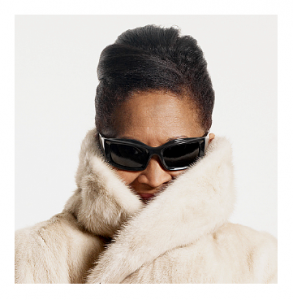 Why do I say that? Because self-styled or style guru-approved, self confidence is never out fashion. It says – I am at home with who I am, which doesn't mean perfect or immutable. It means accepting your imperfections, and recognizing your ability to change.
My style is a fluid jumbled mix, and it suits me
My style tends toward casual. Except for when it's formal. Or, I'm having a little fun… just for the sake of a laugh!
(Confused? Hang on.)
By nature, I'm informal. I prefer coffee houses to expensive restaurants, inclusive to exclusive. I also have a strong need to be feminine and flirtatious. At times, I desire to express those aspects of my personality that call for fanciful attire, sexy shoes (of course), and all my womanly wits up for their "A" game – preferably somewhere lovely. That is as much my truest self as the one who splays barefoot on a stained rug, laptop warming the thighs, researching and writing – and equally, the one that just might show up in something eccentric if I think it might play to the crowd.
Does that make my style ambivalent, amiably ambidextrous, or panpolymorphous? Damn! If that's not a word it should be…
Self-styled – aren't we all, really?
I am, admittedly, full of contradictions. But there are common threads: authenticity, curiosity, playfulness, and respect. I also need to challenge and nurture, to be challenged and nurtured. And in the "form over substance" debate, though I delight in form – the colors and contours of beautifully shaped words, design, objects – I'll take substance, every time.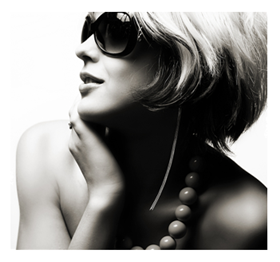 If my personal style is a manic mishmash of mess, minimalism, mother, writer, rebel, traditionalist, introvert, extrovert and my "imaginary" self – then like most of us, I am self-styled, a constantly shifting artwork-in-process, and bits of mosaic.
I've never actually articulated this before, but my parts and preferences will never quite fit, they are not static, and I hope that doesn't change because evolving is natural to me; it is who I am, my personal style, and I like it this way.
So what's your style?
In friendships?
In relationships?
Who are your style icons?
What are the elements of your personal style?
You May Also Enjoy