I was considering taking a day off. (Hello, Crazy? You there? Think you could manage a little down time?)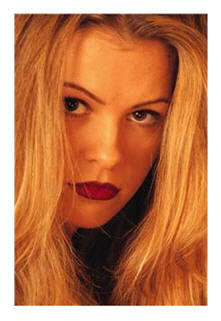 Then I was thinking maybe I was just having an off day. Another matter entirely.
Perhaps if I took the occasional day off, I might have fewer off days.
Then again, in reality, I don't have a great many off days – or days off. That has everything to do with the way my mind works, the way I make my living, and that "motherhood" thing, not to mention the way my schedule (and my cup) runneth over.
I can only say: I must like it that way.
Naturally, the occasional conflict erupts arises, when there just isn't enough of me to go around. That's when I wish for that  48-hour 30-hour day, imagining it could help, though I'd likely give too much of myself away fill it too quickly – and then what?
Ah, the 21st Century Woman's Plight… Or is this a scenario that stretches back at least a few generations – say, to the tumultuous and transitional 1960s? (Colonel Mustard on the Fainting Couch with Betty Draper?)
It's Mother's Day, it's Sunday, the rain is coming down in sheets and I ought to fill and refill Mr. Coffee and then avail myself of the virginal soaking tub (at last).
Instead, I'm pondering the inevitable clash of roles that occurs in gazillions thousands of households on a daily basis, as checklists, kids, spouse or partner, unfinished work, laundry, the trail of kitty cat hairballs – must I go on? – all seem to collide and are calling your name as the Sole Proprietor of Making Things Right.
So you run away from home take a breath and focus on priorities: even if someone goes without for a day, even if the disposal is clogged (along with the feline), even if the Hubs is scowling, the little ones are whining, and the big ones are fighting over the car keys – it's not the end of the world. 
And when you wake up to a morning like that, when everything in your body is screaming whispering to Just Stay In Bed No Matter What, you tell yourself (and everyone else) – you're taking the damn day off. 
Well, a few hours anyway.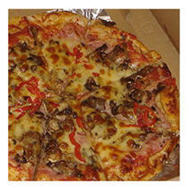 So skip the dirty dishes.
Order a pizza at dinner time.
Don't work, don't think, don't stress, ignore the noise, ignore the silence, ignore the kids the hubby the telephone whatever it takes to just breathe. Everything that tugs at you will still be there tonight or first thing in the morning. And sometimes an off day is the best messenger that a day off is in the, well… offing.

Do you give yourself a Mental Health Day at home now and then?
Do you live with a loved one who insists on it?
Do you crave silence and alone time to regroup?
Do you seek out socializing to renew your Super Powers?

Big Little Wolf's Daily Plate of Crazy