A particular news item caught my eye early today: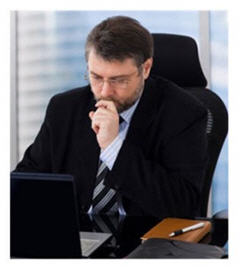 As the job market begins to loosen up, human resource managers might increasingly be surprised by an announcement from employees they haven't heard in a while: "I quit."
Catchy quote, isn't it? And hopeful.
It appeared in The Wall Street Journal, as reported on Yahoo Finance. The article went on to suggest that economic times (and the job market) are loosening, and thus, those who are employed are beginning to feel a little more freedom relative to choices in their work life. This is a combination of factors – normal turnover picking up (leaving to advance in pay or responsibilities), as well as issues of retention (fewer resources expected to carry an untenable workload, and subsequently departing).
Still – leaving a job? That remains something unimaginable – to me – and I believe, to millions of others who have weathered waves of layoffs, scrambling for the next buck, living off debt, or worrying about the next round of cuts.
The article goes on to say:
Before February, the BLS [Bureau of Labor Statistics] had recorded more layoffs than resignations for 15 straight months, the first such streak since the bureau started tracking the data a decade ago.
Would you quit your job?

There was a time in my life when leaving one job for another was a matter of setting my sights on the next challenge (and pay jump), and going for it. I was able to transition from one position to another, smoothly, for more than 20 years. I felt I had choices. In fact, I did have choices.
After children, options narrowed in what is not an unusual set of compromises, most typically for women. Work-life balance determined my career moves, as job satisfaction dropped on the priority list in favor of adequate compensation and flexibility to raise my kids.
Quit? Not even a consideration. I would still be in my former corporate position had I not been a casualty of a major restructure, just as my family life was going through an involuntary restructure of its own. What about you? If you could, would you dare to quit your job?

Work-life balance
Ah, the elusive term "work-life balance." We talk about it. We write about. We try to live it. Some manage to do so more easily; others, not so much.
What have you changed in order to seek – and attain – something like balance? Are you still looking to achieve it, as a function of changing priorities that come with time, parenting, or other life events?
Do you work to live, or live to work?
How do you feel about your job?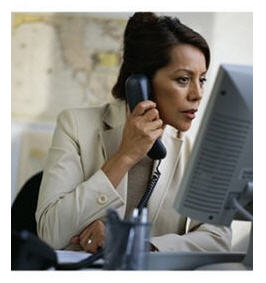 Are you currently in a job that you find satisfactory? More than one job?
Another Wall Street Journal article points out that the job market in this country is picking up, but slowly. Delve into the data, and note the caveats associated with that uneasy interpretation.
So what do you think? Are you sensing improvement in your industry? Your region? Are you feeling more confident about the future?
How has the recession affected you and your family?

I've written directly and obliquely about the recessionary impact on my family, not to mention my self-esteem. Producing high quality work and being paid for it has been part of my life since I was a pre-teen. Providing is essential to who I am, and how I feel about myself.
While contracting and freelancing as I've raised my children has afforded flexibility, it has also meant instability, lack of benefits, and exclusion in any government reporting relative to the job market – one of the many reasons I tend to discount claims of improving opportunities, especially for those aged 45 and up. Just how many of us have fallen through the statistical cracks?
What about you? How has the recession impacted you?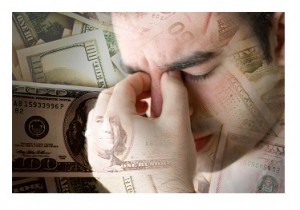 Your spending in general? Vacations?
Your educational plans for yourself or children?
Your living situation?
Your dreams, your belief in "the system," your day-to-day life?
Do you believe that things are looking up?

Big Little Wolf's Daily Plate of Crazy